5 Security Gate Styles for Commercial Properties
Commercial facilities like parking lots, warehouses, storage facilities, train yards, military bases, and airports require high-security, high-speed and high-cycle automatic gate systems to effectively prevent unauthorized access. Consequently, installing an automatic gate is an important decision that requires thoughtful planning and careful consideration. Here are five security gate styles you may want to consider.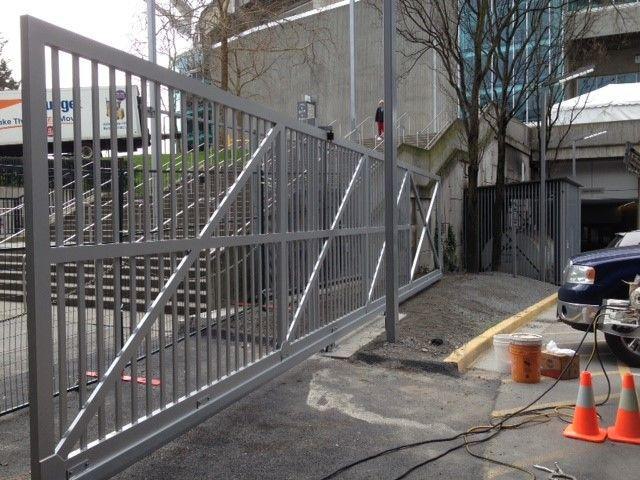 1.) Slide gates
Slide gates move sideways to the left or right to allow vehicle access. They tuck neatly out of the way, and since they don't swing open, they don't require clearance. This space efficiency makes slide gates a good choice for places where large trucks or trailers must manoeuvre.
Slide gates are often installed at storage facilities because they can easily be aligned with the perimeter fence for increased security. But keep in mind that slide gates work best in areas with mild weather. Their track system is best suited to entrances with flat surfaces.
2.) Swing gates
Swing gates can swing either inwards or outwards and extend 90 degrees when fully open. They have very few moving parts and only require a shallow foundation for installation, making them more affordable than some other options. Swing gates can accommodate openings up to eight metres wide, enough space for wide loads to easily enter or exit your facility.
Keep in mind swing gates require clearance space. If the gates don't have human attendants, you must paint lines of demarcation to warn pedestrians and show drivers where to stop.
3.) Bi-folding gates
Bi-folding gates are like traditional swing gates but require less clearance space. Each leaf is cut vertically and joined by hinges. As the gate swings open, each section folds upon the other.
In addition to being suitable for smaller spaces, bi-folding gates are faster. These gates can open and close quickly, making them an excellent choice for high-traffic operations.
Bi-folding gates can be installed as a trackless system. This means you don't have to worry about dirt and debris building up in a track and impeding the gate movement. Keep vehicle size in mind, however. Bi-folding gates generally only accommodate openings up to six metres wide.
4.) Vertical pivot gates
Vertical pivot gates open by rotating at one bottom corner and pivoting 90 degrees upwards. The gate rests in an upward position when fully open. This type of gate is practical for vehicle access control because there are no overhead restrictions. Consequently, large trucks can easily fit through.
This solution is also ideal if your business is in an area with heavy snow and ice. You don't have to worry about keeping the path or tracks clear of snow, unlike slide gates.
5.) Vertical lift gates
Vertical lift systems lift straight up instead of swinging or sliding open to one side. This makes them one of the most compact, space-efficient gate designs on the market. They're well-suited for high-security applications like detention facilities and heavy-use sites like airports, ports, transportation terminals, and delivery docks.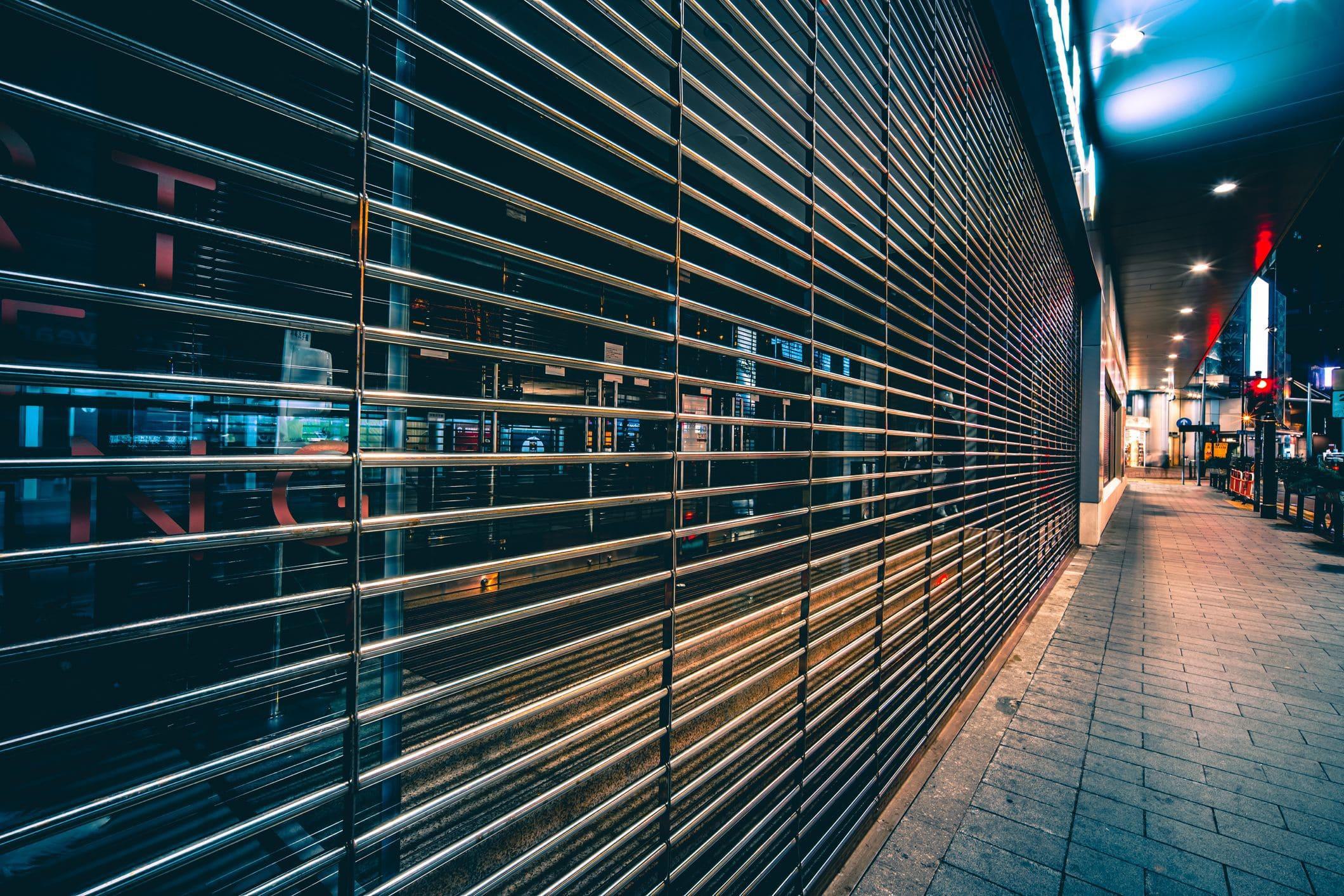 Barrier Arms
Barrier arms lift from a horizontal to a vertical position to control traffic flow and access to secured areas. If your primary concern is controlling vehicular traffic, barrier arms are an excellent choice for human-monitored entrances and exits. They can also be used with an automatic gate system to ensure your facility is safe and secure after hours.
Put the finishing touches on your commercial gates with access control solutions from Creative Door ServicesTM. Explore our selection of solutions that let you control private entrances via keypad, remote control, or proximity card reader.
Traffic lights in and around your commercial facility are a great way to manage traffic and prevent accidents. You can also choose to wire up a signal light or buzzer to an induction loop or photo eye sensor to notify employees of incoming vehicles to prevent collisions.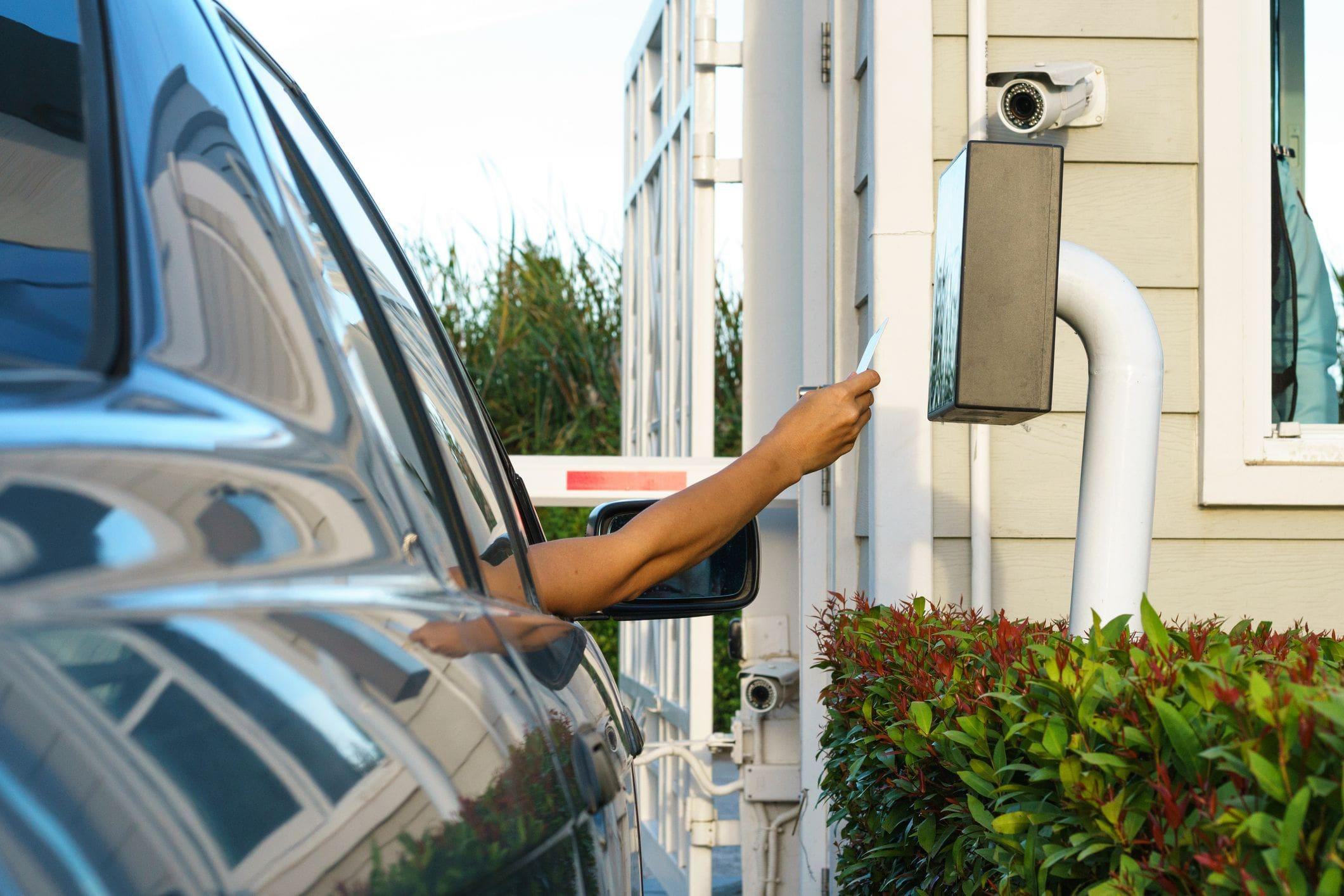 Commercial Gates Across Western Canada – From British Columbia to Manitoba
At Creative Door ServicesTM, our team will work with you to ensure your commercial gate meets the unique security needs of your business. We carry top-of-the-line gate operators and durable commercial gates in various materials, including aluminum, chain link, and steel. We also provide professional installation, maintenance, and repair services.

Contact us today to learn more about our products and services or get a free quote. You can find us in Kelowna, British Columbia; Vancouver, British Columbia; Calgary, Alberta; Edmonton, Alberta; Fort McMurray, Alberta; Regina, Saskatchewan; Saskatoon, Saskatchewan; and Winnipeg, Manitoba.