Garage Door Repair and Commercial Door Repair in Western Canada
Did you know that most garage doors get used three to five times a day? That's 1,500 times a year! It's no wonder your garage door may need repair from time to time. With the amount of usage your doors get daily, you know that one day they will need a helping hand. If your garage door or commercial door has stopped working, call the door experts at Creative Door Services™. At Creative Door, we have the tools, parts, and expertise to repair any garage door, industrial door or commercial door. If something gets stuck, falls out of alignment, or needs replacement, trust the experts to get your doors back on track.
If it's not an open and shut case, request a service call, and learn more about our same-day services, which are available at most branches. We offer services that won't leave you hanging!
Schedule a service call and learn more about our same-day services.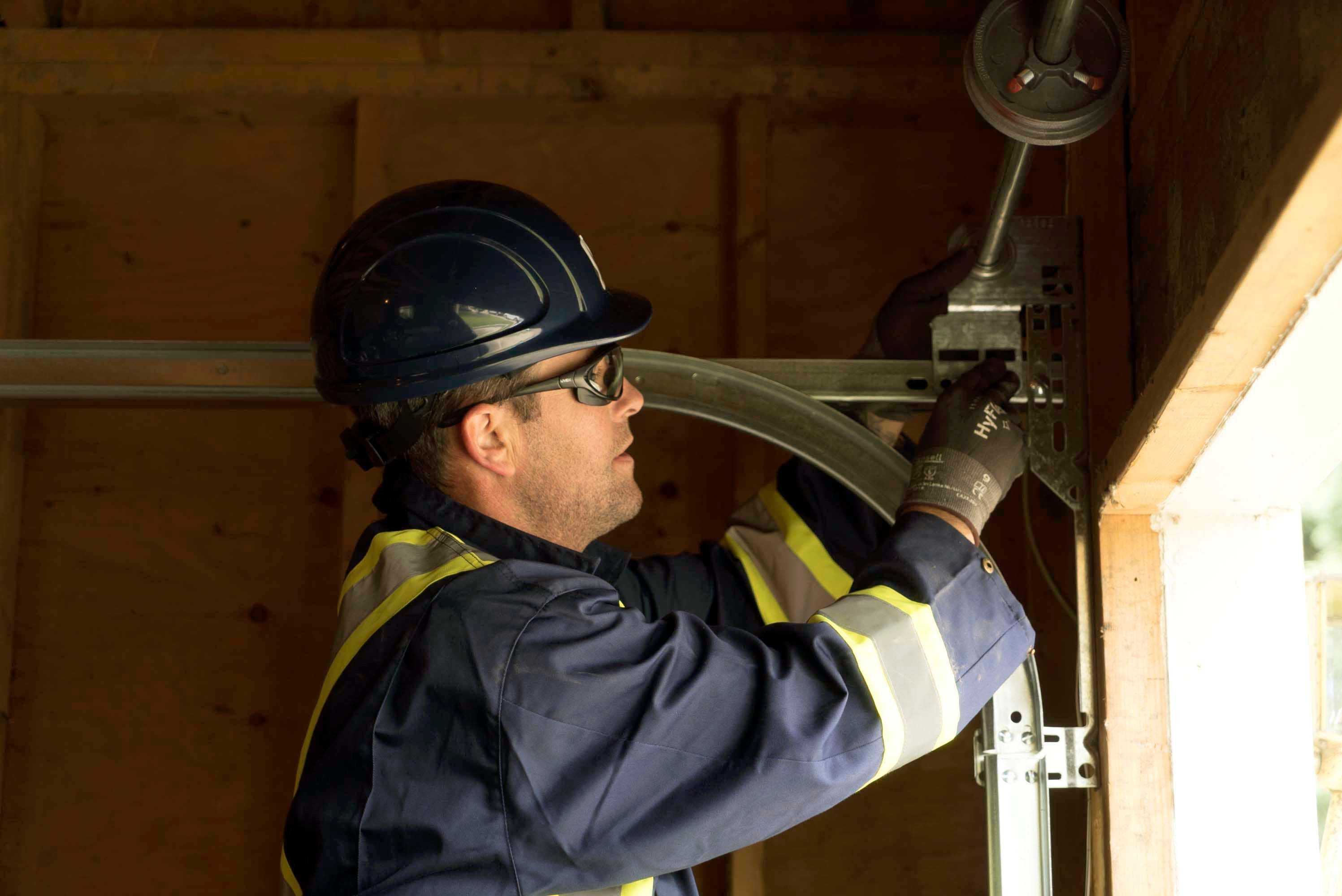 Why Choose Creative Door Services™
At Creative Door Services™, we know garage doors inside and out. We supply, install, service, and repair Canada's largest selection of garage and sectional doors. When you call Creative Door Services™ for a garage or commercial door repair, you partner with the best in the business. Here's what sets Creative Door Services™ apart from the competition.
Experience. Creative Door Services™ has been in the garage door and commercial door repair game for over half a century. We have the knowledge and experience to tackle any problem that comes our way. And we do it quickly and professionally.


Training. Our technicians continually upgrade their skill sets by participating in ongoing courses and certification and accreditation programs from respected organizations such as the Canadian Door Institute (CDI).


Safety. We're committed to the safety of our customers, employees, and the public. We adhere to rigorous safety standards and strict safety protocols. Our team is first aid trained, aerial lift platform certified, and fall protection certified.


Quick turnaround times. When you call us, we respond as soon as possible. We know how inconvenient a broken garage door can be and offer same-day services, so you're never left hanging.


Large parts inventory. Creative Door Services™ has one of the largest parts inventories in the business, and we can get the parts you need quickly so our technicians can get to work right away.
Creative Door Services™ also repairs all makes and models of manual and automatic gates. Click here for more information on our gate repair services.
Common Issues Needing Garage and Commercial Door Repair
Garage doors and commercial doors have dozens of moving parts that can wear down and fail over time. Some common issues requiring repair include:
The door makes loud or strange noises
The door won't open or close
The door opens, but only part way
The door opens unevenly, one side going up faster or farther than the other
The door opens too slowly or too quickly
The door opens or closes on its own
Not all these issues need a professional repair technician. Before calling Creative Door Services™, try these troubleshooting techniques.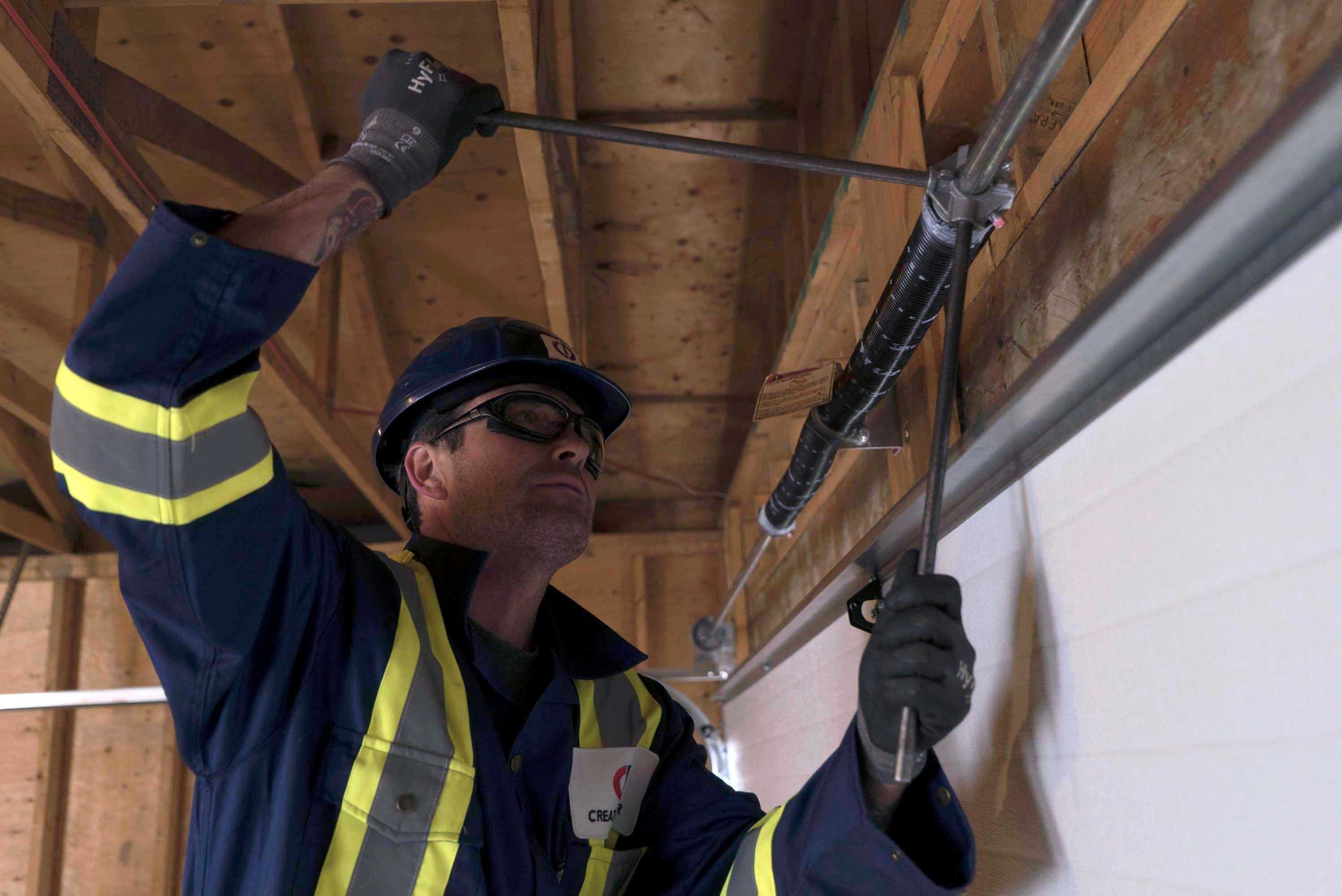 No Job Is Too Big or Too Small!
At Creative Door Services™, we can fix almost anything, including but not limited to:
Broken spring repair and replacement
Panel repair and replacement
Track repair and replacement
Sensor alignment
Cable replacement
Garage door roller replacement
Garage door opener repair or replacement
Wireless keypads
Additional garage door opener remotes
Opener repairs
Garage door tune-up and safety inspections
Preventive maintenance
Complete garage door replacement
If something gets stuck, falls out of alignment, or needs replacement, trust the experts at Creative Door Services™ to get your doors back on track.
DIY: At-Home Do-It-Yourself Maintenance Tips
Whether you're a contractor or just an avid do-it-yourselfer looking to handle the maintenance, we have all the parts and components you need to make it happen. A garage door typically has two main functional areas: the door and the opener. Not too surprising! We'll take you through the process of how you can effectively service the mechanics of your door.
Check the metal tracks for any irregularities. Tighten all bolts and screws and take notice of any dents or flat spots.
Align tracks with a level, ensuring a slight slope away from the door on the horizontal track and a straight parallel on the vertical track.
Clean both tracks and all rollers free of dirt and hardened grease.
Check all the hardware: tighten screws and replace damaged hinges.
Read our weekly blog to learn more about garage door troubleshooting tips and tricks!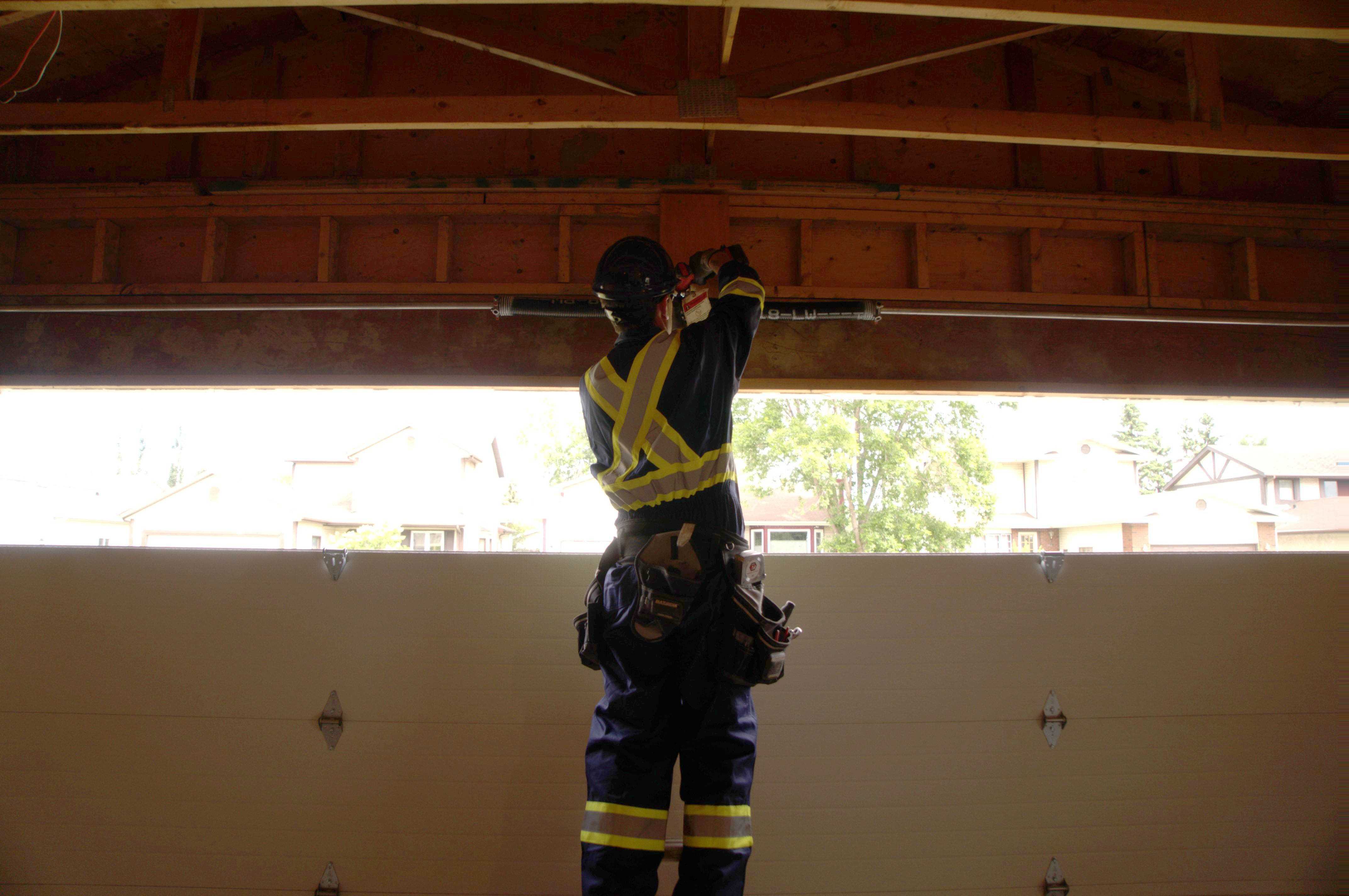 Preventing Garage Door and Commercial Door Repair with Scheduled Maintenance
Preventive maintenance is important for any part of your house or building, and your garage doors and commercial doors are no different. Trust the experts and schedule consistent appointments with the service crews at Creative Door Services™ for garage door tune-ups and safety inspections.
Stay on top of the natural wear and tear your doors will experience and ensure everything stays in working order for years to come. Beyond the nuts and bolts, we can also repair your wireless keypads, sensor alignment, and even the opener.
Your Trusted Garage and Commercial Door Repair Specialists In Western Canada
If you're experiencing any malfunction due to damage or wear and tear on your garage or commercial doors, don't panic. Creative Door Services™ is here to help! We serve residents of Western Canada from our eight branches in Edmonton, Fort McMurray, and Calgary in Alberta; Vancouver and Kelowna in British Columbia; Saskatoon and Regina in Saskatchewan; and Winnipeg in Manitoba. Schedule a repair call today.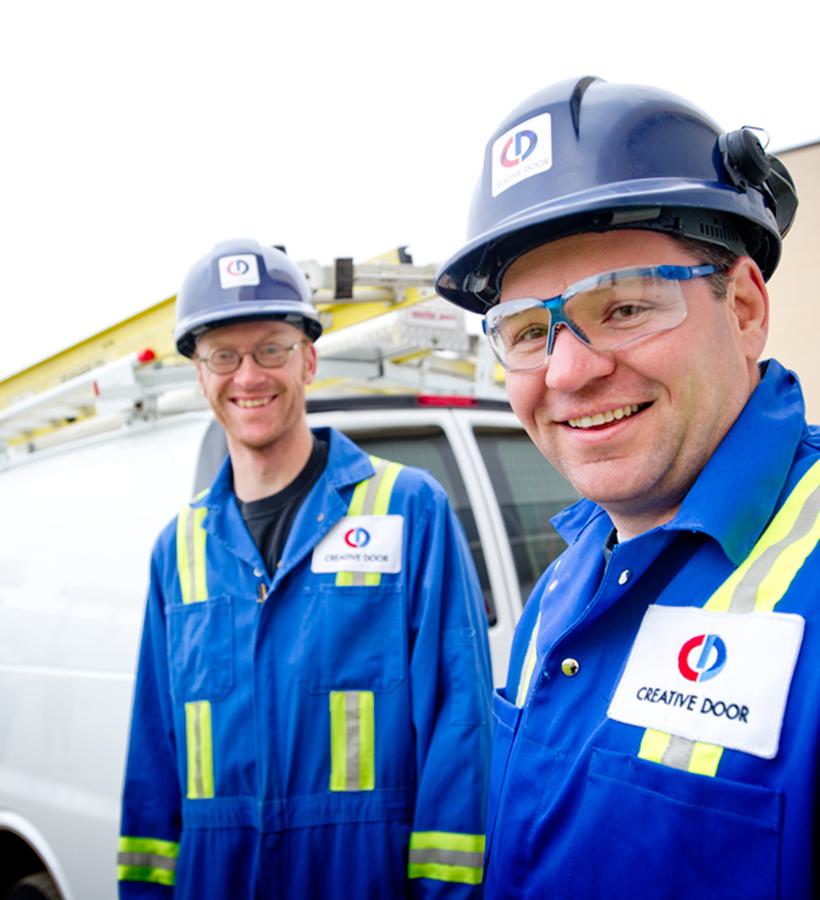 Request Quote
Starting a new project? Get a free quote on a custom door solution within 24 hours.
Request Quote
Request Service
Installation, maintenance or repair needs? Our experienced team is ready to help.
Request Service