We serve the Metro Vancouver area and the following cities.
North Vancouver, West Vancouver, Richmond, Delta, Burnaby, New Westminster, Coquitlam, Port Coquitlam, Pitt Meadows, Maple Ridge, Surrey, Langley, Squamish, Whistler, Abbotsford, and Mission.
I have used Creative Doors before in 2016 and am now commenting on my October 2019 experience. My wife backed into our garage door at night so that it would not open, trapping her vehicle inside. Creative Door was called the next morning and within 2 1/2 hours Roy had made a service call freeing my wife's car and then was able to raise the door so it could be closed and locked for security (he also fixed my garage door light). The following morning at 8:30 Doug had arrived to install our new door and both of these employees were friendly, experienced and professional. Michelle followed up with kindness and fair pricing (as she did in 2016) and was a pleasure to deal with. I would not hesitate to use or recommend this company.
We needed emergency repairs to our garage door in our apartment complex, on Saturday. It's a security matter and cannot be left to chance until Monday. Your service rep, Nindi, was here within 75 minutes, fixed the issue and was efficient, helpful and thoroughly explained the repairs . That's great service and when building and residents security is compromised, that's exactly what we needed. Thanks Creative Door and Nindi Malcolm Seddon Treasurer for the strata corp

Michelle provided exceptionally personable service and was pleasure to deal with at all times. Have recommended to work peers and will continue to.

My journey to Creative Door was a jolt of luck. I, like most wary consumers these days started off with a blind search on the web to locate someone, some company, to repair my driveway gate. Lots of different specialties and varied locations, foreign to where I live, Richmond, BC. Long story shortened, I left a message and received a call back from Creative Door's Project Coordinator - Gate Division, Denise Dunning.
My options were to replace the whole operating system, just the electronics and swing arm or a blend of the two. Scott Dunning from the Gate & Automation Sales Department arranged a time to visit my home and discuss the possibilities and prices. The parts were ordered, a time for installation agreed upon and presto, same gate with new guts. (swing arm and electronics) This portion was taken care of by "Teddy". Teddy, I believe is the lead installer and knows his trade. By himself, Teddy took charge of the job and had it wrapped up in less than a full day. Teddy is rare. His work ethic is simple, turn up on time, work uninterrupted and complete the job flawlessly. A great man on the job.
These people make up a portion of Creative Door and I cannot say enough good about each of them. Finding a nest of quality people was a pleasant surprise in what I seem to be noting with frequency these days, a sea of non-accountability.
Thanks for the memories, compliments of the season and the best to you all in 2021!!
Couldn't be more happy with the service I've received from Michelle at Creative door. She has gone above and beyond to explain my options and provide the best solutions. A real pleasure to work with and plan on doing more business with Creative door in the future. Price was great too! Thank you!

Dan and the team at Creative Door provided one of the best customer experiences I've had in a long time. The entire process was smooth from start to finish, and we got a beautiful door at a reasonable price. We would not hesitate to recommend Creative Door to anyone!

Salesman very helpful - On schedule - Installation fine, small flaw - Service very polite and and took care of things asap. Would highly recommend

Awesome team, will use again soon👍🏼

Dan is professional in every aspect of the business. I am very happy with the service and product by creative door! If anyone is looking for garage door service, I would highly recommend to give Dan a call.

Service and installation were great

Friendly, knowledgeable support staff, amazing technician knew his stuff! An all round great experience! Would definitely use again!

#3, 1678 Fosters Way
Vancouver, British Columbia, V3M 6S6
Canada
Main: (604) 330 1484
Office Hours
Monday to Friday: 8 AM - 5 PM December 22 Noon-5 PM: CLOSED December 25: CLOSED December 26: CLOSED January 1: CLOSED
Creative Door of Vancouver
Since 1979, we've put our customers first. Whether we're helping homeowners with a new garage door installation project or performing on-site repairs, our team is expertly trained to provide a seamless experience from start to finish. With CDI-certified technicians, Creative Door Services™ prides itself on providing expert garage door service for residential garage doors and commercial and industrial doors in Vancouver and the surrounding areas. BCAA members save 15% on regular-priced garage doors, parts, and door repairs.


GARAGE DOOR IN NEED OF SOME TLC?
Request a Quote | Request a Service Appointment


OUR LOCATION
Conveniently located on Annacis Island in Delta, we've become the garage door supplier of choice for homeowners, retailers, general contractors, builders, and architects, and building owners across British Columbia. Our convenient Lower Mainland location allows us to provide immediate service to Richmond, Delta, Burnaby, Coquitlam, Maple Ridge, Surrey, Whistler, Abbotsford, North Vancouver, and West Vancouver.
Related: Top 3 Architecture & Garage Door Trends in Vancouver


RESIDENTIAL GARAGE DOOR PRODUCTS
Our wide range of garage doors, garage door openers, and parts and accessories feature some of the best brands in the industry including Wayne Dalton, Richards-Wilcox, and Martin Door. Our extensive product catalogue includes top-of-the-line garage door models to suit all your needs.
Whether you prefer modern glass garage doors, charming carriage house styles, designer fiberglass, durable steel, or stylish and unique copper garage doors, we can help you find the most suitable match for your home style. Have something particular in mind? Try our virtual design centre to apply different garage door models on an image of your home.
Apart from supply and installation, Creative Door Services™ Vancouver can also repair your broken spring issues, jammed doors and rails, or any other type of garage door problem. When your garage door needs to be serviced, repaired, or replaced, contact our knowledgeable team and we will help you find the best, budget-friendly solution.


CUSTOM COMMERCIAL, RESIDENTIAL AND DRIVEWAY GATES
Creative Door Services™ Vancouver sources and installs a variety of residential gates that can enhance your property's security and boost its curb appeal. We also provide gate repair and maintenance services. We specialize in elegant, durable residential and driveway gates made of wrought iron, metal, wood, and glass. Our wide selection of gate types, including:
Slide gates, which slide on a track and stow discreetly along the adjacent fence.

Swing gates, which open outward and have an elegant, classic flair. Both single and double swing gates are available.

Cantilever gates which glide along post-mounted rollers rather than a track, thereby needing less upkeep than a traditional slide gate.

Telescopic gates also called stacker gates, which consist of several sliding panels that stack together and stow more compactly than a slide gate.

Commercial gates for various applications, including shipping companies, manufacturing plants, auto dealerships, and more!

Regardless of the gate style you choose, we provide custom solutions tailored to your preferences and the features of your property. We also carry, install, and repair gate operators and access control systems from industry-leading brands. Our team can take care of everything, from sourcing and installing your residential gate system to providing ongoing maintenance and repair services. Our team is committed to providing driveway gates that look great and offer the highest level of security for your property.
COMMERCIAL AND INDUSTRIAL DOOR PRODUCTS
Creative Door Services™ Vancouver also specializes in commercial doors, including sectional doors, fire doors, sheet doors, shutters, grilles, driveway gates, and parking security gates, as well as parts and services for these products.

Our selection of commercial doors includes:
Sectional doors are the industry standard when it comes to reliability. There are several different models to choose from, including doors that provide enhanced thermal insulation and impact resistance. Our sectional doors also come in a variety of materials, such as galvanized steel, to withstand even the most demanding conditions.


Rolling doors are made up of several metal panels that roll up into a box directly atop the opening of the door. They don't have any tracks, wheels, hinges, or cables and are quieter than other types of commercial doors, which makes them perfect for healthcare facilities, educational institutes, and retail stores.


High-performance doors which combine efficiency, practicality, and performance. They can open at speeds of up to 125 inches per second and are ideal for high-traffic facilities where speed and durability are critical, such as showrooms, parking garages, and hotels.


Specialty folding doors, such as the FinDoor and Slidetite™, open and close horizontally and are suitable for a variety of industrial applications, such as farms and fire stations. The opening can be made much larger than standard commercial doors to accommodate large machinery easily.
Whether your facility is in the market for a new commercial door, needs service, or requires planned maintenance on an existing door, we've got your back. Our commercial department provides a variety of specialty doors, including sectional doors, rolling steel doors, parking security gates, sliding grilles, aircraft hangar doors and much more.
Related: Commercial Doors Installed by Creative Door at the Vancouver Airport


JAMMED COMMERCIAL DOOR?
Keep your doors, gates, and door equipment working properly! Our proactive planned maintenance program will ensure that you never face functionality issues which could potentially cause operational delays. Put your worries to rest and set up an appointment to get your commercial or industrial door checked by our trained technicians. Our Vancouver location also provides 24-hour Emergency Service so that you can ensure your commercial door is up and running in no time.


COMMERCIAL PEDESTRIAN DOORS
Creative Door Services™ Vancouver offers a wide range of hollow metal, fibreglass reinforced polymer (FRP), and automatic pedestrian doors for businesses across British Columbia. Our selection of pedestrian doors includes:
Hollow metal doors, which provide the value, longevity, strength, and resilience you need for your day-to-day operations. These are available in a range of sizes, gages, designs, and cores. Furthermore, all of our models are made of reinforced steel sheets and provide varying levels of insulation, sound-deadening, and fire protection.

FRP doors, which can be made in any size, shape or configuration that best suits your commercial needs. FRP is a durable material that can withstand the elements without cracking or bowing. It also won't rust, rot, or warp, and isn't susceptible to insect infestation or corrosion. Our FRP doors are long-lasting and come in a wide variety of colours and finishes, including wood grain.


Automatic doors, which are ideal for commercial and institutional facilities that require efficient two-way traffic flow. They combine style and functionality to provide safe and convenient access for everyone, regardless of their age or physical ability. We also carry a variety of motion sensors, keypads, and other electrical components for automatic doors that can withstand frequent use.
You can complete your pedestrian door system with finishing hardware, such as door closers and exit devices, access-controlled locks such as mortise locksets, electrified panic hardware, and maglocks, as well as weatherstrip, sweeps, and automatic door bottoms.
Creative Door Services™ carries a wide selection of innovative and efficient pedestrian door solutions, so you never have to compromise on style, functionality, or durability.
COUNT ON THE EXPERTS AT CREATIVE DOOR SERVICES™
Creative Door Services™ takes great pride in being one of Canada's leading garage door and commercial door specialists. We cover all your supply, installation, service, repair and maintenance needs so that you'll never have to worry about it. Get an enviable garage door or commercial door today, on time and on budget—we'll work with you to make it happen.



Creative Door Vancouver is proud to a BBB accredited company with a rating of A+.
PAYMENT METHODS ACCEPTED
Creative Door Services of Vancouver accepts Visa, Mastercard, debit card, and certified cheque. Please note that cash is not accepted at this location.
COMMERCIAL AND INDUSTRIAL DOORS IN BRITISH COLUMBIA
Creative Door Services™ carries an extensive collection of commercial doors, automatic pedestrian doors and gate systems for commercial operations throughout British Columbia. We also have an impressive inventory of related parts and accessories at our disposal. You can count on our expert staff to provide outstanding customer service and our experienced technicians provide comprehensive installations, repairs, and maintenance. Contact us today for a free quote.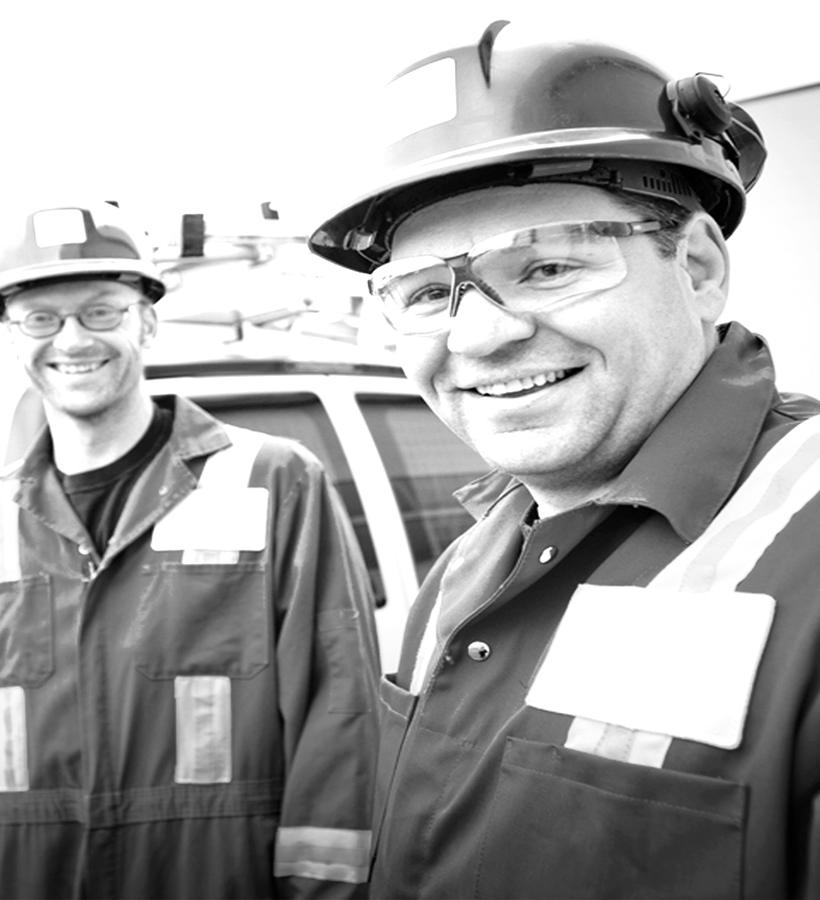 Request Quote
Starting a new project? Get a free quote on a custom door solution within 24 hours.
Request Quote
Request Service
Installation, maintenance or repair needs? Our experienced team is ready to help.
Request Service