Review Us
We want to hear from you!

Leave us a review, and your name will be entered into a monthly draw to win a $150 gift card from Home Hardware!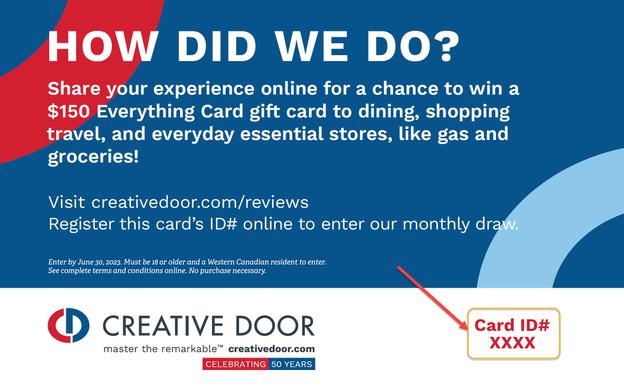 Once you submit your contest entry, all of the links you will need to post a review will be listed for you.
Questions? Please send us an email.