Commercial Parts & Accessories for Commercial Doors, Pedestrian Doors, & Automatic Gate Systems
Creative Door Services™ carries all the parts and accessories you need to keep your commercial doors, pedestrian doors, and gate systems functioning smoothly. If you need help finding a particular product, simply contact a member of our team.
Parts and Accessories For Commercial Doors
Creative Door Services™ offers a variety of products to improve the functionality, reliability, and safety of your commercial door system. If we carry it, you can rest assured it's built to last.
Here's an overview of some of the parts and accessories we carry:
Rollers. Commercial-grade door rollers come in a variety of shapes, sizes, and materials. Our stainless steel and zinc-plated rollers are affordable, rust-proof, and can withstand harsh conditions. In addition, our nylon rollers are extremely quiet and great for applications that require silent operation.


Safety sensors. High-quality safety sensors prevent doors from closing on people, vehicles, and material goods. If the photoelectric sensors detect an obstruction, they automatically stop or reverse the direction of the door to avoid causing injury.


Wall stations, push buttons, and remote controls. These products simplify commercial door operations to improve workflow. Additionally, many of these products can be used to control interior or exterior lights for added convenience.


Weatherstrip. Heavy-duty weatherstrip seals openings around commercial doors to block out drafts and debris, increase comfort, lower utility bills, and reduce noise.
If you need to repair or upgrade your commercial door system, the team at Creative Door Services™ can help you find what you need. We also carry: operable walls, replacement door sections, and extension kits, as well as reinforcement brackets, pulleys, rails, tracks, struts, hinges, bearings, and springs.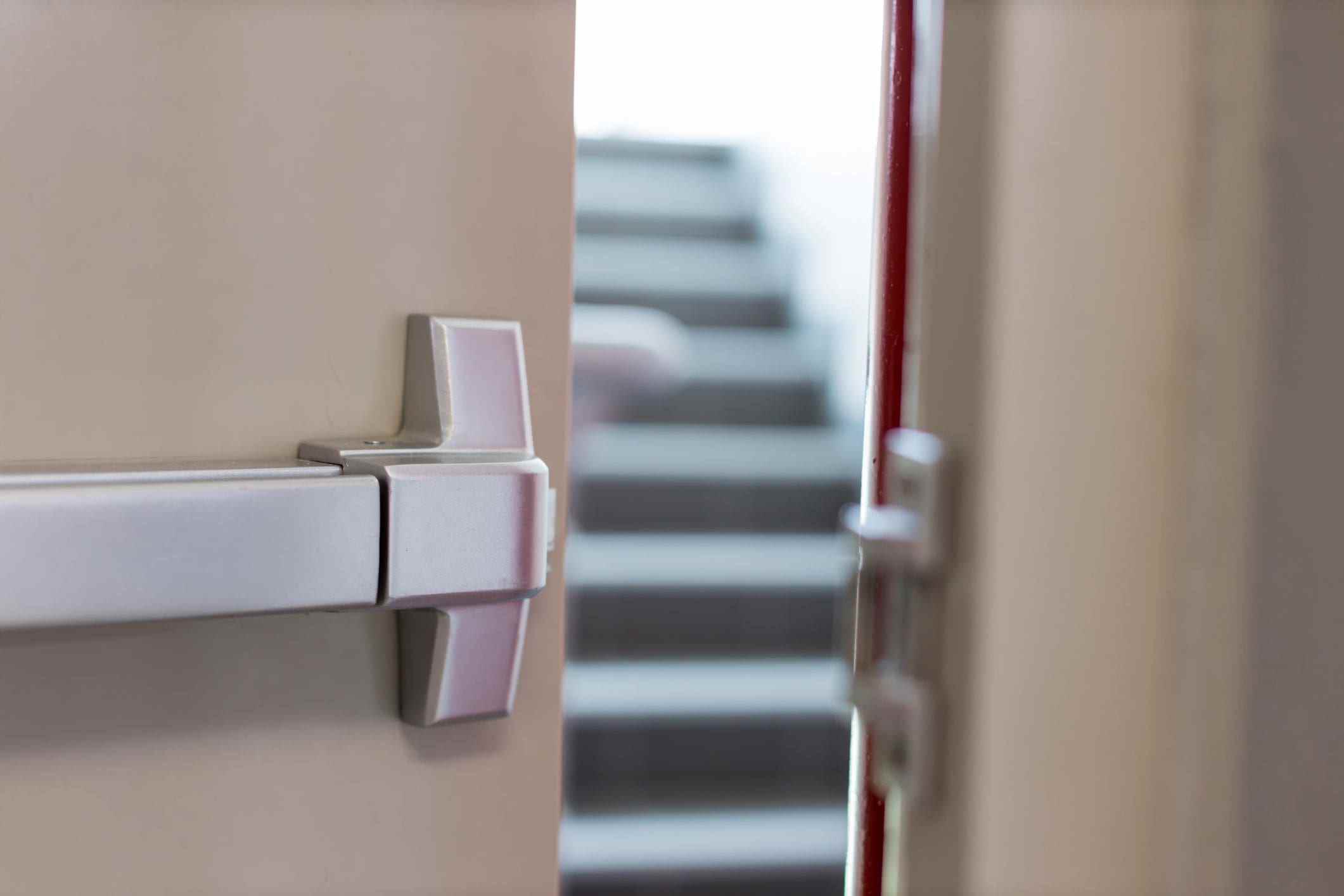 Parts And Accessories For Pedestrian Doors
We carry an extensive selection of finishing hardware and accessories for commercial pedestrian doors. If you need a manual keyed entry system, automatic access control, or extra security, we have you covered.
Here's an overview of some of the accessories and add-ons we offer:
Exit devices. Touch bars and cross bars allow people in your facility to quickly exit a building in the event of an emergency. In addition, if you need to convert an existing pedestrian door into a fire escape door, we offer conversion kits.
Closers. These devices help control the closing force and speed of pedestrian doors. In addition, a high-quality closer will ensure the door closes quietly and won't cause an injury.
Push, pull, and kick plates. Accessories such as kick plates, stretcher plates, and armour plates help extend the lifespan of pedestrian doors by protecting them from wear and tear.
In addition, Creative Door Services™ carries several door and frame options, as well as locksets and electrified hardware to ensure your pedestrian doors operate as intended and provide the right level of protection.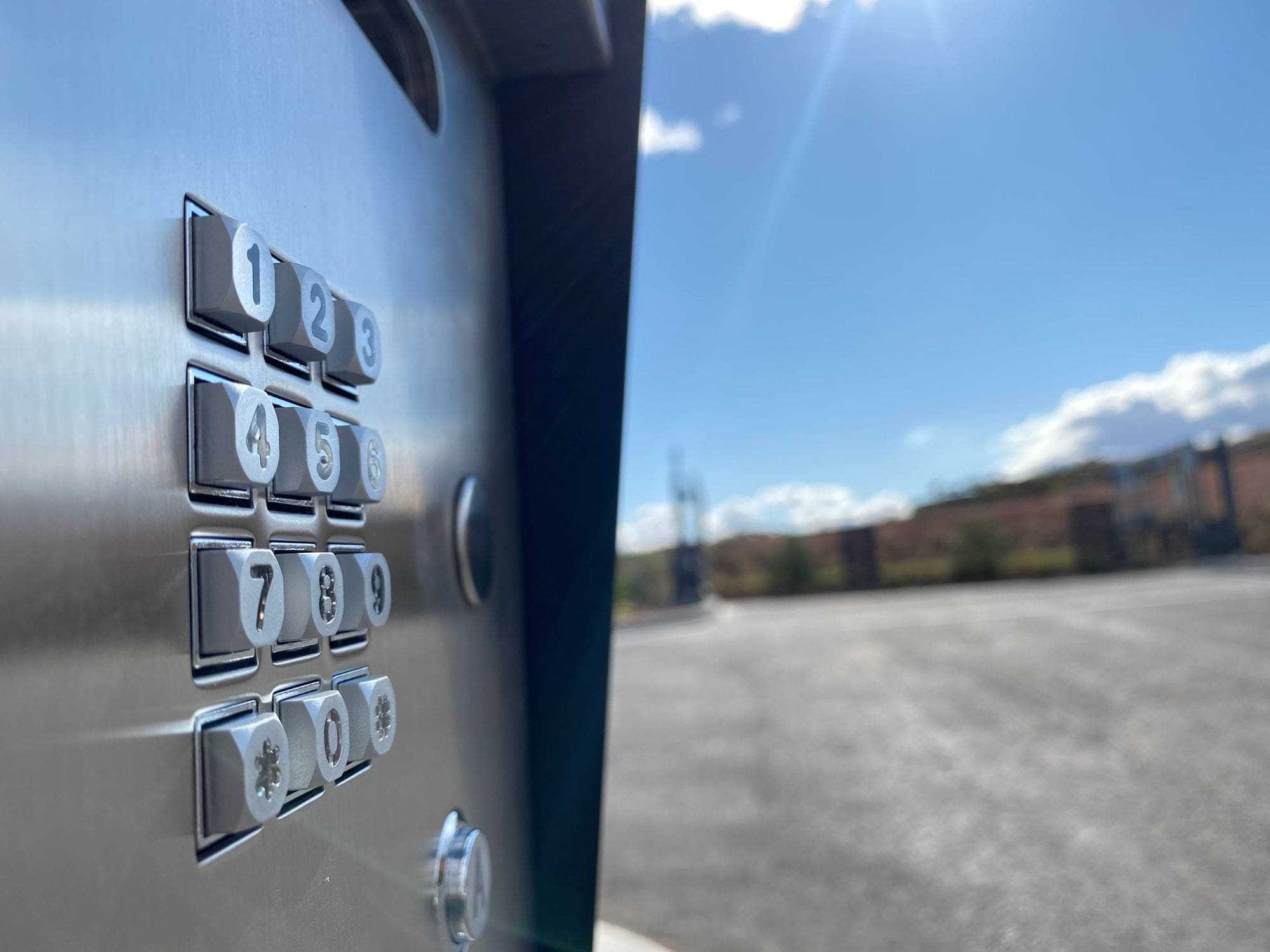 Parts And Accessories For Commercial Gates
Creative Door Services™ has the commercial gate accessories you need to ensure smooth and reliable operation. Here are a few of our most popular products:
Access controls. Automation technology such as remote controls, card readers, keypads, intercoms, and receiver systems can help you keep your business safe, secure, and running at maximum efficiency. These solutions are available with all our gate operators and can be retrofitted to existing systems.


Photo eyes. These devices shoot an infrared beam of light across the gate opening to detect any potentially dangerous situations such as a vehicle or pedestrian blocking the gate's travel path. When the beam is tripped, the gate automatically stops or reverses to prevent injury.


Loop detectors and sensing edges. On top of opening and closing gates in high-traffic situations, loop detectors and sensing edges can be used for a variety of other purposes including counting vehicular traffic, sending arrival notifications, and turning on outdoor lighting.
Creative Door Services™ also offers warning devices such as signals, lights, and bells that can be added to any of our automated gate systems to improve safety.

Master the Remarkable™ with Creative Door Services™ in Western Canada
We carry a wide range of parts and accessories for commercial doors, sectional doors, rolling doors, fire doors, pedestrian doors, and automatic gate systems. We source our products from top industry manufacturers to ensure you get a durable and reliable product. If you need cables, controls, seals, drums, fixtures, mounts, plates, or hangers, we have you covered. We also offer professional installation, maintenance, and repair services to keep your business running smoothly.

To request a free quote or find out more, contact us today at one of our eight locations. You can find us in Kelowna, British Columbia; Vancouver, British Columbia; Calgary, Alberta; Edmonton, Alberta; Fort McMurray, Alberta; Regina, Saskatchewan; Saskatoon, Saskatchewan; and Winnipeg, Manitoba.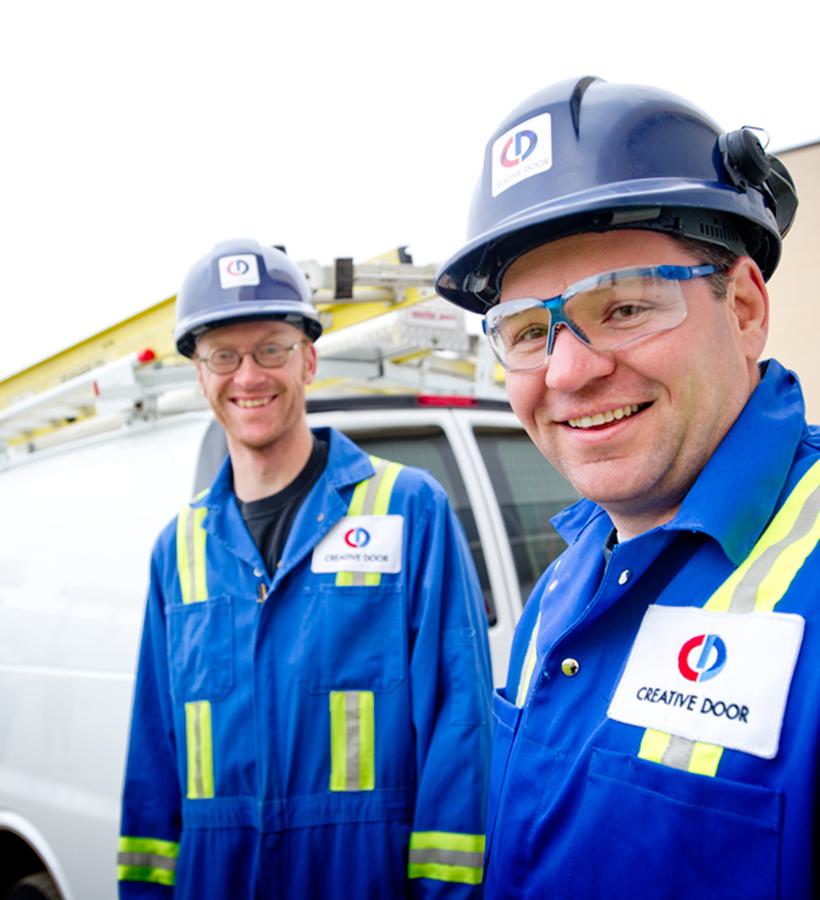 Request Service
Installation, maintenance or repair needs? Our experienced team is ready to help.
Request Service