We serve the city of Winnipeg and surrounding areas including Brandon, WestMan, and Parkland.
Great product, gets lots of compliments from neighbors, best priced product out there compared to competitors, fast service on order of door, great install team , will be building another garage I know where to get my door from. I recommend this product

The service from the first call to the door being installed was excellent. I would highly recommend your company to all of my family and friends.

door looks great. The installer was very personable and answered any and all questions I had about the install.

Very quick response to my call. I needed to replace the springs on my garage door and within a couple hours someone was out to measure, and everything was installed on the day they said it would be (it only took two business days to get the new springs made and delivered) and installation was done quickly and without interruption. Great service, and fantastic price. Much appreciated!

I went to Creative Door looking for various parts to replace/upgrade old/worn parts for a 30 year old garage door. The parts department was very friendly & exceptionally helpful at finding cost effective solutions. I got everything I needed in one place.
Dear Mr. Kehler,
I recently had a new garage door installed by your company. Your salesperson, Hilda, was pleasant, knowledgeable and most helpful guiding me in the selection of my door. Adam, the installer, was pleasant, diligent, tidy and helpful answering my questions. I'd just like you to know that Creative Door is very fortunate to have these two great employees!
Oh…I am very pleased my new garage door!
64 Hoka Street
Winnipeg, Manitoba, R2C 3N2
Canada
Main: (204) 813 9872
Fax: (204) 224 1218
Office Hours
Monday to Friday: 8 AM to 5 PM Parts: 8 AM to 12 PM & 12:30 PM to 3 PM December 22 Noon-5 PM: CLOSED December 25: CLOSED December 26: CLOSED January 1: CLOSED
PAYMENT METHODS ACCEPTED
Creative Door Services of Winnipeg accepts Visa, Mastercard, debit card, and certified cheque. Please note that cash is not accepted at this location.
GARAGE DOORS
Creative Door Services™ offers one of the most extensive collections of premium garage doors in Canada. At our Winnipeg branch, we carry a wide selection of products from industry-leading brands and provide endless customization options to give you a custom look for your home.
Our garage doors come in a variety of materials, including glass, wood, steel, fibreglass, and vinyl, as well as in designs like traditional, rustic, modern, premium, and carriage house. Our knowledgeable team will help you determine which garage door is right for your home, lifestyle, and budget.
GARAGE DOOR SERVICES
In addition to offering top-quality products, we provide garage door installation, repairs, and maintenance throughout Manitoba. Here's an overview:
Garage door installation. Our experienced technicians provide professional installation services. Our team has the tools and experience to get the job done right and ensure your garage door functions smoothly for years to come.
Garage door repairs. Our team can provide same-day repairs if your garage door gets stuck, falls out of alignment, needs to be replaced, or if you have a broken spring. You can also count on us to repair your wireless keypads and door openers.


Garage door maintenance. Our trained technicians can come out to your property to regularly maintain your garage door. They'll pinpoint and fix any problems before they become major mechanical issues, which could potentially prevent hassles and save you money. We also offer a comprehensive and flexible planned maintenance program to increase the safety of your garage door and help you stay on top of all ongoing care and upkeep.
We've been working alongside our clients for nearly five decades and are committed to providing top-quality service.


EMERGENCY SERVICES - EXPERT ADVICE YOU CAN COUNT ON
Not all breakdowns and garage door problems happen during business hours. With our 24-hour call-in emergency service, we'll be there with a helping hand or expert advice when you need it most. Broken springs and malfunctioning photo-eye sensors can easily be fixed thanks to our expert team. We've always got your back, and you can rest assured that our products and services are second to none.
FINANCING OPTIONS
Creative Door Services™ has made it easier than ever to get the garage door of your dreams. We've partnered with Fairstone to offer several financing options when you purchase a new garage door. Fairstone offers lower interest rates than other non-bank lenders and provides you with everything you need to get assistance from the comfort of your own home. Our knowledgeable staff in Winnipeg can provide you with additional information and help you find a monthly payment plan that suits your budget.

BRING YOUR GARAGE DOOR VISION TO LIFE
At Creative Door Services Winnipeg, exceeding expectations is what we do best. Our expertly trained team of CDI certified technicians, installers, and service professionals will work with you to find the perfect garage door or comercial door for your home or business. Also offering services to the surrounding area, including Brandon, Manitoba, Creative Door Winnipeg is ready to tackle all of your residential and commercial access solutions needs.

Related: Eclectic Winnipeg's Top Garage Door and Architecture Trends

SERVICE YOU CAN TRUST
Our Winnipeg branch is BBB A+ Accredited and has a two-year history of being awarded the Manitoba Consumer Choice Award. Our team is a mosaic of masters with each member coming together to do something remarkable for our clients. Creative Door Services™ boasts an extensive collection of residential garage doors, openers, gates, gate systems, parts, and more. Whether you favour traditional wood or modern glass garage doors, we have it all. Our product catalogue lists all the makes and models we offer, to fit every budget and requirement. Featuring leading brand names like Wayne Dalton, Richards-Wilcox, and Martin Door, our large product offering can match any look that you desire. Not sure which style of garage door you want? Test out different looks on an image of your home using our design centre and let us help you find your favourite style.
BIG COMMERCIAL PRODUCTS CATALOGUE
Creative Door Services™ also carries a large selection of commercial doors, sectional doors, commercial gates, operators, dock equipment, and other related intelligent access solutions, parts, and products. Whether you own a car wash facility, a restaurant, or even a car dealership, our extensive collection of commercial doors, rolling steel doors, shutters, grilles, and more can enhance the security, aesthetics, and functionality of your property. Carrying commercial and industrial doors from over 50 suppliers, Creative Door Services has one of the largest product catalogues in Western Canada. Our team can also install, repair, and provide planned maintenance services for your industrial property. Set up planned maintenance services to ensure that your door is always functioning at its best.

Related: Custom Doors Installed For The New Fountain Tire In Brandon, Manitoba


COMMERCIAL PEDESTRIAN DOORS
Creative Door Services™ in Winnipeg carries a wide variety of pedestrian doors that can be equipped with an automatic swing or slide system. Whether you need a heavy-duty metal door, a stylish glass door, or a weather-resistant fibreglass door, we have you covered. Here's an overview of the products we carry:
Hollow metal doors are safe, durable, and cost-effective. They're most suitable for commercial and industrial applications as many models can be made blast or fire resistant and provide varying levels of insulation.
Fibreglass reinforced polymer (FRP) doors are durable and ideal for demanding environments. They're rot and corrosion-resistant and can withstand extreme temperatures without cracking or bowing. They're long-lasting and come in a wide variety of colours and finishes depending on your preferences.


Automatic doors often feature stylish glass inserts and are ideal for facilities that require efficient two-way traffic flow. Since they provide hands-free operation, they can help streamline everyday operations and are accessible to users with reduced mobility.
We also carry everything you need for your pedestrian door system. This includes an array of finishing hardware, access-controlled locks, weatherstrip, sweeps, automatic door bottoms, and more.
EXPERIENCE THE EXPERTISE - GARAGE EXPERTS YOU CAN COUNT ON
Creative Door Services™ Winnipeg has served homeowners and businesses in Manitoba for over five decades. We're proud to provide with quality service and premium products, accessories, and brands. Request a quote today or set up a service appointment for your garage door.

Creative Door Winnipeg is proud to a BBB accredited company with a rating of A+.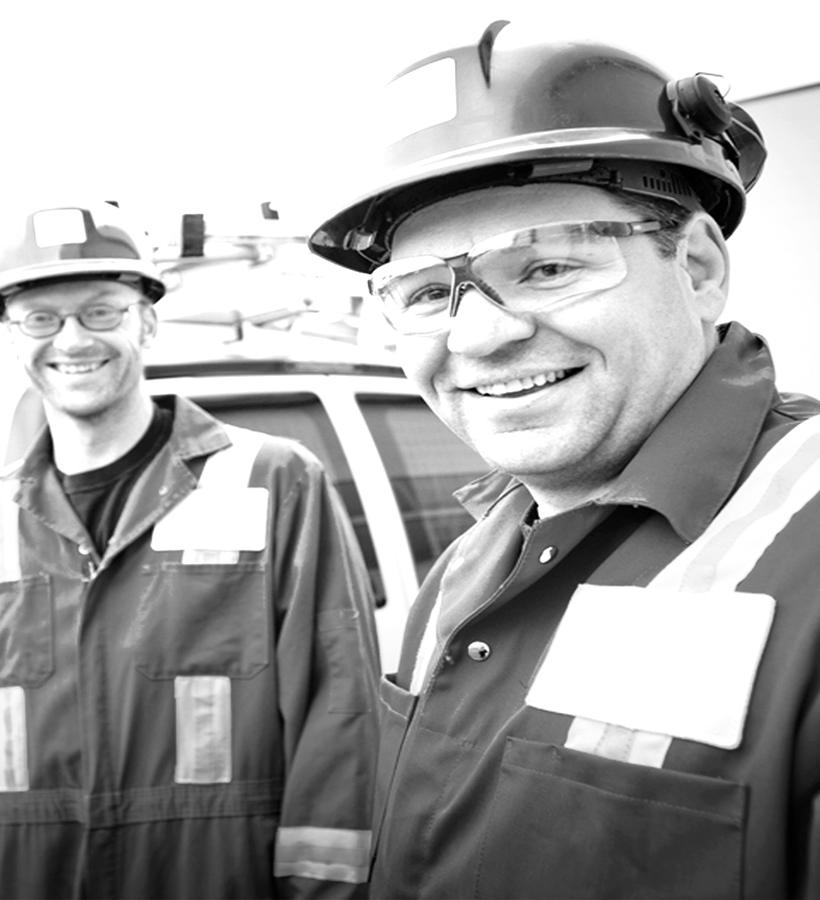 Request Quote
Starting a new project? Get a free quote on a custom door solution within 24 hours.
Request Quote
Request Service
Installation, maintenance or repair needs? Our experienced team is ready to help.
Request Service