SAFETY IS A PHILOSOPHY WE'VE EMBRACED SINCE DAY ONE
At Creative Door Services™, we've had the privilege of working with customers across Western Canada for more than 50 years. By putting safety first since the day we started, we've been able to forge a trust with our residential, commercial, and industrial customers that has resulted in a number of remarkable achievements.
At the core of our door solutions business are three safety principles:
Extensive, ongoing employee door safety training and company COR® certification;
Quality door products with high safety standards; and
Preventative tips and safety resources to educate our customers about the importance of being door safe.
EXPERIENCED PROS DEDICATED TO SAFE DOOR INSTALLATION, MAINTENANCE, AND REPAIR
Although Creative Door Services™ has eight different unique locations across Western Canada, one thing that's the same at every branch is an experienced, qualified team trained to keep everyone safe whether it involves commercial door or garage door installations, inspections, maintenance, or repairs. Safety's top-of-mind at our Vancouver branch, our Kelowna branch, our Edmonton branch, our Calgary branch, our Fort McMurray branch, our Saskatoon branch, our Regina branch, and our Winnipeg branch.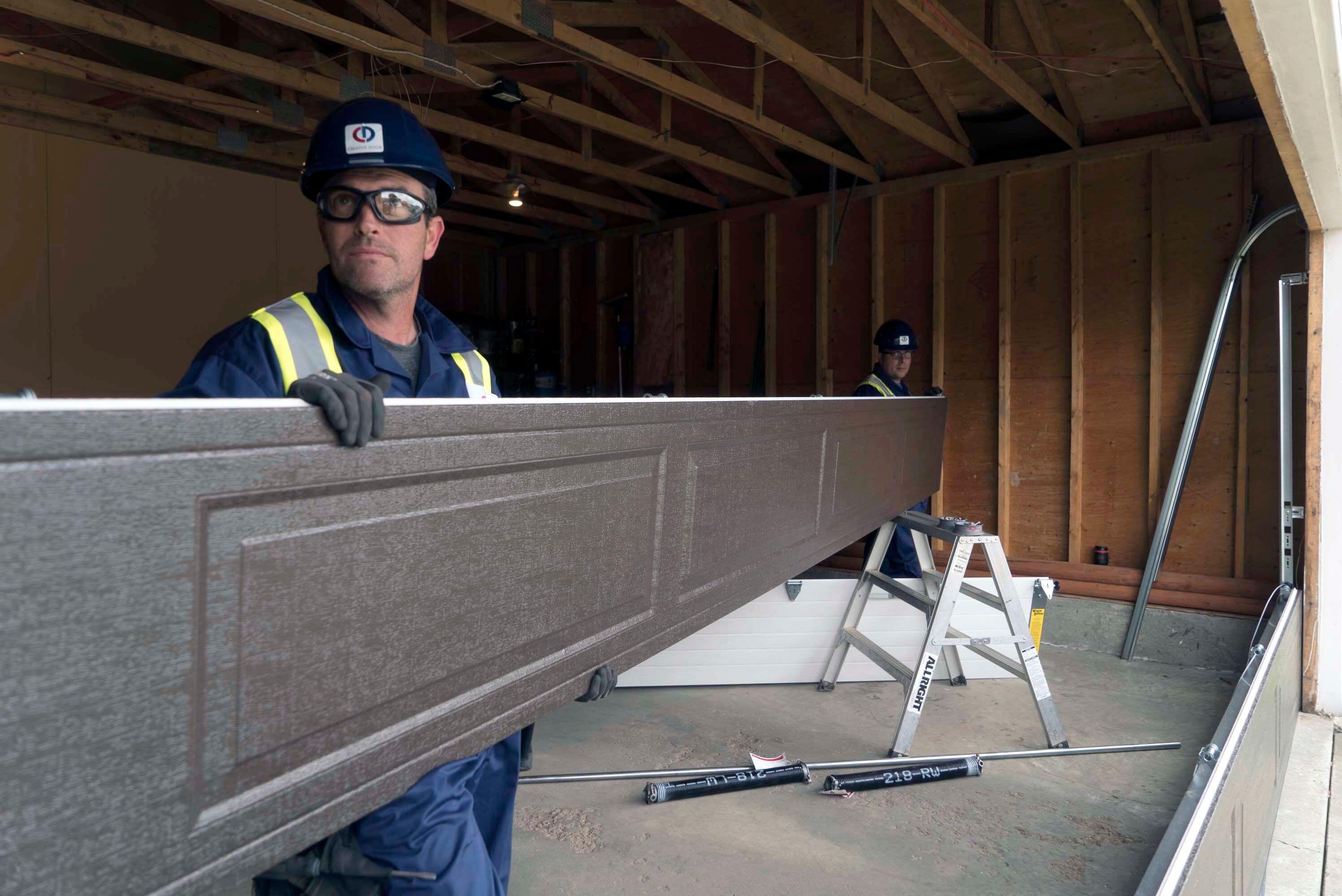 A POSITIVE SAFETY CULTURE THAT LEADS THE INDUSTRY WITH A DESIRE-BASED APPROACH
Through the years, we've been able to maintain a positive safety culture throughout the Creative Door Services™ family by treating safety not as a chore, but as an asset that we eagerly embrace. Safety is about compliance and going beyond as well; it is something that we desire to learn more about, discuss, and apply. Safety principles and best-practices are woven throughout the residential, commercial, and industrial sectors of our garage door business.
TAKING DOOR SAFETY TRAINING, CERTIFICATION, AND ACCREDITATION TO THE NEXT LEVEL
We pride ourselves on staying current on new training and certification opportunities. By investing in our Creative Door Services™ team, we're enhancing the quality and safety of the work we perform. Our installers and service professionals participate in ongoing courses and certification programs including the Door Dealer Education and Accreditation (IDEA) organization and the Installer Certification Program of the Canadian Door Institute (CDI).
Creative Door Services™ is also Certificate of Recognition Program (COR®) certified, is a member of Alberta Construction Safety Association (ACSA), British Columbia Construction Association (BCCA), Saskatchewan Construction Safety Association (SCSA), Construction Safety Association of Manitoba (CSAM), and is WCB compliant and certified. Our team is also, first aid trained, aerial lift platform certified, and fall protection certified. We are members with industry-leading safety prequalification sites, including ISNetworld, Avetta, and ComplyWorks to name a few.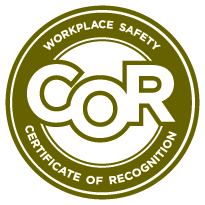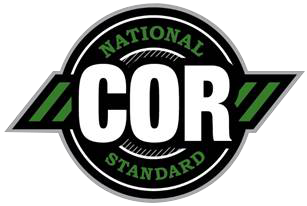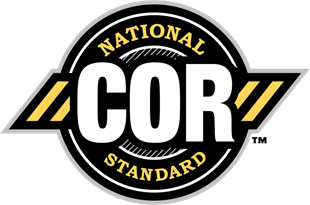 SAFETY AND QUALITY ARE BUILT INTO ALL THE GARAGE DOOR AND COMMERCIAL DOOR PRODUCTS WE SELL
With over half a century of providing residential, commercial, and industrial door solutions to Western Canadians, we use our experience to select only the safest, most reliable products for our customers. All our commercial doors, garage door openers, hoist operators, trolley operators, gates, grilles, sensors, and dock equipment need to perform well day in and day out, and must also be able to stand up to harsh winter conditions as well. Your Creative Door Services™ team is dedicated to supplying you with products that are built safe and will keep you safe.
AN EXCLUSIVE PARTNERSHIP THAT'S ON THE LEADING EDGE OF DOOR SAFETY
Creative Door Services™ has an exclusive partnership with Miller Edge, a world-class manufacturer of safety sensors for doors. An innovative sensing edge—a touch sensitive switch that sends a signal to start, stop or reverse a motor—is used on motorized doors, and typically replaces the weather-seal. When activated, it sends a signal to the motor to stop or reverse the door's motion. This intelligent access solution utilizes the latest in safety technology to help eliminate workplace accidents, and provide safe, effective door functionality to keep your employees safe.
A Miller Edge intelligent access solution installed by Creative Door Services™ provides numerous safety advantages for motor-driven doors such as:
Detecting obstructions in the doorway
Reversing the door motor
Stopping the door motor
Sounding an alarm
Protecting your belongings from damage
ENHANCE WORKPLACE SAFETY WITH COMMERCIAL DOOR OPERATORS, COMMERCIAL GATE OPERATORS AND ACCESS CONTROLS
Commercial door operators that do the heavy lifting in a safe, reliable way? That's what our selection of hoist operators and trolley operators deliver. Rely on trusted names like Genie, LiftMaster, and Manaras for the best in standard to heavy and industrial duty door operators for your business. With top brands including FAAC, LiftMaster, and HySecurity, finding the right commercial gate operator solution to fit your business will be an open and shut case.
Talk to a Creative Door Services™ safety pro and learn the latest news about swing gate operators, slide gate operators, and arm barrier gate operators. And for added safety and security, be sure to check out our selection of commercial access controls including keypads, telephone entry systems, car remotes, and intercom systems.
COMMERCIAL AND INDUSTRIAL DOORS, GATES AND DOCK EQUIPMENT BUILT SAFE AND STRONG
Doors for the commercial and industrial sectors for the commercial and industrial sectors need to be three things: tough, tough, tough! Door safety and performance are key, so that's why we've assembled a wide range of commercial door solutions that you can depend on to deliver season after season. Creative Door Services™ is the name to trust for sectional doors, rolling doors, high performance doors, fire doors, sheet doors, specialty doors, shutters, grilles and commercial man doors.
We're also great for commercial gates—swing gates, slide gates and parking security gates. And to keep your door areas safe, we carry a selection of warehouse and dock equipment including dock seals, levelers, shelters, bumpers and traffic lights.
GARAGE DOOR OPENERS, GATE OPERATORS AND ACCESS CONTROLS TO KEEP YOUR FAMILY SAFE
Stay safe as you go to and from home with our lineup of convenient options for accessing your garage door or residential gate. Technologies like keypads, car remotes, intercom entry, and Wi-Fi allow you to enter and exit your property and keep out unwanted visitors. We also carry a wide range of Genie and LiftMaster garage door openers that make driving into and out of our garage safe and easy. And thanks to Wi-Fi connectivity, Genie and LiftMaster garage door openers can also be linked up with your smartphone so that you can control and monitor your garage door safely from a distance. Don't forget that Creative Door Services™ also carries a wide selection of residential gate openers as well.
IMPROVE HOME SECURITY WITH SAFE, STURDY, WEATHER-RESISTANT GARAGE DOORS AND GATES
At Creative Door Services™, we're known for our vast selection of safe and stylish garage doors from the most trusted names in the business including Wayne Dalton, Richards-Wilcox and Martin Door. We offer everything from modern glass doors, wood garage doors, Elite doors and premium steel doors, to classic steel doors, carriage house doors, Landmark series doors, designer fiberglass garage doors and specialty vinyl doors. You dream it, and we'll find the answer—a safe, dependable door that can boost your home's curb appeal. See us for driveway and estate gate solutions as well.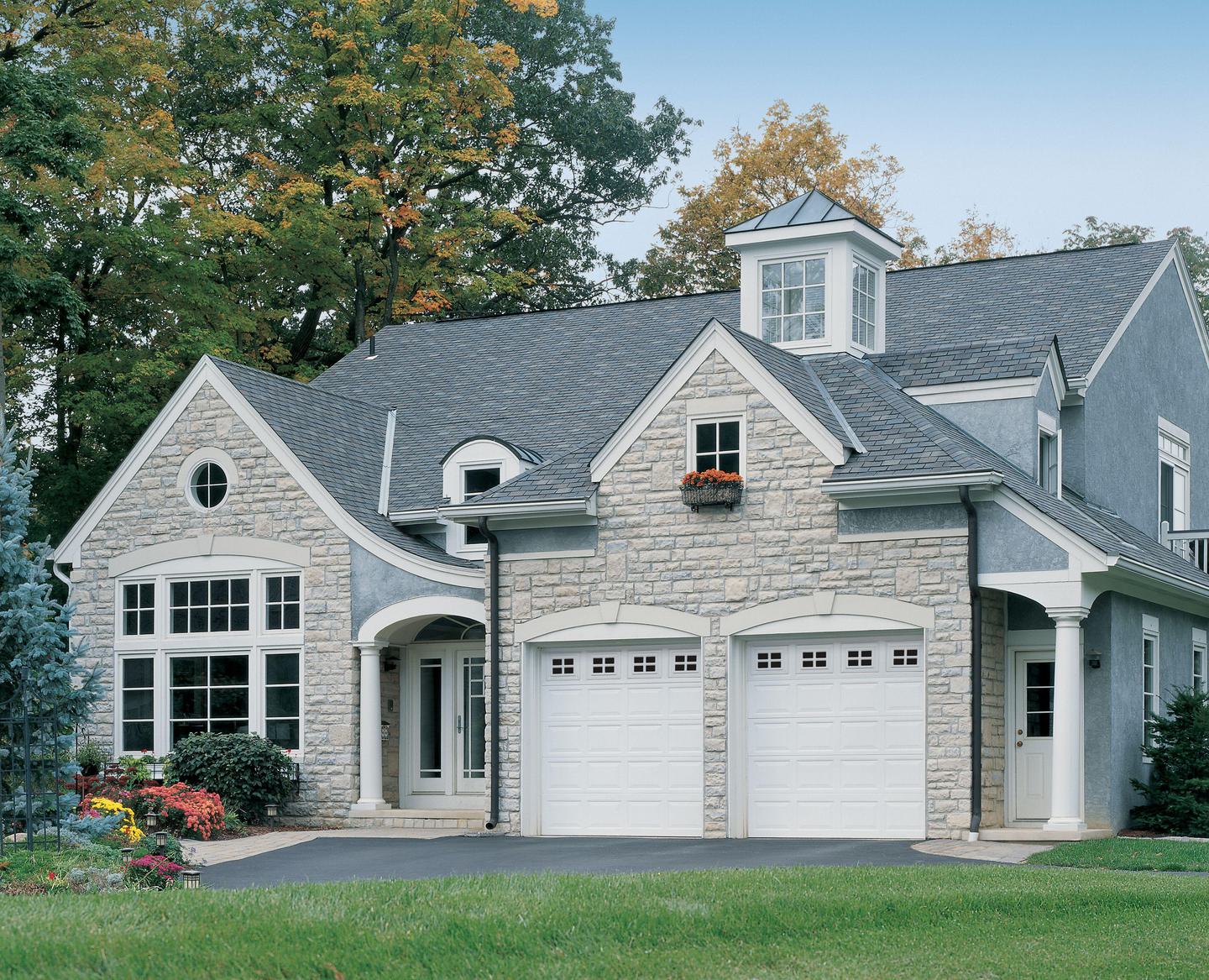 MAKE SURE YOUR SAFELY BUILT DOOR IS A SAFELY MAINTAINED DOOR WITH A PROFESSIONAL MAINTENANCE PROGRAM
Safely built doors stay that way if they are safely maintained doors as well. Whether it's a commercial door, an industrial door, or your home garage door, routine maintenance prevents dangerous situations from happening. Our experienced, safety-first team of door pros are at your service and are trained to keep everyone safe. Contact Creative Door Services™ today to set up a maintenance program tailored to your specific requirements.
GARAGE DOOR SAFETY AND MAINTENCE TIPS AND RESOURCES
We've compiled a list of helpful links about garage door safety and maintenance. If you're unable to find answers to your questions, please get in touch or visit our FAQ page and we'll be happy to answer them for you.