We are proud to serve the greater Edmonton municipality and the following cities.
Strathcona County and Sherwood Park, St. Albert, Stony Plain, Spruce Grove, Leduc, Devon, Nisku, Morinville, and Beaumont.
I recently requested a service from your company in Edmonton, I placed a phone call and had the good fortune to speak to miss Noha, She has such an amazing warm and welcoming voice, I asked her if she could send a technician over to install a garage door cable ASAP, she replied by saying that she would get back to me within half an hour, in less than 10 minutes later She called back and informed me that she could send the technician over by 7:30 in the morning, I was so impressed and overjoy by her great service as I was scheduled to fly out of Edmonton to Vancouver early in the morning, She saved my day, I am very grateful for her hard work and great service, She is truly an angle from heaven, if wasn't for her I would have miss my flight and endure all the unforeseeable hard times, I wish there are more people like her next time I need help, she is truly one in a million. Thank you for taking time to read this letter of appreciation.
Beautiful doors! Well supported by staff on selecting the right style and finding the right price. Made this an excellent DIY project. Great people at Creative Door and will recommend to others!

Very impressed with everything Creative Door Services did.

Customer service and timeliness were unmatched by any other company. Ashley was a great advisor and made great recommendations and put together a fantastic package.

Hello Creative Door - a few decades ago we upgraded our garage door on our 50-year-old home. We loved the service back then so decided to visit Creative Door again in 2019. Just wanted to extend our thanks to Noha for her diligence and patience in getting our beautiful new door with a row of beautiful windows. The increased visibility is awesome and it keeps me happy in being able to "see out" and my husband happy in getting to keep the door closed when the temps are chilly. So a win-win. Thanks again, Judy and Horace Cone

Ashley with residential sales was very friendly and informative. Kelly did the on-site inspection and took the time to educate me. Thankyou to the both of you. I can hardly wait for the garage door install next week.

On November 29,1019, our garage door refused to open. A quick call to Creative Door came to the rescue. Noha guided me to identify our problem - broken spring! I needed a service call immediately to take my child for a doctor's appointment. Despite the fact that Creative Door didn't appear to have any openings, Noha went the extra mile and located Dalas who was making a service call in the area (Costco) and within 20 minutes he arrived and replaced the springs - what efficiency!
My parent have used Creative Door for any door repairs for over 40 years and now, I am so delighted with the extra effort and service received, I will definitely refer Creative Door to all my friends and acquaintances.
With appreciation,
Larissa
Just had Rich install a new LiftMaster garage door opener. Rich is very personable and did a great job. From booking the service to the installation, everything went really smooth. Very pleased with the service from Creative Door.
14904 135 Avenue NW
Edmonton, Alberta, T5V 1R9
Canada
Main: (780) 900 5331
Office Hours
Office Monday to Friday: 8 AM to 5 PM Parts Monday to Friday: 8 AM to 4:30 PM December 22 Noon-5 PM: CLOSED December 25: CLOSED December 26: CLOSED January 1: CLOSED
Creative Door of Edmonton
Whether you're transforming your home's exterior or boosting the productivity of your business, the right garage door or commercial door makes all the difference. At Creative Door Services Edmonton, our CDI certified technicians are eager to help you with any project—no matter the scope or size. Providing services in the greater Edmonton area, including Strathcona County, Sherwood Park, St. Albert, Stony Plain, Spruce Grove, Leduc, Devon, Nisku, Morinville, and Beaumont, Creative Door can address all your residential or commercial garage door needs. AMA members save 15% on regular-priced garage doors, parts, and door repairs.


Related: Eclectic Edmonton's Top Garage Door and Architecture Trends


FIND YOUR PERFECT GARAGE DOOR MATCH
We specialize in the sales, installation, service, and maintenance of all makes and models of garage doors featuring wood, steel, vinyl, fiberglass, and more. Our extensive product catalogue includes renowned brands like Wayne Dalton, Richards-Wilcox, and Martin Door which offer a wide selection of options to suit your budget and requirements. Whether you're in the market for a new door or looking to replace parts for an older door, we can help you meet your budget without sacrificing quality. Try out our design centre to experiment with different styles and looks and find your favourite style today. Once you've made a decision, sit back and relax while our qualified professionals work to install your new and improved garage door system.
GOOD FRIENDS ARE THERE FOR YOU 24/7. SO ARE WE.
With nearly 50 years of experience behind us, Creative Door Edmonton is always ready to spring into action being the proud supplier and installer of the largest variety of specialty doors in Western Canada. Has your garage door spring broken, or maybe the door went up but won't come back down? Worry no more and contact us immediately to get quick and efficient service to sort out all your garage door issues. In a pinch? Our 24-hour emergency service team is only one call away. Our talented technicians will help determine the problem and will have your door up and running in no time.
Related: Common Garage Door Problems
ENHANCE YOUR COMMERCIAL OPERATION WITH A TRUSTED BRAND
Warehouses, automobile showrooms, car washes, and manufacturing plants are some of the commercial businesses that Creative Door Services has enhanced with our selection of commercial doors and operators. Select from our range of high-performance doors, shutters, grilles, fabrics doors, and much more to find the best match for your facility. To enhance the security and functionality of your commercial space, our able team will work with you to custom design an access solution for your business. Improve the protection of your premises by installing a commercial gate and control system. From servicing, installing, and providing planned maintenance programs, Creative Door does it all. Book your next maintenance appointment to keep your commercial door product running smoothly for years to come.
CUSTOMER FAVOURITE
Did you know that our Edmonton location is a five-year consecutive award winner of the Consumer Choice Awards? It only goes to show that our years of history in the business, time-trusted brands, and quality services will only grow stronger in the years to come. Ready to get started on your dream home improvement projects? Got an idea that we can bring to life? Contact us today for a quote or a service call. We can't wait to help you with your residential or commercial needs.

Creative Door Edmonton is proud to a BBB accredited company with a rating of A+.
PAYMENT METHODS ACCEPTED
Creative Door Services of Edmonton accepts all major credit cards as well as cheques. Please note that cash is not accepted at this location.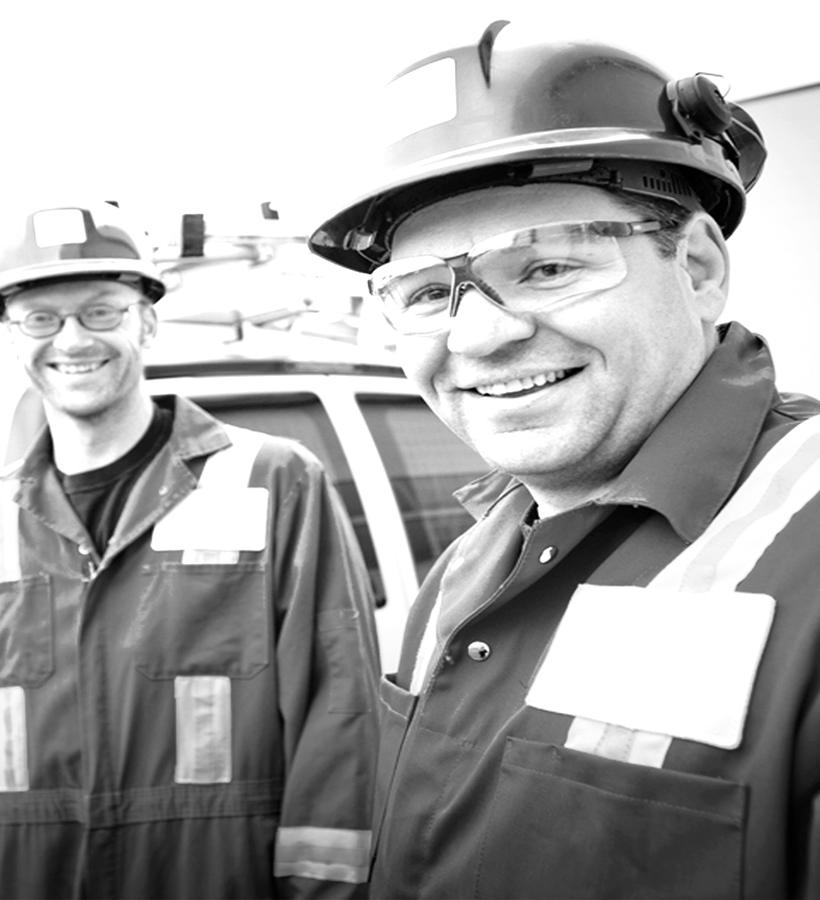 Request Quote
Starting a new project? Get a free quote on a custom door solution within 24 hours.
Request Quote
Request Service
Installation, maintenance or repair needs? Our experienced team is ready to help.
Request Service