Garage Door and Commercial Door Services
Fast and affordable garage door repairs and service.
You could say we're the perfect match! At Creative Door, we know time and money are important, which is why we offer affordable, hassle-free repair and maintenance services to keep your garage door looking and working its best.
Enjoy service that's as great as our doors look.

At Creative Door, we're not a one-trick pony. No, we've been around for a long time, delivering quality service and products our customers can depend on. When you get a new garage door or opener from us, you can count on friendly, expert service from certified technicians who really know their stuff. And they'll be happy to make sure that door lasts as long as possible, with reliable maintenance and repair services whenever you may need them.
Professional Garage Door & Commercial Door Service

From new residential garage doors and commercial doors to gate and door openers and everything in between, our experienced team is trained to service all industry-related products and provide hassle-free fixes to answer every challenge: big or small.

We'll schedule repair or service appointments based on your availability (some locations offer 24-hour service; check your local branch for availability) and at an affordable price. At Creative Door, our products are our word. Our service is our will. And our people are proud to offer both. Expect prompt and reliable service for any of your needs.
Residential Garage Door Services
We offer quick and professional garage door services to homes across Western Canada. Our services include door installation, general and specific repairs, and yearly maintenance. Our decades of experience and technical know-how raise the standard in professional service, all at an affordable cost.

Emergency repair and/or same-day service available at many Creative Door locations
Broken spring repair or replacement
Garage door repair, opener repair, and parts repair
Experienced and certified technicians
Includes property cleanup and removal of your old garage door
Thorough inspection and testing, before and after installation
Masterful Construction

The effects of a broken garage door to the build and security of your home can cost you in the long run. With our proactive and planned maintenance and repair services, you will feel at ease knowing that your garage door is working properly at all times.
Garage doors can fail at the most inconvenient moments, so that's why we provide efficient and foolproof solutions to your garage door problems—both simple and complex.
Customer satisfaction is our top priority. Across Western Canada, we've assembled a team of highly skilled technicians and friendly sales representatives to assist you and fix your garage door.
For all of your garage door maintenance needs—from expert garage door advice to pre- and post-installation care, to repair work and even garage-won't-close issues—we've got you covered.
We are proud to serve eight locations across Western Canada, including Edmonton, Alberta; Fort McMurray, Alberta; Calgary, Alberta; Vancouver, British Columbia; Kelowna, British Columbia; Saskatoon, Saskatchewan; Regina, Saskatchewan; and Winnipeg, Manitoba.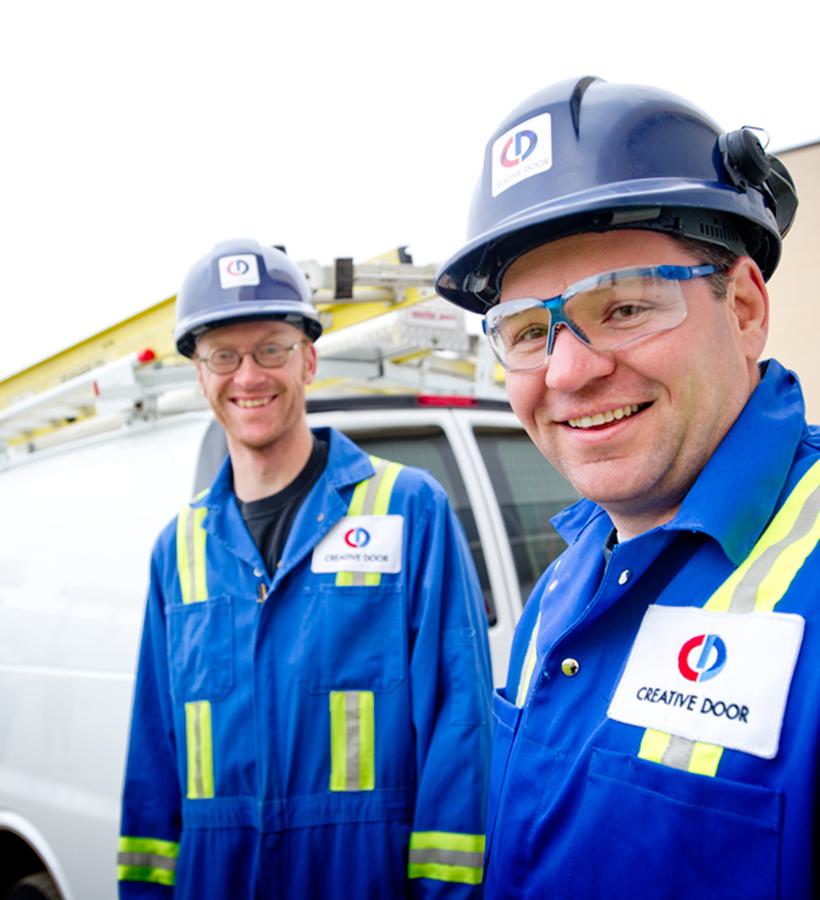 Request Quote
Starting a new project? Get a free quote on a custom door solution within 24 hours.
Request Quote
Request Service
Installation, maintenance or repair needs? Our experienced team is ready to help.
Request Service