Pedestrian Doors
As one of Canada's largest supplier of door and hardware solutions for commercial and industrial markets, Creative Door works directly with the industry's top manufacturers who have earned a name for themselves as providers of strongly built and reliable products for the commercial and industrial pedestrian door market.
If you need a pedestrian door for your commercial or industrial property, Creative Door ServicesTM has you covered. We offer a wide range of hollow metal, FRP, and automatic doors for a variety of applications. We carry one of the most extensive product catalogues in Canada and our variety of pedestrian doors includes options such as corrosion resistant and fully functional automatic doors. Contact us today to learn more or to get a free quote.
A pedestrian door is any door used by people to enter or exit the front, side, or back of a building. This includes fire escapes and staff and customer entrances. They're typically made of heavy-duty metal but can also be crafted from impact-resistant glass. Depending on the needs of your facility, you can choose either a door with manual operation or one with an automatic swing or slide system.
Hollow Metal Doors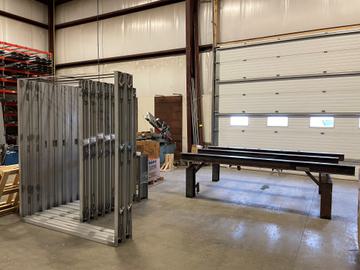 Creative Door ServicesTM has an extensive selection of safe, durable, and cost-effective hollow metal doors for commercial and industrial applications. Many of our models can be used as blast or fire doors and come equipped with an emergency exit device, also known more commonly as a crash bar. All the doors we supply are made of reinforced steel sheets and provide varying levels of insulation, sound-dampening, and fire protection. We also provide push, pull, and kick plates to increase the life span of your door.
Automatic Doors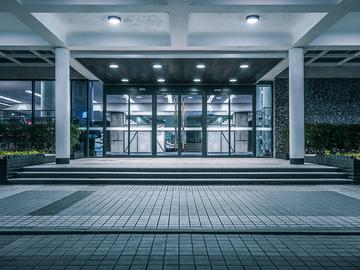 Our automatic doors are ideal for commercial and institutional facilities that require efficient two-way traffic flow. Since they provide hands-free operation, they can help streamline everyday operations and are accessible to users who have reduced mobility. We also carry motion sensors, keypads, and other electrical components for swinging and sliding automatic doors. With our selection of innovative automatic door solutions, you never have to compromise on style or function.
New Door Installation
Since pedestrian doors tend to be key access points, there's no room for installation errors. In fact, an improper installation can lead to premature wear and tear. It can also cause the door to malfunction or fail completely. If you need a new pedestrian door installed at your commercial or industrial property, leave it up to the expert technicians at Creative Door ServicesTM. We have the tools and training to ensure your new door complies with all building codes and safety regulations.
In addition, our team can provide expert advice on which door materials, types, and features will work best for your facility. It's important that your door operates as intended and provides the right level of protection. We stand behind the work we do and offer only top-quality products
Check out our post about the Top 3 Reasons Commercial Pedestrian Doors Should Be Installed By Professionals.
Planned Maintenance
The ongoing functionality and safety of your pedestrian doors are key. Consequently, they need to be kept in good working order. If something were to go wrong, your business' operation and the safety of your facility could be compromised. At Creative Door ServicesTM, we understand that different businesses have varying needs, operating styles, and schedules. That's why we offer a comprehensive and flexible planned maintenance program to help you stay on top of all ongoing care.
Our trained technicians will visit your property, test, and inspect your door system, and will let you know if there's anything that needs to be repaired or replaced. Inspecting your door system regularly will ensure that issues are caught early, which can potentially save you time and money.
Learn more details about the benefits of our planned maintenance program here.
Masterful Pedestrian Doors in Western Canada
Whether you need a hollow metal or automatic pedestrian door, Creative Door ServicesTM can help. We carry a wide range of commercial and industrial doors from top industry manufacturers to ensure you get a durable and reliable product. We also offer professional installation, maintenance, and repair services. We've been working alongside commercial and industrial businesses in Western Canada for nearly five decades and are committed to excellence. We take on every project and challenge with enthusiasm and strive to be an industry leader.
If you want to learn more about us or request a free quote, contact us today at one of our eight locations. You can find us in Kelowna, British Columbia; Vancouver, British Columbia; Calgary, Alberta; Edmonton, Alberta; Fort McMurray, Alberta; Regina, Saskatchewan; Saskatoon, Saskatchewan; and Winnipeg, Manitoba.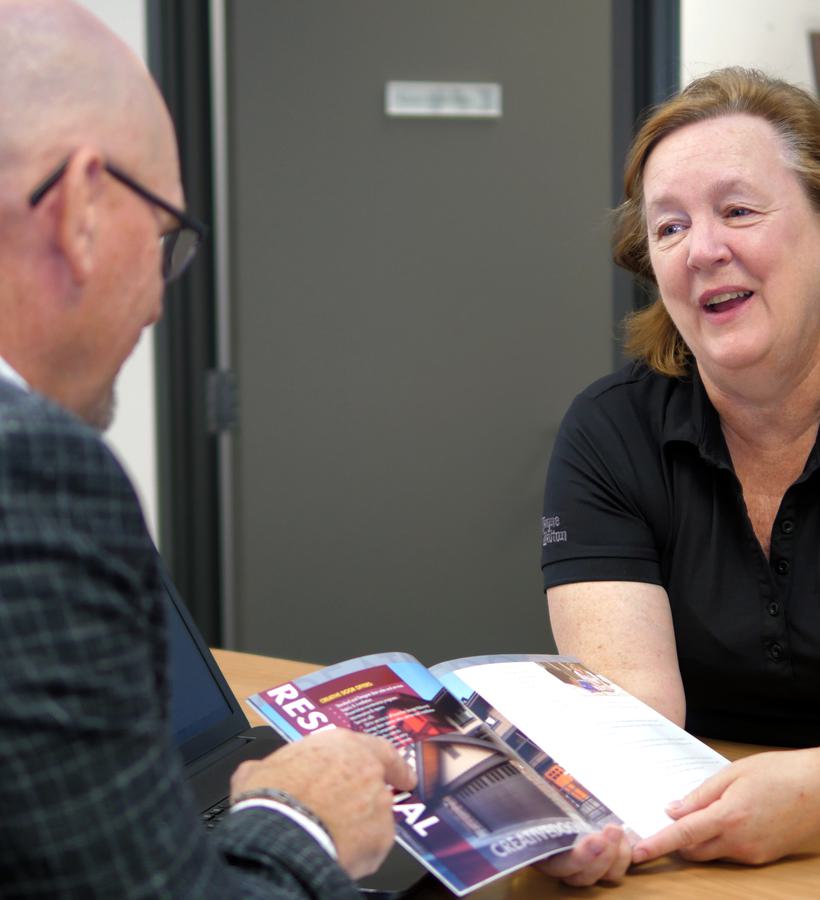 Request Quote
Starting a new project? Get a free quote on a custom door solution within 24 hours.
Request Quote