Commercial Door Operators
For the top door operators on the market, we've sourced two trusted brands. Each operator offers varying technological and motor capabilities so you can find one that best suits your business needs.
Commercial Door Operators: Your Personalized Solution
From condos to car washes, each business has unique door needs; what remains constant is the need for reliable, efficient operation. Commercial sectional door operators vary in capacities and capabilities, so finding the best one for your property is no simple matter. Creative Door Services™ has the expertise to recommend the best solution for your requirements, and we have the inventory to ensure you get what you need.Contact us today to speak with an expert and request a free quote.
Find Your Fit
Genie, Manars, and LiftMaster offer the best in standard to heavy and industrial-duty door operations for your business.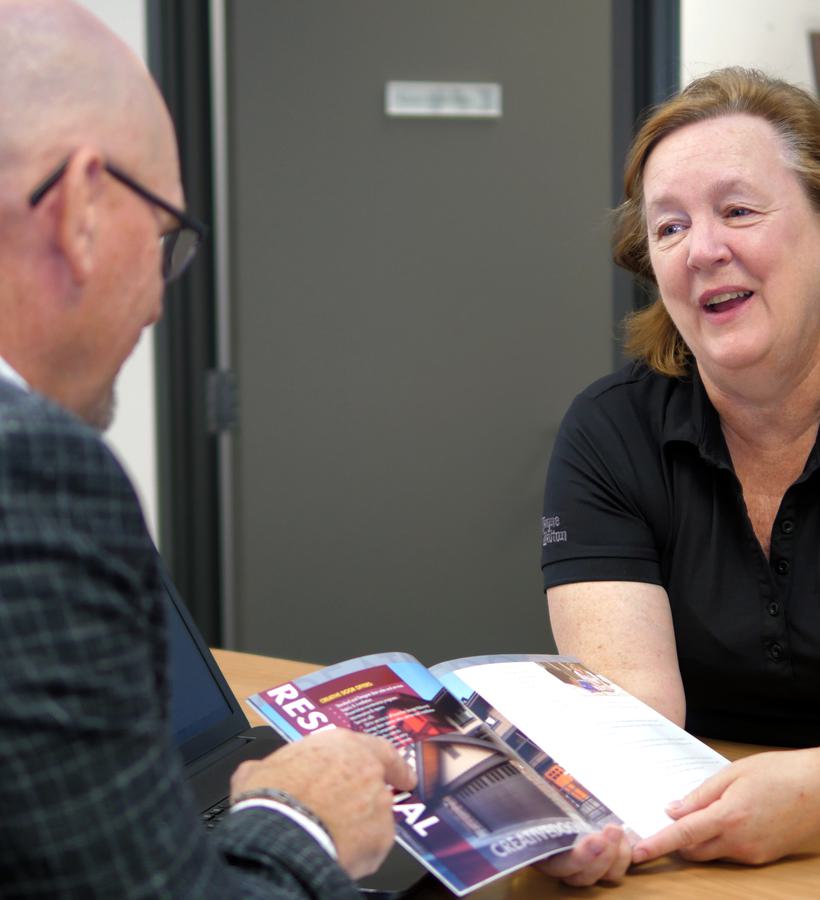 Request Quote
Starting a new project? Get a free quote on a custom door solution within 24 hours.
Request Quote
What Type of Commercial Door Operator Does Your Business Need?
No two commercial door operators are alike, so finding the right one for your business requires many considerations. Here are some key factors to consider.
Frequency of use. The volume of traffic coming and going through your doors will determine both the cycle capacity and speed of door operator you need. A higher horsepower will cost you more but may be unnecessary if you have low traffic flow. On the other hand, heavy traffic could cause a less powerful model to wear out prematurely from overuse.

Type of door. The details that determine your needs for an operator include measurements for width and height, whether the door is insulated, and the type of backing material. Ideally, you can find the make and model number on a sticker attached to the door, which we can use to track down the critical details.

Track type. The specialist will need to know how much clearance there is above and beside the door. They'll also need to know mechanical details like whether the track goes straight up or follows your roof's slope.

Security and safety needs. Automatic closure functionality is a safeguard against trespassers slipping in behind an authorized entrance. Additionally, a sensor can detect and automatically stop the door when an object or person hasn't yet cleared its path of motion.

Energy efficiency. If your interior space has heated or cooled air, you may benefit from a mid-stop feature that allows the garage door to open only partway and minimize the amount of heated or cooled interior air from escaping.
Does your operation need a unique solution? Ask the experts at Creative Door Services™ about a custom design. Our track record of customization projects is second to none.
Western Canada's Most Reliable Source for Commercial Door Operators
For all your commercial door needs, you can expect speedy service, reliable advice, and top-quality products from Creative Door Services™. We have a massive inventory of commercial door operators and can provide custom solutions for your unique needs. Whatever the scale of your operation, our team is up for the task.
Contact us today to learn more about our commercial door operators, or visit one of our eight branches in Kelowna, British Columbia; Vancouver, British Columbia; Calgary, Alberta; Edmonton, Alberta; Fort McMurray, Alberta; Regina, Saskatchewan; Saskatoon, Saskatchewan; and Winnipeg, Manitoba.