Residential Slide Gates
Sliding driveway gates have a classic curb appeal that can significantly increase the value of your home. Whether you have a modern, antique, traditional, or farmhouse abode, Creative Door Services™ has a quality slide gate that will meet your needs. Our experienced technicians also provide gate operator installation, repair, and maintenance services. For more information about our products and services, contact us at a location near you today.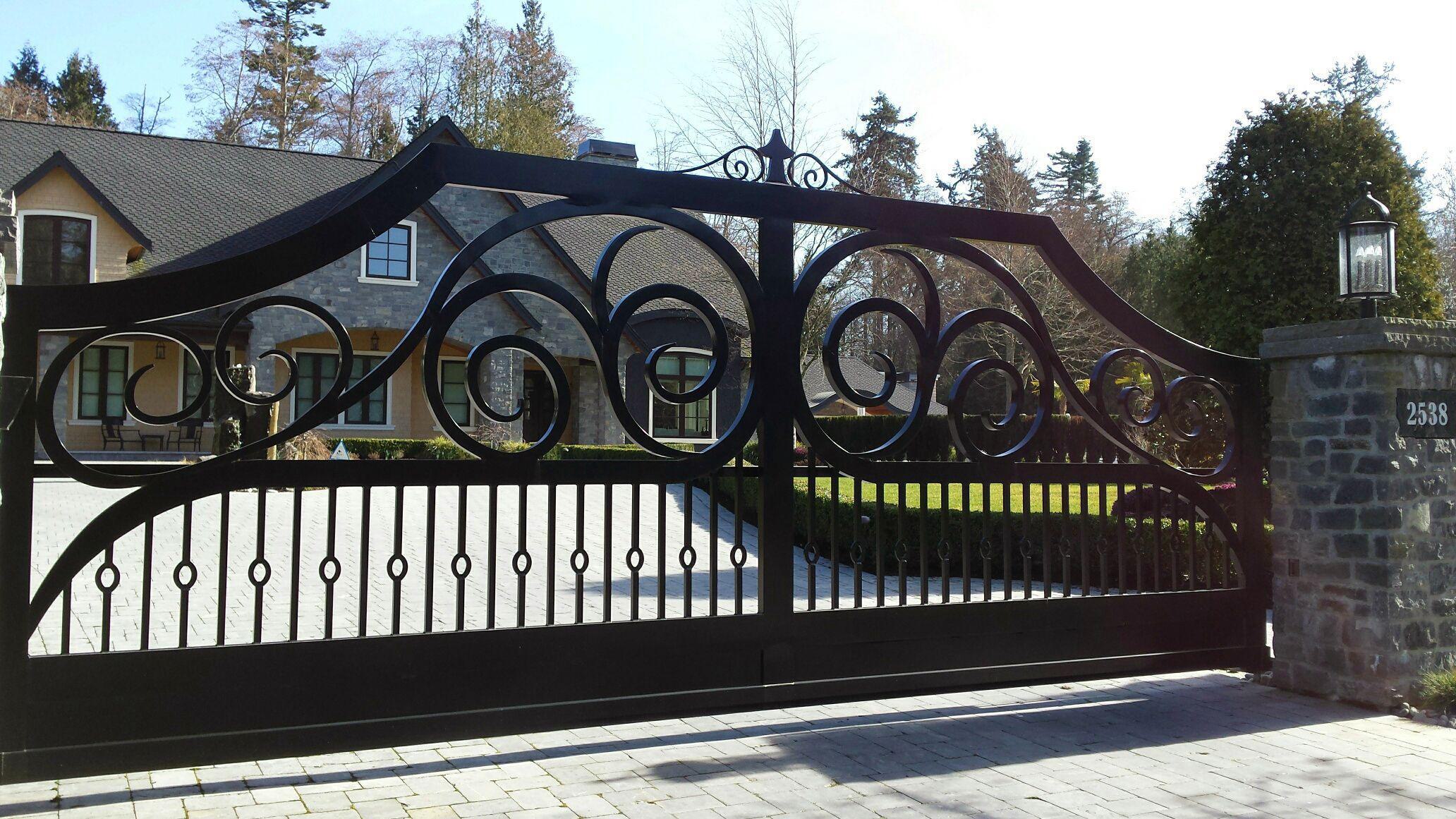 Selecting a Sliding Gate
Slide gates glide along a bottom track and open sideways to the left or right. They tuck neatly out of the way and don't require clearance to swing open. A slide gate is a good option if you have pets and are worried about them potentially squeezing under the gate and venturing out of the yard.
If you don't want to worry about constantly cleaning debris out of the bottom track of your sliding gate, a cantilever gate is a great option. Unlike traditional sliding gates, cantilever gates are trackless. Instead of gliding along a bottom track, they slide along post-mounted rollers that don't come into contact with the ground. This gives you the same esthetic as a conventional sliding gate with far less upkeep.
Further Reading: Traditional Sliding Gates Vs. Cantilever Gates: Which Is Right For Your Home?
Space Requirements
Generally, the space required to accommodate a sliding gate's opening is the same as the width it covers. However, you should also account for a few extra feet of space for easy access. For example, a 30-foot-wide driveway gate would need to have 30 feet on one side for gate storage and about three more feet to allow maneuverability around the frame.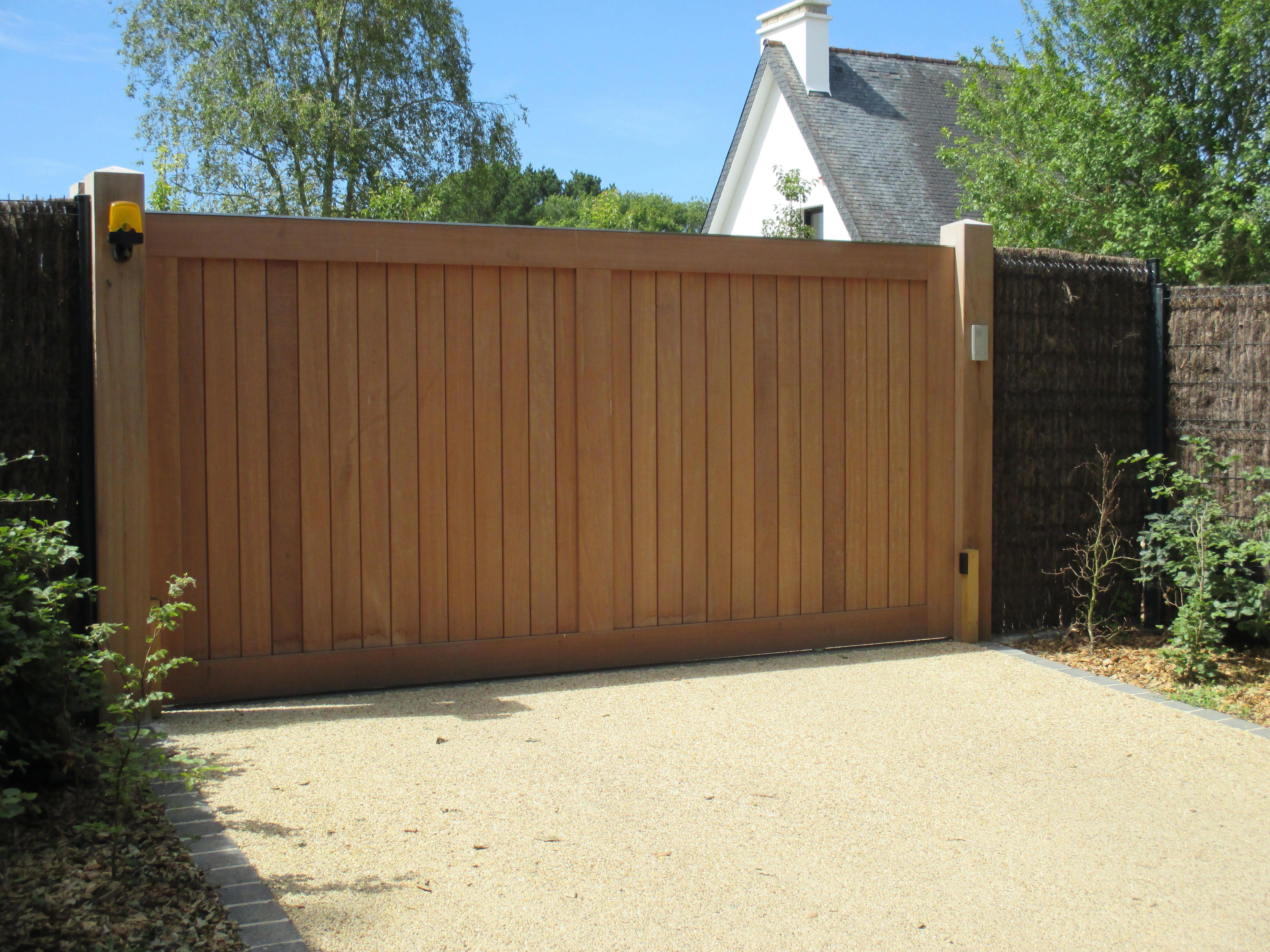 Slide Gate Materials
Residential driveway slide gates come in various materials like wood, steel, wrought iron, and aluminum and are fully customizable when you work with Creative Door Services™. Therefore, you can easily find something to complement the style of your home and personal taste.
Aluminum gates are low-maintenance and naturally rust-resistant. Moreover, many aluminum gates at Creative Door Services™ are finished with a powder coating to ensure they don't peel or fade.


Wrought iron gates are extremely popular as they offer a classic look with unmatched durability.


Finally, wood gates have classic decorative features. They're ideal for increased privacy as they're typically made of a single, solid piece of wood or several closely stacked wooden planks.
Custom Driveway Gate Solutions
At Creative Door Services™, we carry a variety of gate styles. Whether your home is contemporary, Victorian, colonial, Tudor, or a farmhouse, we have a sliding gate to complement your property.
Our team can help you design the gate of your dreams, from a classic wrought-iron gate with arched tops and ornaments like detailed finials, curls, and flourishes to an ultra-modern aluminum gate with frosted glass panes.
More Articles on Gate Styles:
Planned & Preventative Gate Maintenance
At Creative Door Services™, we offer a planned maintenance program to maximize your driveway gate's performance, reduce repair costs, and increase security. When you sign up, you can count on one of our expert technicians to periodically visit your property and ensure your residential gate runs smoothly for years to come.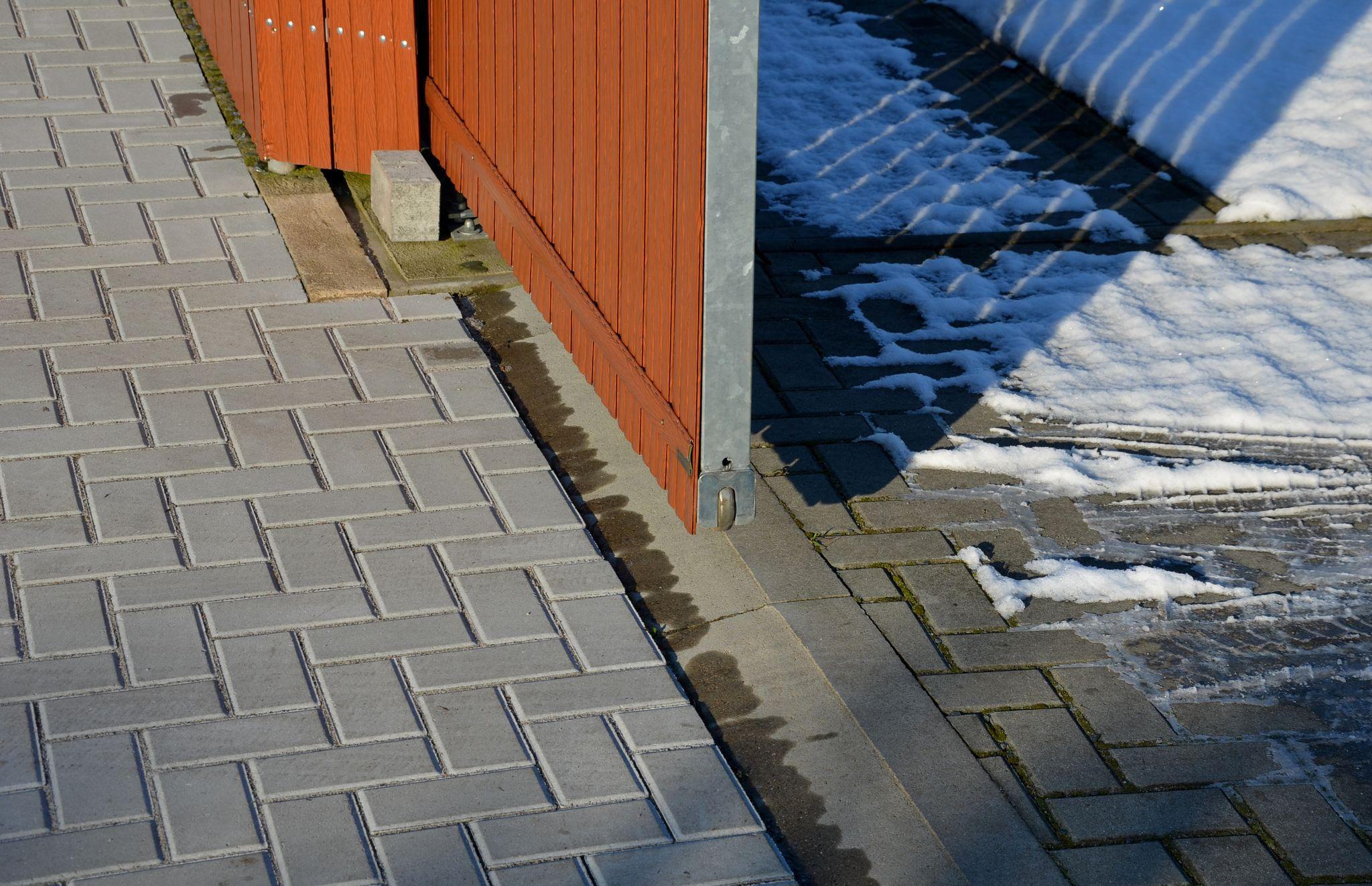 Get Creative with Slide Gates in Western Canada
At Creative Door ServicesTM, we offer a range of sliding driveway gates from top-tier brands designed to last. We also carry various gate operators and access control solutions with advanced features. We have what you need to automate your gate, including safety features like photo eyes, loop detectors, sensing edges, and backup batteries.
Contact us today to learn more about our gate products and gate services or to get a free quote. You can find us in Kelowna, British Columbia; Vancouver, British Columbia; Calgary, Alberta; Edmonton, Alberta; Fort McMurray, Alberta; Regina, Saskatchewan; Saskatoon, Saskatchewan; and Winnipeg, Manitoba.