7 Tips for Storing Your Motorcycle in Your Garage Over the Winter
In Canada, temperatures regularly plummet well below freezing in the winter. Therefore, it's best to store your motorcycle inside your garage to shelter it from the elements. Here are seven tips for storing your bike over the winter.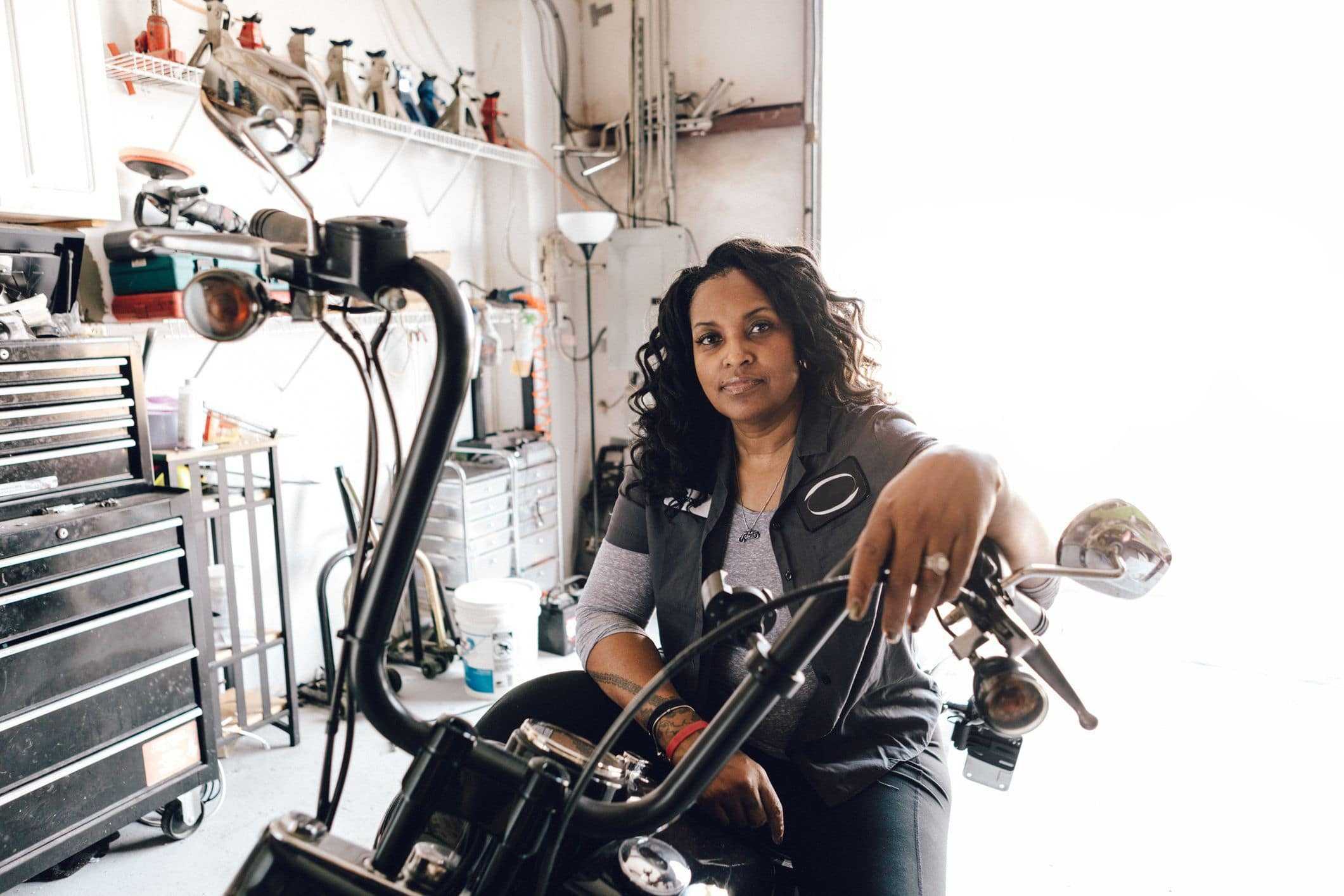 1.) Wash your bike
Before storing your motorcycle in your garage for the winter, make sure it's clean. Road grit, grime, and bugs can damage the clearcoat, anodized aluminum, polished metal, or stainless-steel finish. To do so, simply hose down your ride and use a motorcycle-specific cleaner to get rid of any stubborn dirt. This will help keep the factory finish fresh for years to come.

2.) Empty the gas tank
Next, empty your bike's gas tank. Leaving gas in the tank can cause corrosion and clog the fuel filters. Simply disconnect the fuel line from the petcock and let the gas run into a fuel container. Once all the fuel is emptied, fire up your motorcycle and let it run until it stalls. This will ensure you've gotten all the fuel out of the system.


3.) Change the oil
Unlike gasoline, you must keep oil in your motorcycle's engine over the winter. Oil acts as a lubricant and helps preserve your bike's filtration system. Moreover, dirty oil can damage the engine if it sits too long. Therefore, make sure you replace the oil before putting your motorcycle away for the season.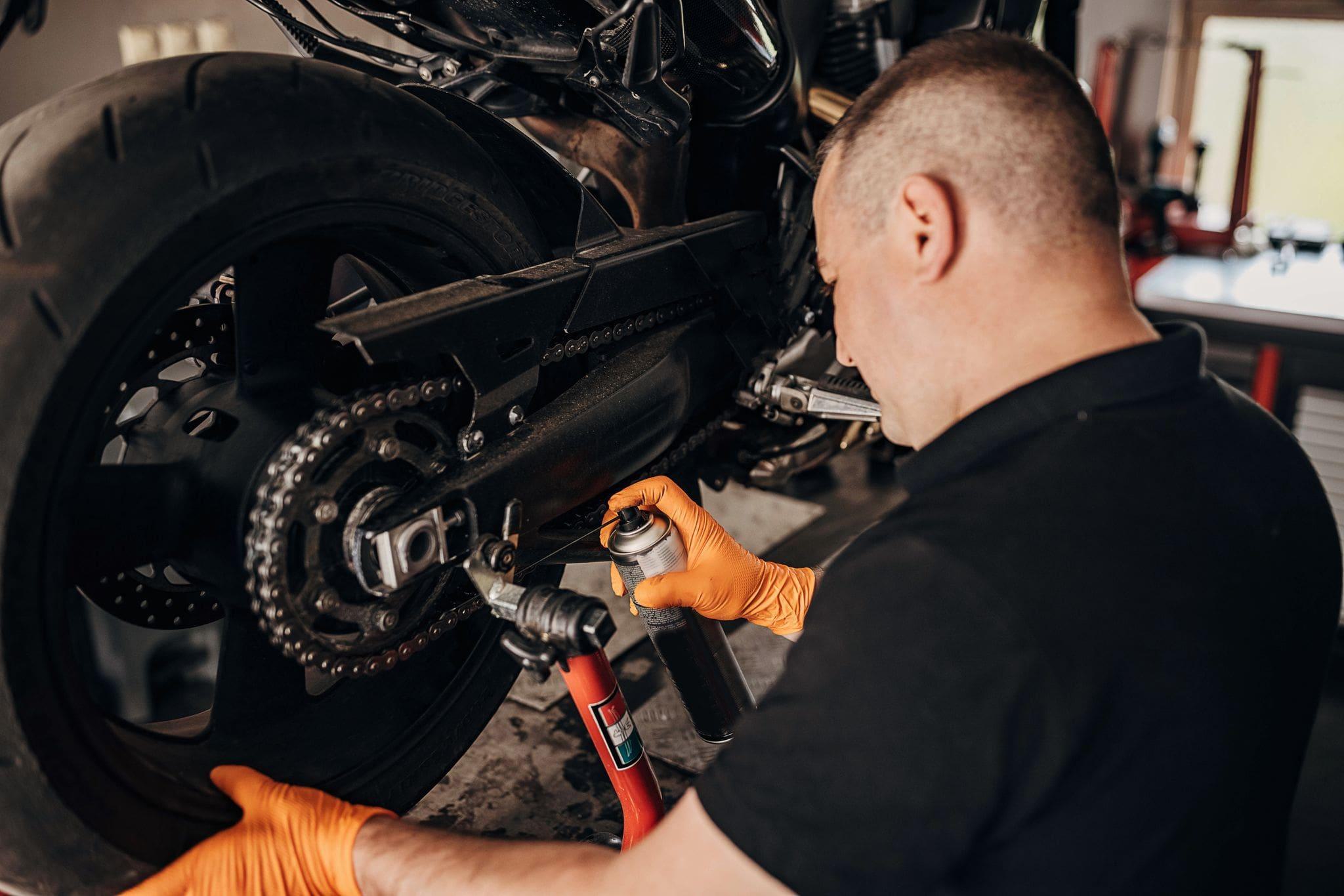 4.) Disconnect the battery
Allowing your battery to freeze or completely discharge can dramatically decrease its lifespan. If your garage gets cold in the winter, remove the battery, and connect it to a battery tender. This will maintain the battery's charge to ensure it's ready to use in the spring.
5.) Elevate the tires
When a motorcycle sits idle for several months, the tires eventually develop flat spots where they touch the ground. This happens because the tires gradually lose air pressure. These flat spots can become permanent and make the tires completely unusable.
If possible, elevate both tires using paddock stands. You can also get creative and place your bike on top of stacked-up two-by-fours. If neither of these is an option, consider slightly overinflating your tires and moving your bike from time to time, so the tires aren't in the same position for months on end.
6.) Cover your bike
Even if you're storing your motorcycle in your garage, it's still essential to cover it. Doing this will protect your bike's body from abrasive dirt and debris, as well as direct sunlight. Additionally, a breathable, waterproof cover will help prevent moisture and condensation from getting trapped underneath your bike and creating rust and corrosion. Stay away from plastic covers as they hold onto humidity.
Moreover, mice and other pests may hide inside exhaust pipes and make nests. Therefore, you should cover up your air intake and exhaust openings with plastic bags to prevent any furry surprises in the spring.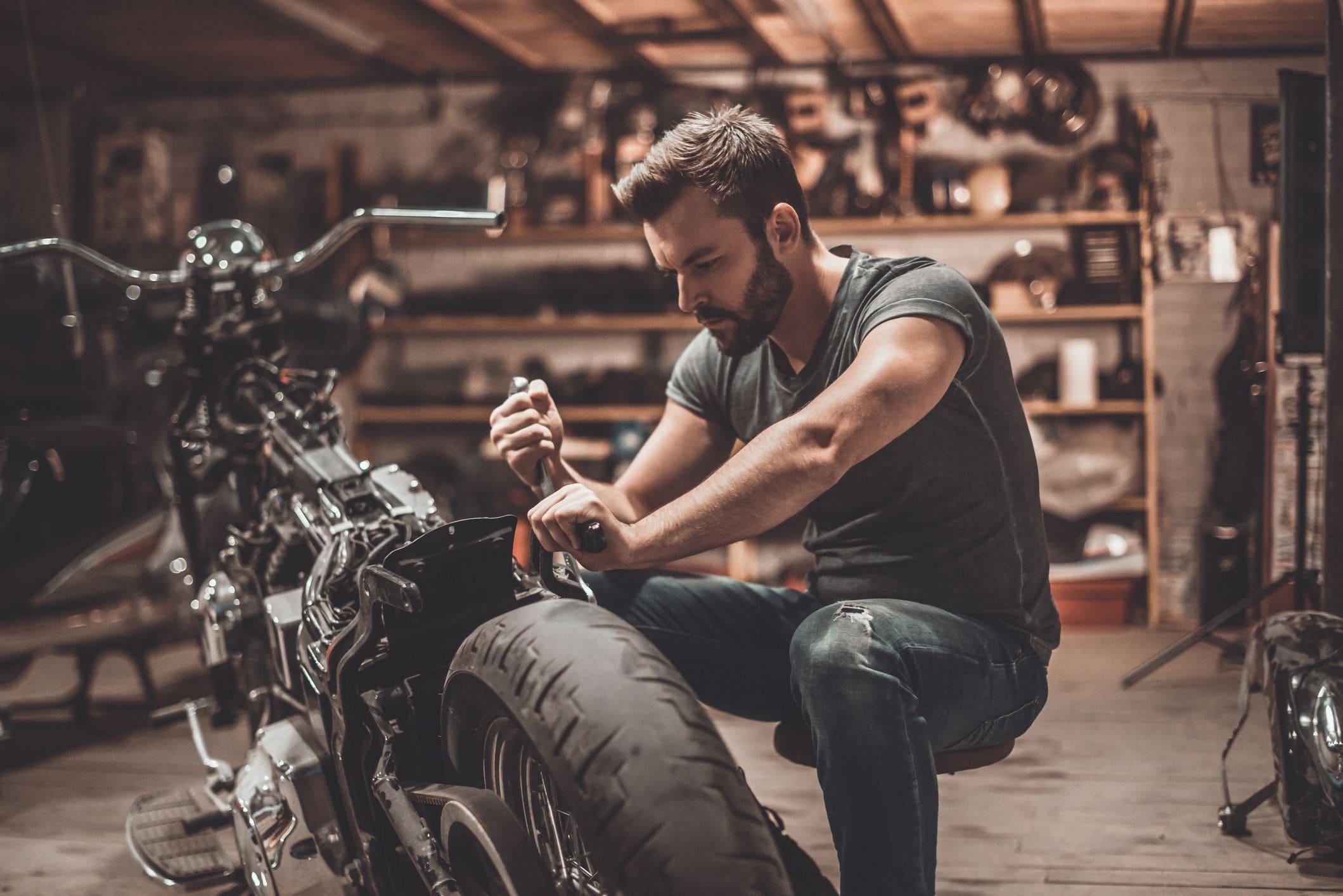 7.) Install security cameras around your garage
If you want to keep your motorcycle safe, your garage needs an extra layer of protection from burglars and thieves. For example, strategically placed security cameras are a great visual deterrent. Many models come equipped with motion-activated sirens and alarms to stop trespassers in their tracks. If a crime or theft does occur, the security cameras will record the entire incident so that the police can use the footage to help find the culprit.
Some security cameras have a live feed, alerting you in real-time when they detect any unusual activity. These alerts allow you to stay on top of any security breaches, no matter where you are.
8.) Upgrade your garage's access controls
If you don't already have one, consider upgrading to an automatic garage door opener with the latest security features to keep your motorcycle safe. At Creative Door Services™, we carry several Genie® openers with Intellicode®. This technology selects a new code from billions of combinations every time the door is opened, preventing thieves from using unauthorized remote devices to gain entry.
Many systems are compatible with Aladdin Connect®. You can monitor and operate your garage door from anywhere in the world and immediately notify law enforcement if a stranger opens it.
A sturdy garage door can go a long way in keeping your garage secure and your precious motorcycle safe. Creative Door Services™ carries several premium steel garage doors and a variety of classic steel doors by Wayne Dalton. Steel is a durable and tamper-resistant material that won't crack or warp.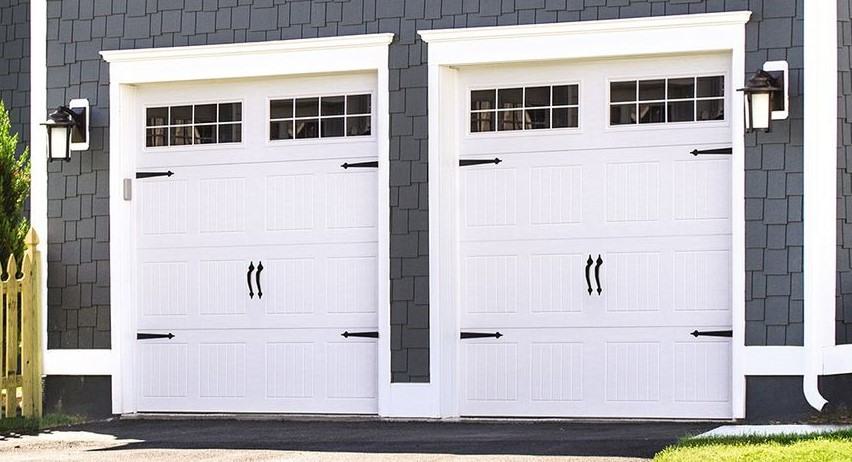 Garage Door Experts in Western Canada
If you want to improve the security of your garage, the experts at Creative Door Services™ can help. We carry a wide range of high-quality residential garage doors from top brands like Martin Door and Wayne Dalton. Additionally, we have many garage door accessories, including door openers and operators. Our team also provides comprehensive garage door installation, repair, and maintenance services.
For a free quote or to learn more, contact us today. We have locations in Kelowna, British Columbia; Vancouver, British Columbia; Calgary, Alberta; Edmonton, Alberta; Fort McMurray, Alberta; Regina, Saskatchewan; Saskatoon, Saskatchewan; and Winnipeg, Manitoba.