Bringing You Access Solutions and Controls for Industrial Doors!
When you invest in a new commercial door, it's not just about the door itself—it's also about the access controls and accessories that you select to customize it. Whether opting for a sectional door, rolling door, sheet door or security grille, commercial and industrial doors best serve your business when they're equipped with the latest safety and convenience features. Here's a guide to some of the commercial access solutions available to our customers across Canada that can help you get the most out of your door.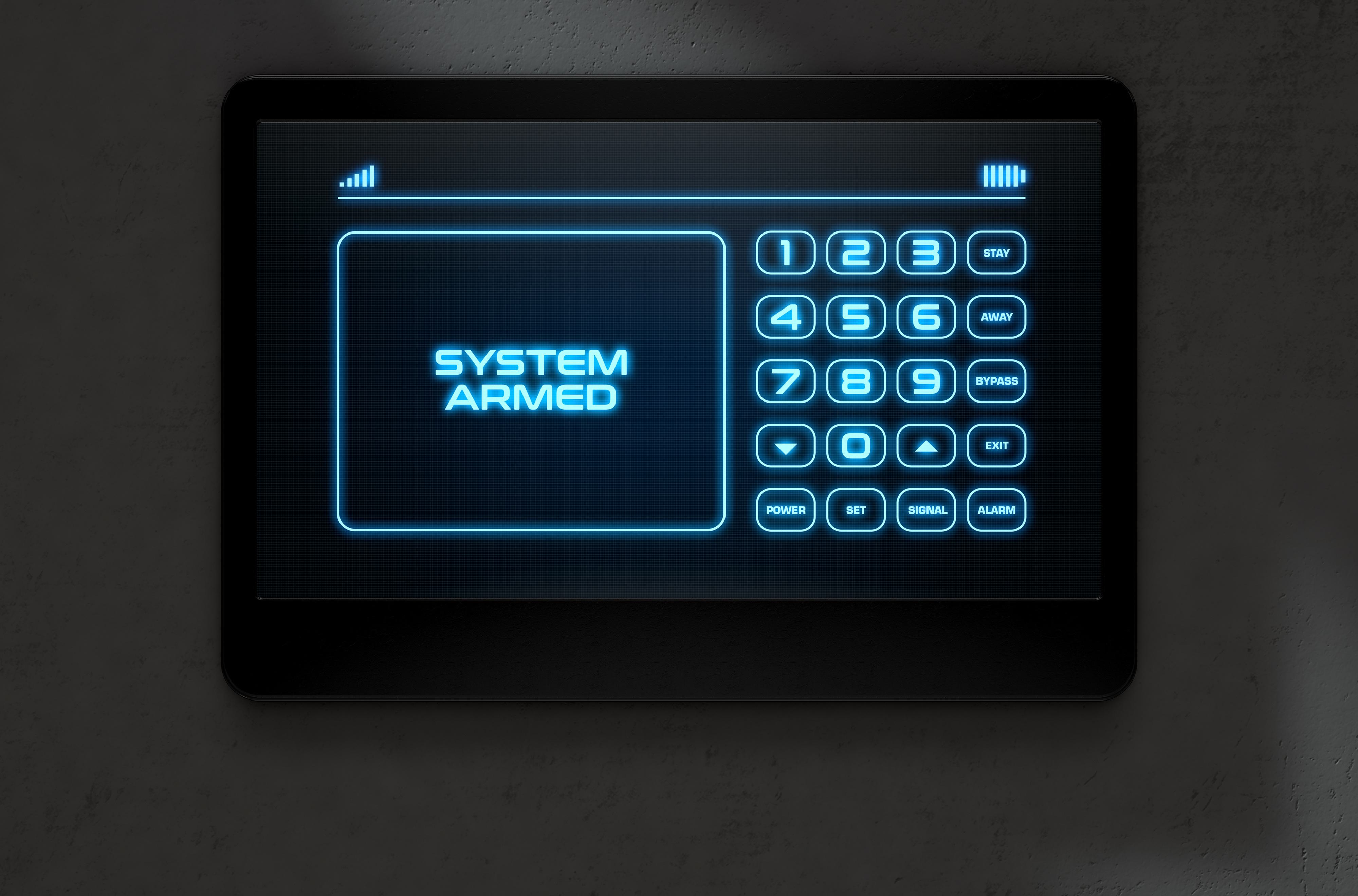 Commercial Access Controls
Access control systems provide enhanced security as well as greater ease of access to commercial and industrial spaces. They allow you to monitor incoming and outgoing traffic while also making it easier for authorized personnel to enter and exit. Here are a few types of access systems you can choose from:
Keypads. As one of the most popular entry systems for both residential garages and commercial doors, digital keypads allow you and your employees to access your facility without needing a key or scan card to open the overhead door. They're ideal for large, busy facilities like airports, warehouses, and parking lots.

Commercial door remotes. Just like your garage door at home, commercial door operators can also be programmed to open and close using a remote control. You won't need to get out of your vehicle to gain access to your facility.

Telephone entry. Telephone entry systems give you total control over whether visitors are given access to your building. They're perfect for ensuring the security of an office building, apartment complex, or commercial facility. If you're the proprietor of an apartment building, you can program a directory of tenant names into the phone system so visitors can contact residents directly.

Intercom systems. An intercom system is similar to a telephone entry system but it directly connects visitors to one point of access, such as a security guard, instead of a directory.
To have one of these commercial access systems installed on your garage door, request a service call from one of our certified technicians.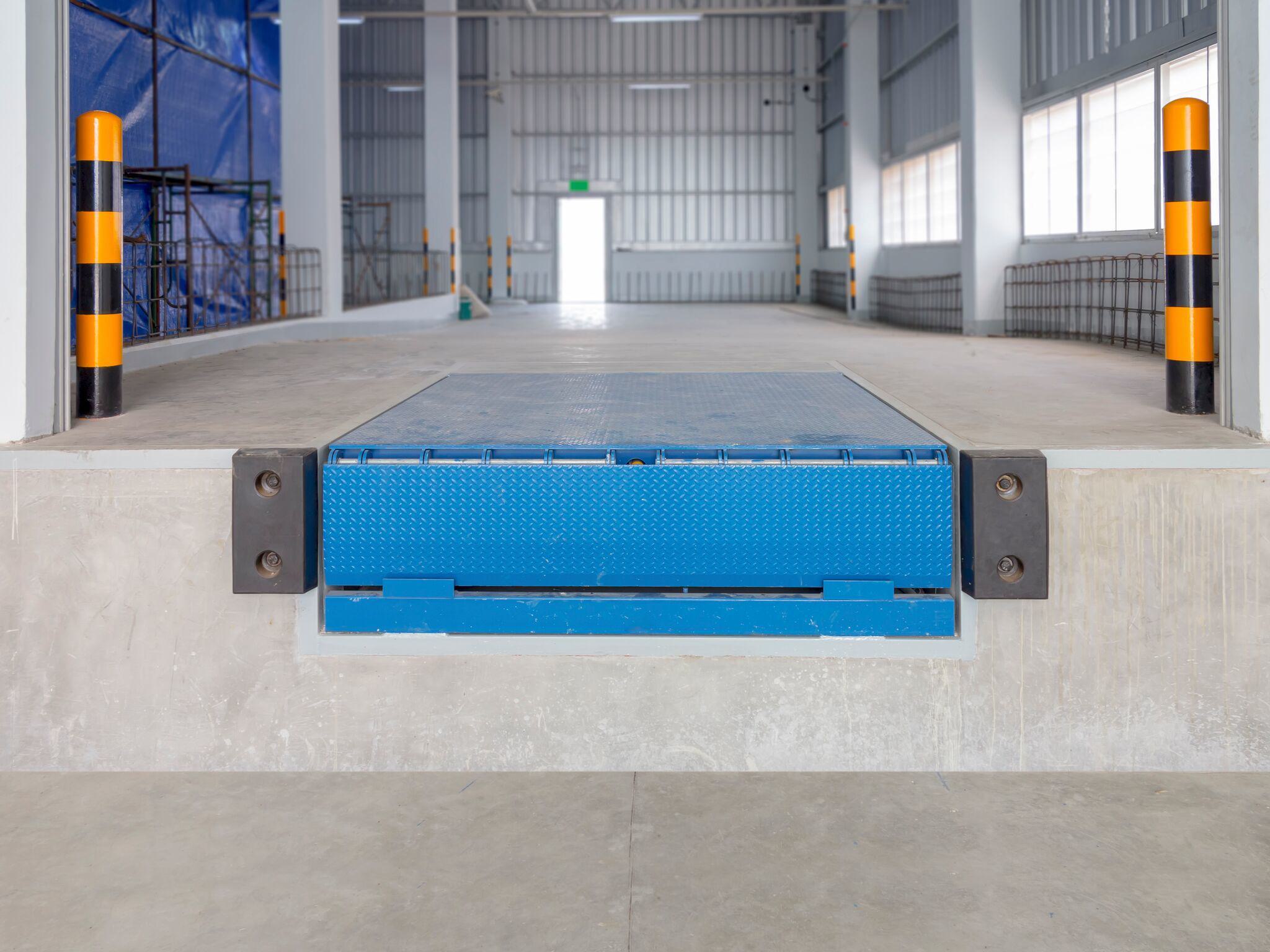 Warehouse and Dock Equipment
In addition to commercial access controls, we also sell equipment from leading brands like Blue Giant and Pentalift that's specifically designed to meet the security and accessibility needs of warehouses and loading docks. Here are a few types of warehouse and dock equipment that can help improve the security and accessibility of your commercial and industrial doors:
Dock seals. Dock seals are foam pads that are installed around the edges of a commercial door and create a seal when a trailer backs into the door. They help prevent building and vehicle damage, increase the security of your facility, conserve energy by preventing heating and air conditioning from escaping, and thwart dust, rain, snow, insects, and rodents from getting inside.

Dock shelters. Often seen in airports, dockyards, and warehouses, dock shelters are enclosures that form a seal between the loading dock and the vehicle. In addition to improving the security and energy efficiency of the facility, dock shelters make loading and unloading much easier. They can be fitted to all kinds of commercial openings and equipped with customizable features to help you get the job done quickly.

Dock levellers. Dock levellers bridge the difference in height and distance between your warehouse floor and a docked vehicle. They're designed to facilitate the safe and efficient loading and unloading of goods and can be customized to meet the needs of your facility.

Dock bumpers. Loading dock bumpers help protect your building and transportation equipment from costly damage by providing a buffer between the vehicle and the dock. Made out of resilient materials like reinforced rubber, bumpers are designed to absorb the impact of a hit by a vehicle.

Traffic lights. Installing traffic lights can increase the safety of your loading dock area by controlling incoming and outgoing traffic and communicating messages about the status of operations to your team.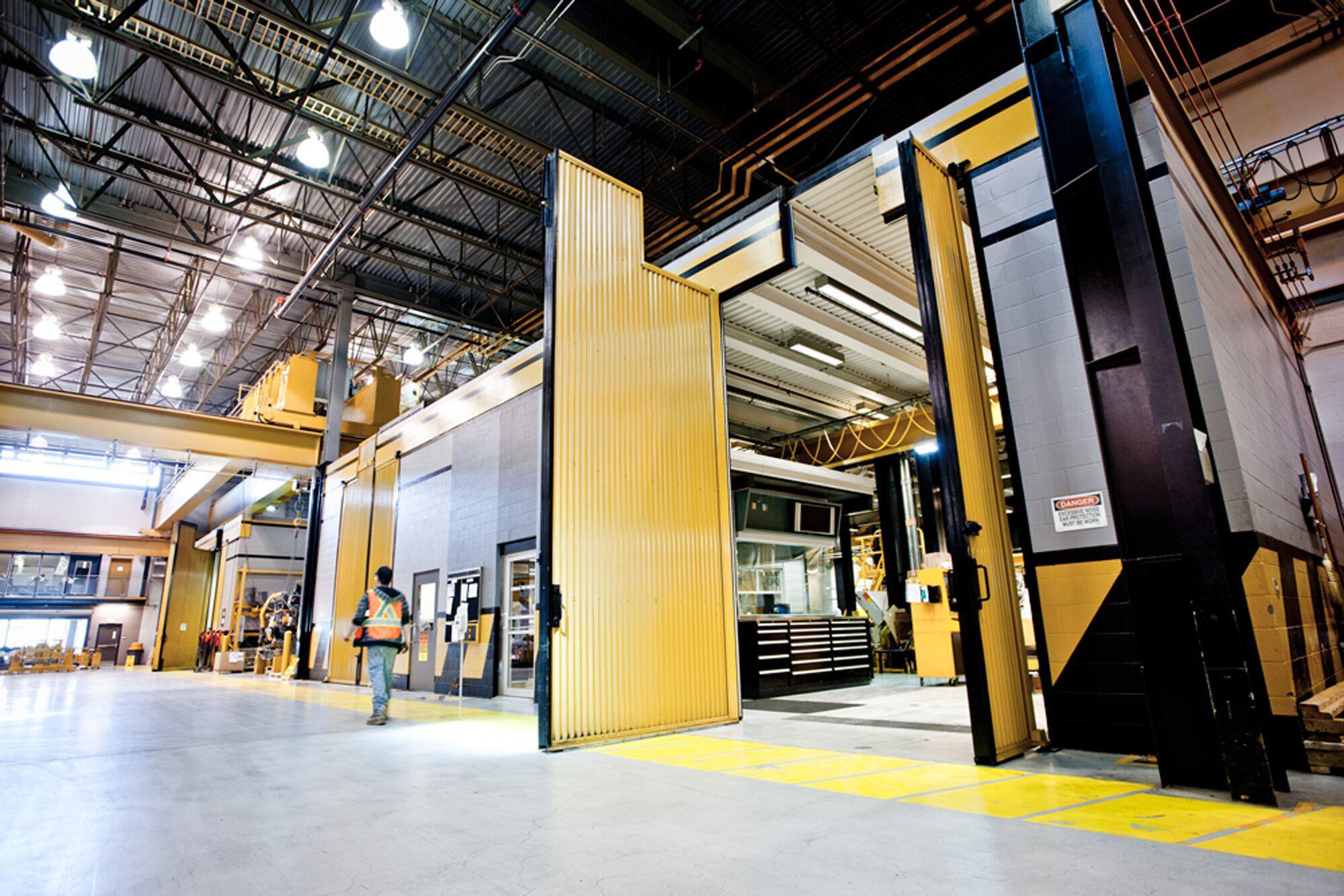 Other door accessories with commercial and industrial applications
In addition to commercial access controls and warehouse equipment, we offer an array of accessories for commercial and industrial doors.
We also sell commercial gates, which can be installed around the premises of your facility to provide even more secure access.

What's more, some of our cutting-edge commercial gate operators, like the FAAC J275, can be automatically opened through either electronic commands (card keys, remote controls, etc.) or timed commands (using an hourly programmer) for maximum safety and convenience.
Creative Door Services: Canada's Leaders in Commercial Doors and Access Solutions
At Creative Door, we specialize in entry, access, and security solutions. From residential garages and industrial doors to security systems, openers and gates, our team of trained and certified garage door professionals sells, installs, and repairs it all. To learn more about our extensive catalogue of commercial door access solutions and related products and services, contact us today or get in touch with one of our eight branches across Western Canada.