Automatic Glass Pedestrian Doors: Troubleshooting, Service, And Repairs
Automated pedestrian doors enable smooth bi-directional traffic for your business or facility. Motion sensors allow for hygienic, accessible, hands-free operation. If you've chosen glass for your pedestrian doors, you benefit from the modern esthetic and the ability to showcase an attractive shopfront presentation or a clean, contemporary commercial office to people in the street.
To keep your property attractive and maintain a smooth traffic flow, you should be aware of potential issues and know when to call for repairs or maintenance. Here's an overview of common problems that could pop up, plus some troubleshooting tips for your automated glass pedestrian doors.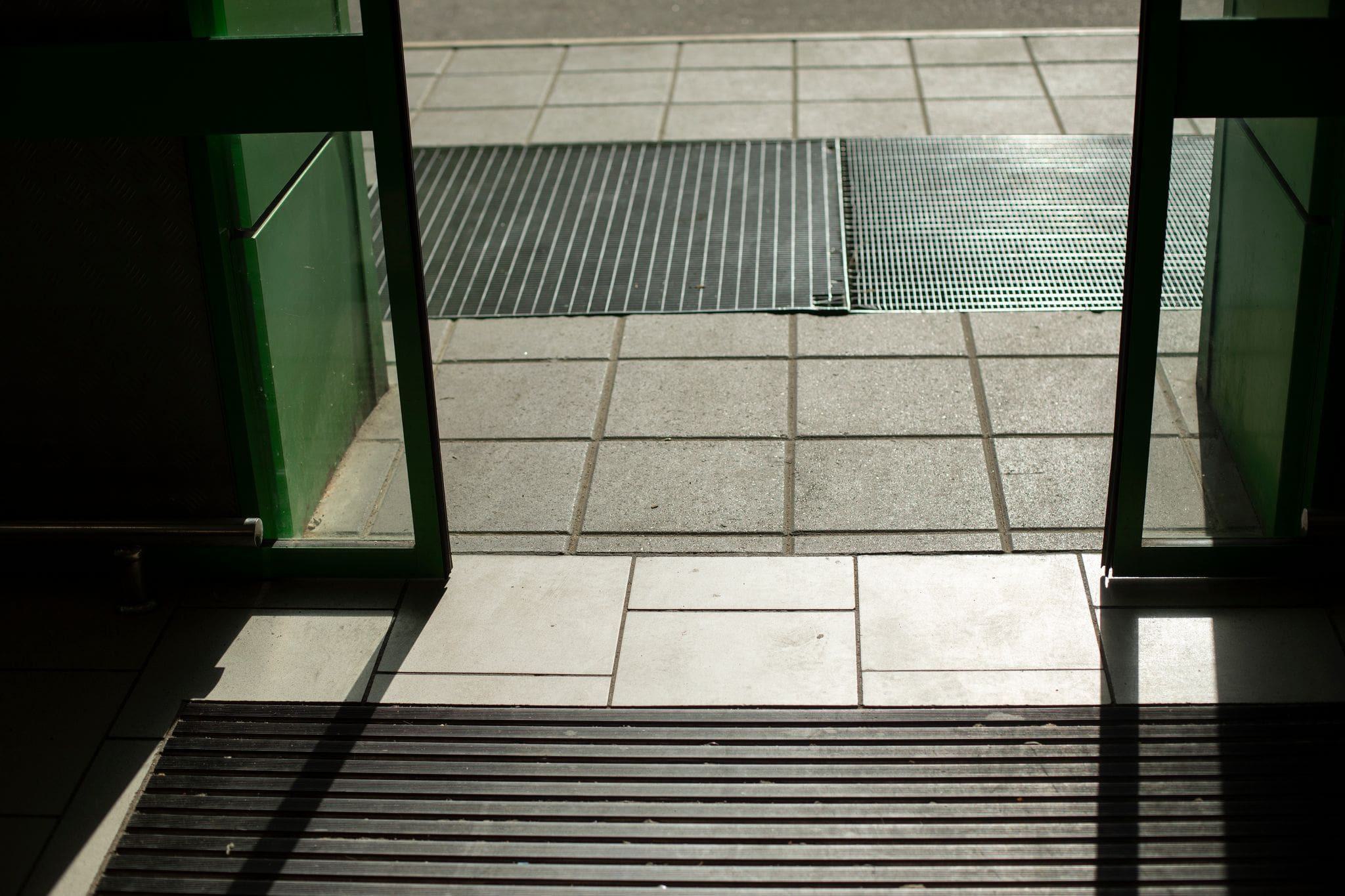 Common Concerns with Automatic Glass Pedestrian Doors
Malfunctioning pedestrian doors can cost your company money. Inhibited traffic flow can result in lost revenue, and poorly operating doors can contribute to higher energy costs. Keep an eye out for these issues:
Noise and vibration. Automated doors may produce excessive noise or vibration during operation, requiring adjustments or lubrication. Guide rails may have wear and tear, or debris may be impeding the smooth movement of the doors. If you hear grinding or screeching noises, take quick action to have the problem investigated.
Sensor issues. Sometimes, automated doors can be overactive, which can be disruptive and cause needless loss of climate-controlled air. If you've ruled out the presence of wind or large objects activating the sensor, call in an expert to take a look. The recalibration process is a quick fix for the professionals.
Roller misalignment. You should have the lower guide and wheels on your glass pedestrian doors replaced every five years. Even if they don't yet need replacement, a misalignment could cause the door to slip from its track. A professional can make the necessary adjustments to keep the rollers in place and moving smoothly.
Misshapen metal tracks. The lower tracks and the overhead hanger are made of metal. An impact or overuse can cause a piece of that metal to bend in a way that impedes the smooth opening and closing of the doors. It's often a simple matter of bending the metal into the necessary shape. For your safety, this type of repair requires the work of a professional.
Electrical issues. If your automated doors aren't responding, you may have problems with your electrical system. Whether it's a localized issue or a large-scale power outage, it's wise to have backup systems in place, such as a generator or backup battery. If you're not sure how the manual override works on your automated pedestrian doors, talk to your supplier.
Being prepared for inevitable issues with your automated glass pedestrian doors makes good business sense. Investing in a planned maintenance program can help prevent unnecessary disruptions.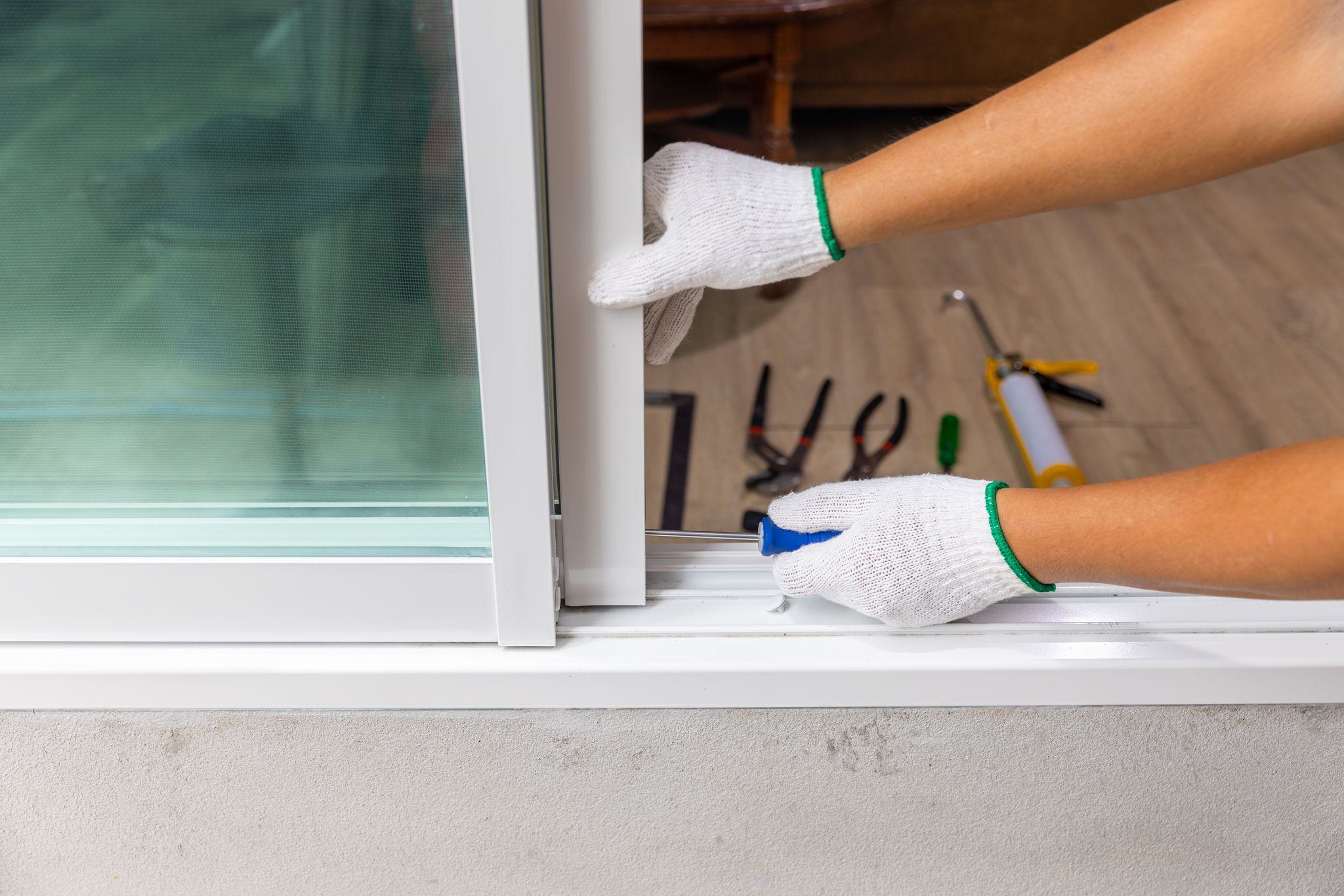 Make These Checks Before Calling A Professional
Although DIY isn't recommended for repairing your automated glass pedestrian doors, there are some troubleshooting steps you can take before calling in the experts.
Ensure the power is on and the doors are unlocked. It may seem obvious, but it's easy for someone to hit the wrong button without knowing it.
Use manual force to check whether there might be some physical obstruction in the mechanism. If some debris is impeding smooth movement, it may only require a quick cleaning with a vacuum or brush.
Restart the door's power system. Turn the power off, wait about ten seconds, and then restart.
Clear obstructions from the sensors. Look for large objects that may activate the doors, but also clean the camera eye. For your safety, perform this step with the power off.
Dealing with small issues promptly can help you avoid larger problems.
Is It Time to Replace Your Pedestrian Doors?
Have your glass pedestrian doors sustained significant damage? Have you noticed an increase in calls for repair service? It may be time to consider replacing your commercial pedestrian doors. Upgrading your doors can improve your space's energy efficiency, provide stronger protection against pests, and improve security. That all adds up to an excellent investment.
If you're considering an upgrade, don't cut corners with DIY or having untrained custodial staff take care of it. Consider these reasons to have your pedestrian doors professionally installed.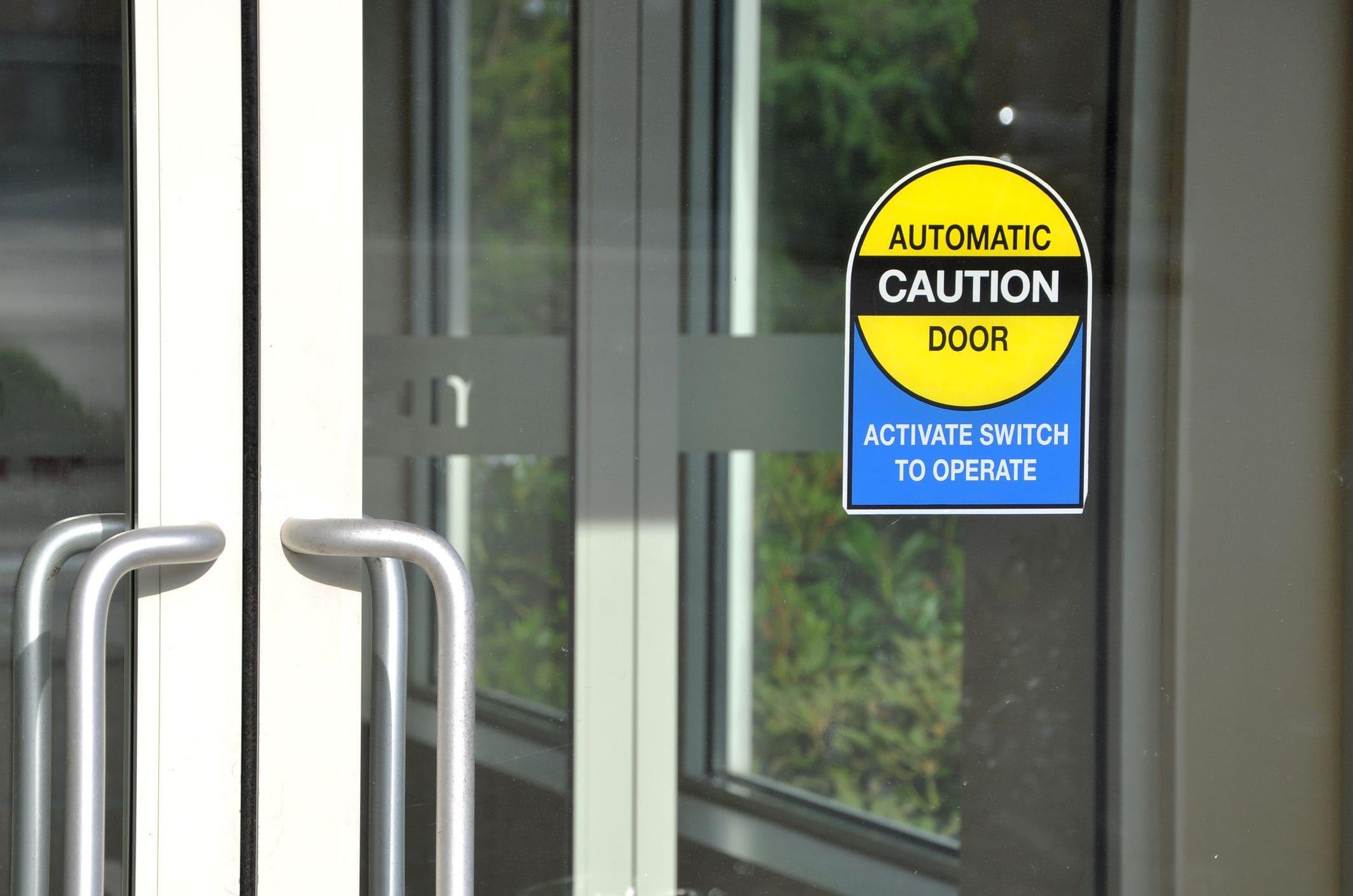 Pedestrian Door Maintenance and Repairs in British Columbia, Alberta, Saskatchewan, And Manitoba
The expert team at Creative Door Services™ has the know-how, equipment, and inventory to keep your automatic glass pedestrian doors fully operational and your business traffic flowing smoothly. From regular maintenance to emergency repairs and new pedestrian door installations, you can count on us for all your needs.
Contact us today to schedule a service call or request a free quote. We have locations in Kelowna, British Columbia; Vancouver, British Columbia; Calgary, Alberta; Edmonton, Alberta; Fort McMurray, Alberta; Regina, Saskatchewan; Saskatoon, Saskatchewan; and Winnipeg, Manitoba.