A Buyer's Guide to Commercial Swing Gates
A commercial swing gate makes a great addition to any business. On top of increased security, an automated swing gate also allows your staff and customers to have quick, convenient access to your business.
Here are a few things to consider when choosing a swinging driveway gate for your commercial property.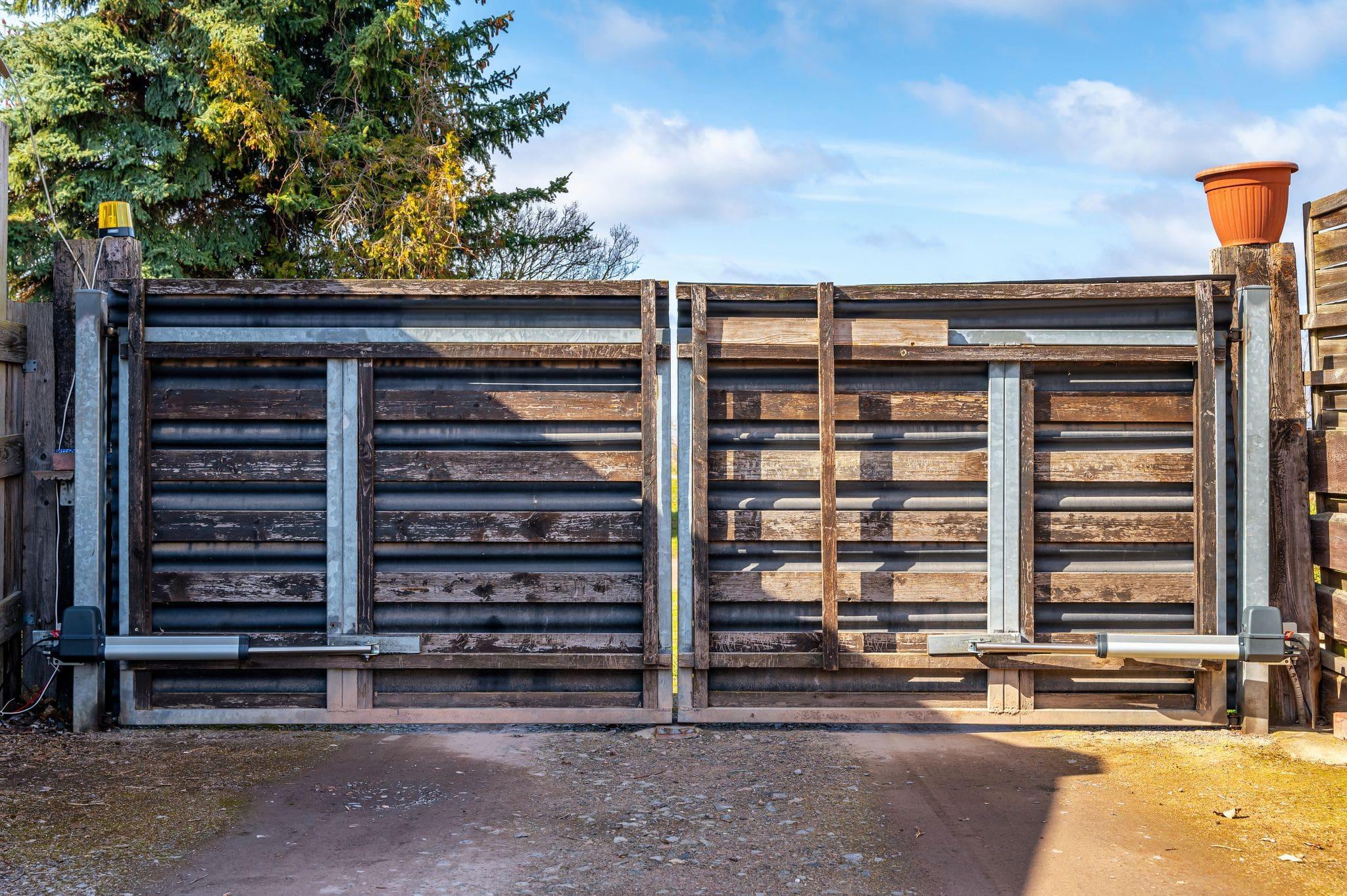 Material
If privacy and security are your top priorities, an aluminum or steel gate is the way to go. Aluminum gates are durable, require little maintenance, and resist corrosion. But one drawback of aluminum is that it can dent more easily than steel. Steel is heavier than aluminum but more resistant to impact. For more visual appeal, a wrought-iron gate combines style and durability.
Opening size
Single swinging gates can typically accommodate openings up to 16 feet wide. You can also opt for a double swinging gate with hinges on each side of the entrance space. Both gates swing open simultaneously and can create an entrance space up to 32 feet wide. This option is ideal for commercial operations that accommodate large vehicles like semitrailers. Keep in mind that double gates require two operators.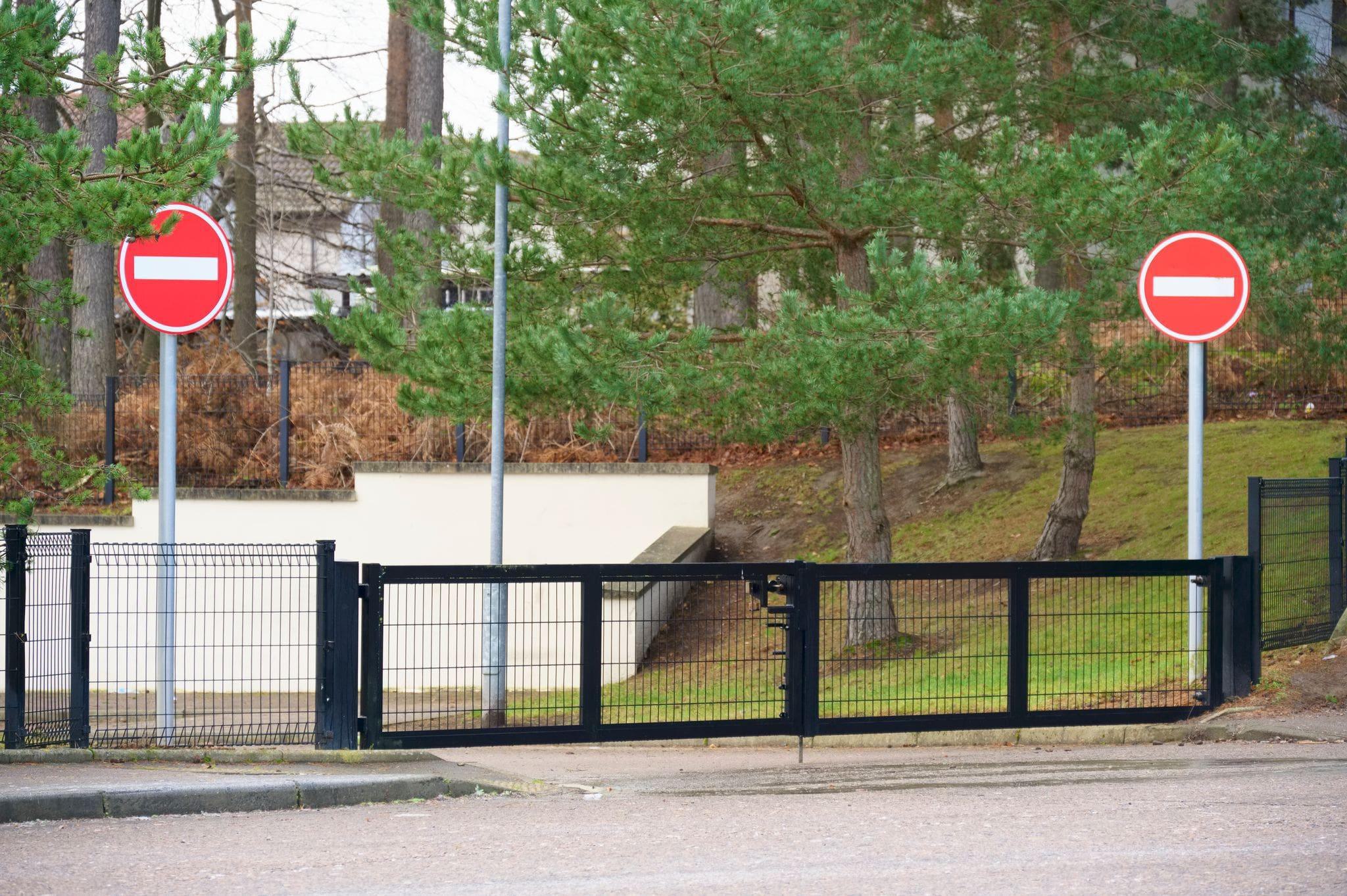 Operator
Commercial and institutional operations like factories, airports, and detention facilities require specialized operators to move long, heavy gates with high duty cycles. The HySecurity SwingSmart DC-20 handles gates up to 20 feet wide and 1,300 pounds. The CSW-24U by LiftMaster can run more than a million cycles in the most demanding elements. Keep in mind that these gate operators require a concrete pad as a mounting base.
Access control
Controlling gate access helps reduce crime, prevent unauthorized visitors, streamline operations, and monitor who enters and exits the property. Creative Door Services™ carries a variety of access control solutions, including keypads, fobs, Bluetooth readers, intercoms, and more. Solutions like mobile apps, PIN codes, virtual keys, Apple Watch, or even voice commands with Siri or Alexa can give staff and visitors easy access.
You can have even more control and monitoring capabilities. Some access control systems can link up with your smartphone or computer, so you can remotely unlock or activate your gate from anywhere in the world.
At Creative Door Services™, we understand that every commercial property is different. Our customized gate solutions accommodate your business's unique functionality requirements and space limitations. Our team will visit your business to discuss your operations, assess your property's constraints, and customize a solution that meets your needs.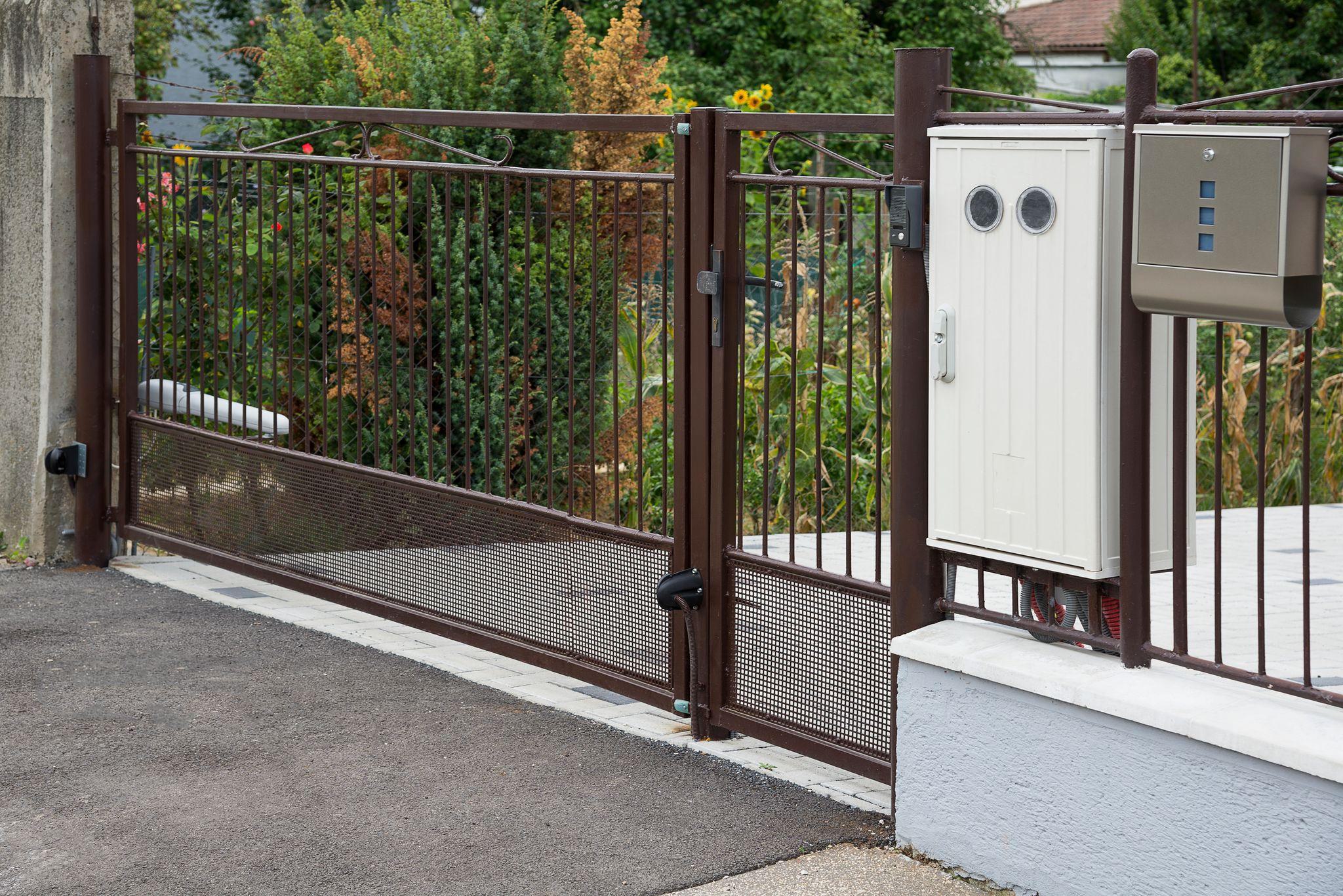 Additional Benefits of Swing Gates
Swinging gates are generally less expensive than sliding gates because they have fewer moving parts. Fewer components mean fewer pieces to malfunction and lower risk of breakdown, which can save you money on downtime and future repair costs.
Swing gates are suited to sloped entrances because you can adjust the bottom clearance. They're also a good choice if you live in an area with heavy snowfall because they don't have tracks that would be susceptible to snow, ice, and debris accumulations.
In addition, swing gates are quieter and generally open faster than slide gates. Your staff and visitors have a better experience, and your operation runs more efficiently.
Comprehensive Planned Maintenance Program
Once you have your gate installed, keeping it in good working order is a big responsibility. Regular maintenance can be the difference between a secure property and a break-in or worse. Creative Door ServicesTM offers a planned maintenance program that can help you catch minor problems before they turn into major issues.
When you register for planned maintenance, our expert technicians will periodically come to your business and inspect your gate system to ensure it works properly. Our technicians will check the electrical connections, examine all the mechanical parts and hardware for signs of damage, test and adjust the gate's torque, ensure the manual release, obstacle detection and auto-reverse functions are operating correctly, and so much more.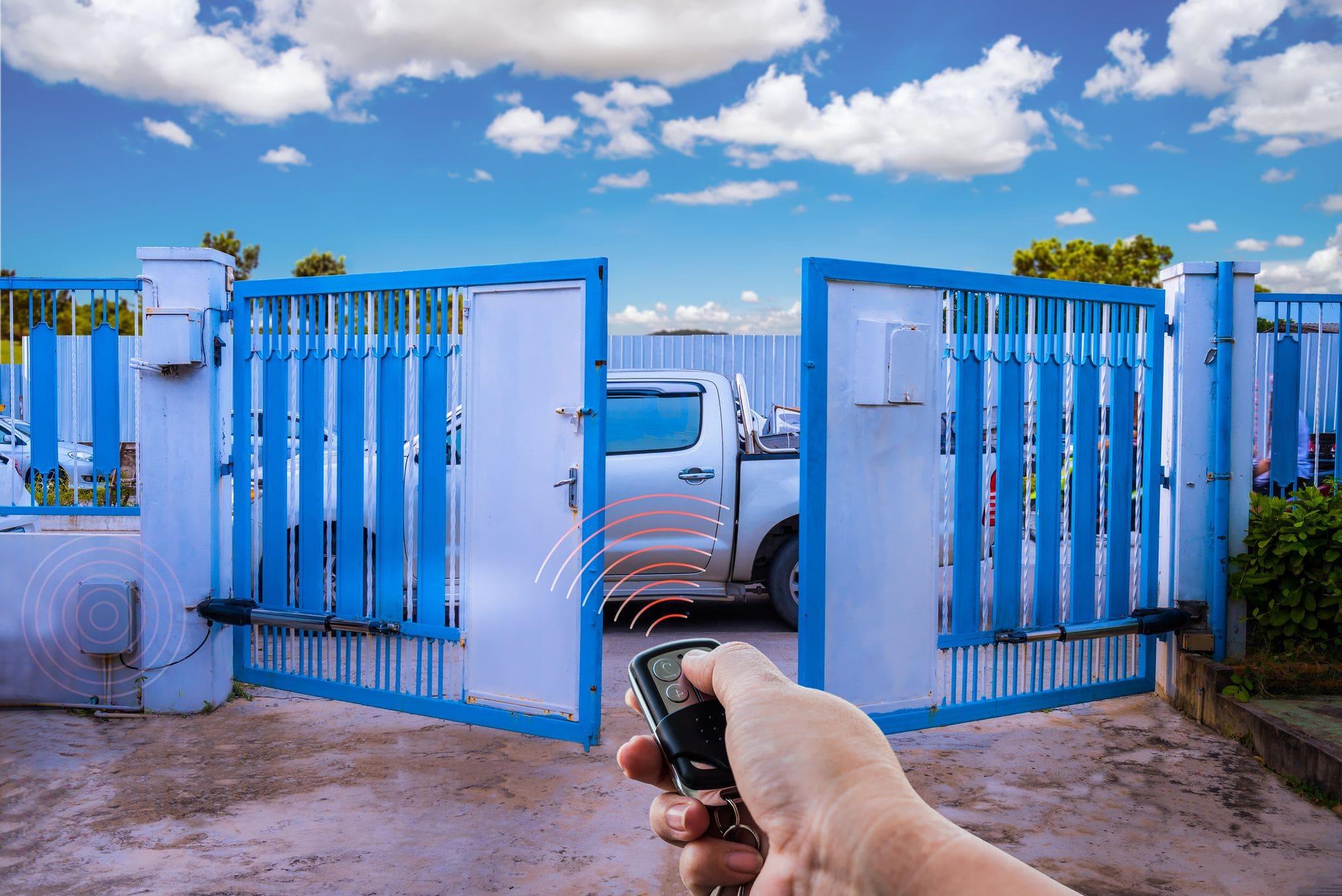 Commercial Swing Gates for Every Business
Creative Door Services™ understands that your residential or commercial gate must operate as intended and provide the right level of protection for your property. That's why we proudly carry a wide range of gates from top industry manufacturers to ensure you get a durable, reliable product for both your home or business, or both. We also offer comprehensive installation and repair services.
The expert team at Creative Door Services™ can tell you about the different models of gates and help you select the perfect one for your needs. You can find us in Kelowna, British Columbia; Vancouver, British Columbia; Calgary, Alberta; Edmonton, Alberta; Fort McMurray, Alberta; Regina, Saskatchewan; Saskatoon, Saskatchewan; and Winnipeg, Manitoba. To learn more about our products and ask for a free quote, contact us today.