Garage Door Pulley System Maintenance, Repair, And Replacement Parts
Your garage doors are critical to your home's safety and security. Because they're so heavy, typical openers function on a system of pulleys to control the weight as it's raised and lowered. One worn or broken pulley can cause big problems for your garage door. To help you know when to call for help, here's a guide to your garage door's pulleys.
How Do The Pulleys Work?
A pulley is a mechanism that enables a heavy weight to be lifted with minimal force. If your garage doors have an extension spring opener, it'll have four pulleys. Two are attached to the springs at each end of the horizontal track. The other two are stationary and mounted on the horizontal track in front of the radius track.
The pulleys in your garage door mechanism hold the cables connecting the door to the extension springs. The springs stretch as the garage door is lowered, and then serve as a counterweight when the heavy door is lifted. For you, that means you don't have to manually lift your heavy garage door, and you don't have to worry about it crushing you or your car as it lowers.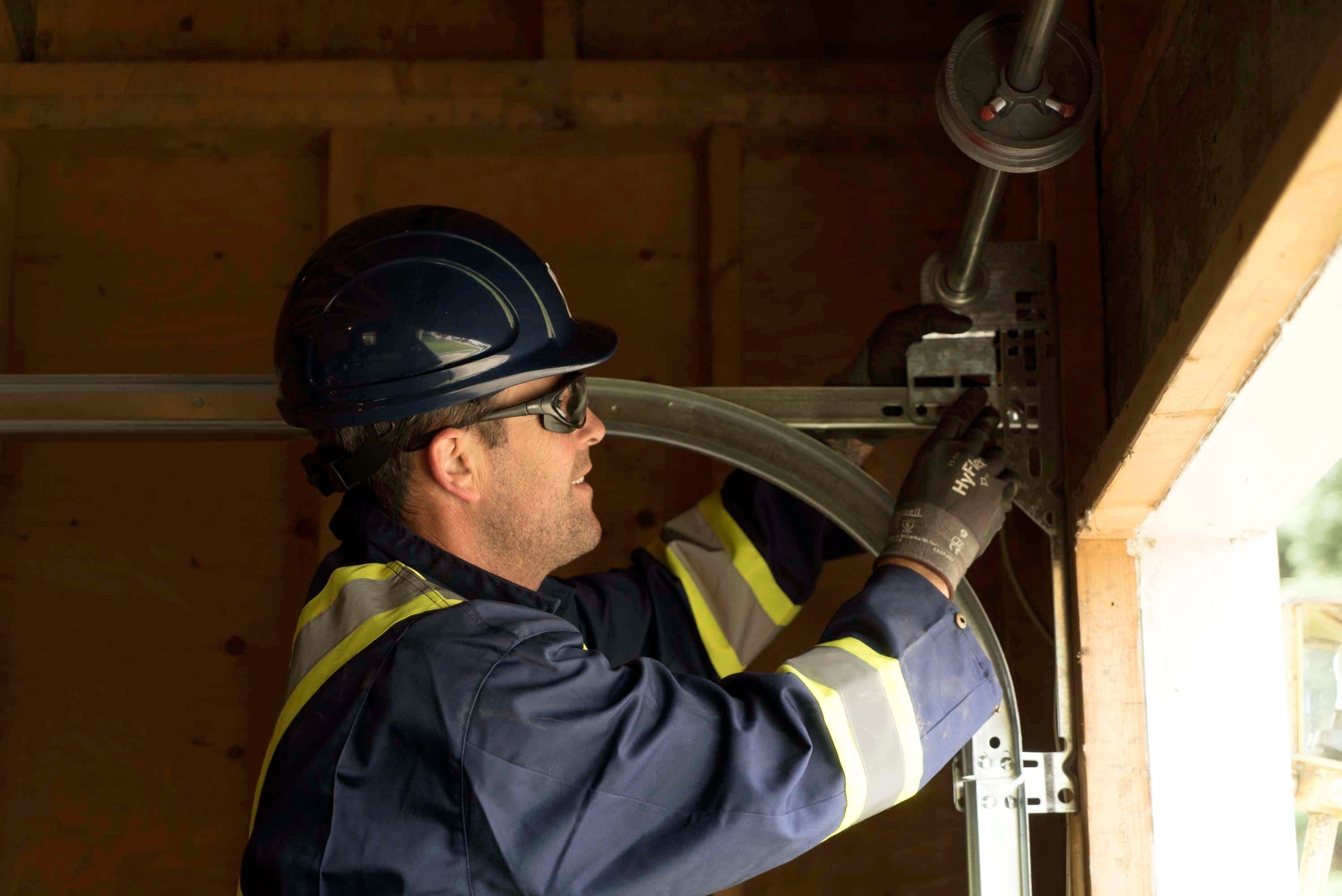 How Does a Garage Door Pulley Malfunction?
When your garage door pulleys are working well, they keep your door opening and closing smoothly and quietly. Because your opening system relies on four pulleys positioned to enable even movement, problems with the pulleys can cause a shift in the balance of your garage door, which in turn can lead to more significant issues.
If your garage door is noisier than usual, appears uneven, or doesn't operate as smoothly as it should, take quick action to address the issue. Unless you know the mechanism well, it's best to leave the work to a professional who knows the system, is aware of the safety risks, and knows the necessary precautions to take.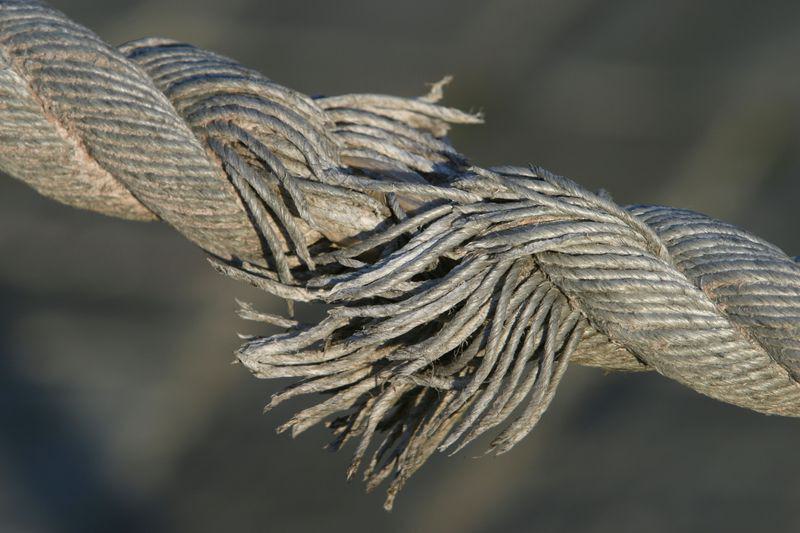 Do Your Garage Door Pulleys Need Replacing?
Whether you need to replace a pulley or just a simple component, acting quickly can help you avoid the need for more extensive repairs on your garage door mechanism. Keep an eye out for these signs that your garage door pulleys need service:
Your garage door opens unevenly. If your door is opening and closing on a slant, a pulley on one side may be malfunctioning.
The cable is frayed or the pulley edge is cut. If you continue to use your garage door despite these minor signs of problems, the pulley components may become extremely worn and could potentially snap.

The pulley no longer sits evenly on its bracket. With repeated use, the pulley's bearings can cause wear on the centre of the pulley, causing it to shift out of place.
The garage door shakes while opening or closing. Your pulleys may look fine, but if your door rattles while operating, that may be an indication that the bearings in one or more of the pulleys need replacing.
You hear noises when the door is moving. If your garage door makes screeching or grinding sounds while it's operating, you need to have it looked at by a professional. The pulleys may be to blame, but any of the components may be at fault.
If your garage door needs some TLC, the Creative Door Services™ team can help. Our experts are trained and equipped to repair your door safely and effectively. We have a vast inventory of replacement parts garage door parts and accessories on hand, so there's a good chance you won't have long to wait to get that door back in peak condition.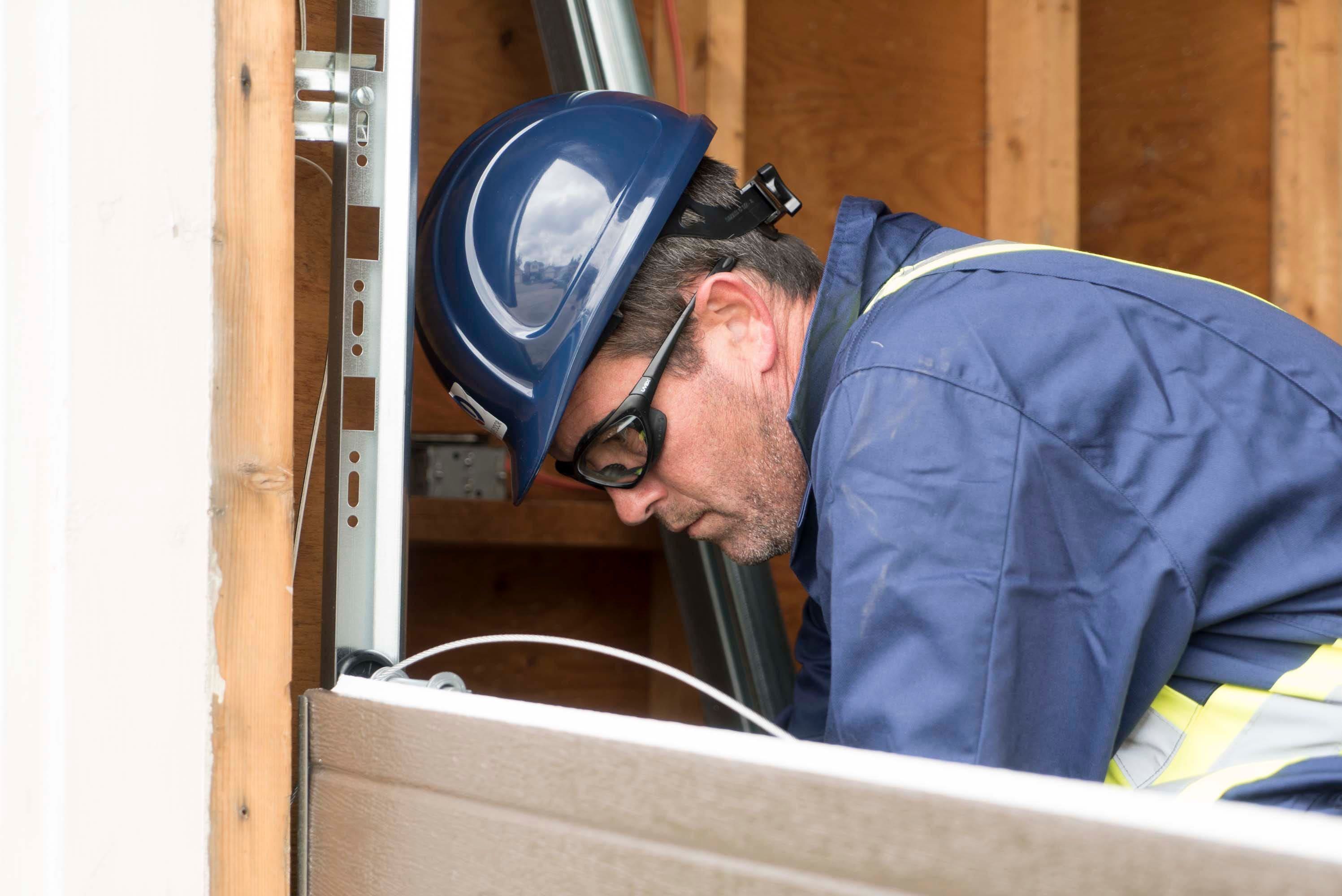 Consistently Smooth Garage Door Operation Through Planned Maintenance
You can keep your garage doors working when you need them and prolong their functionality by investing in the residential planned maintenance program from Creative Door Services™. When you sign up for the plan, a technician will visit your home periodically at your convenience to inspect your garage door and all its components, perform basic tune-up tasks, and advise you of any significant issues that need attention.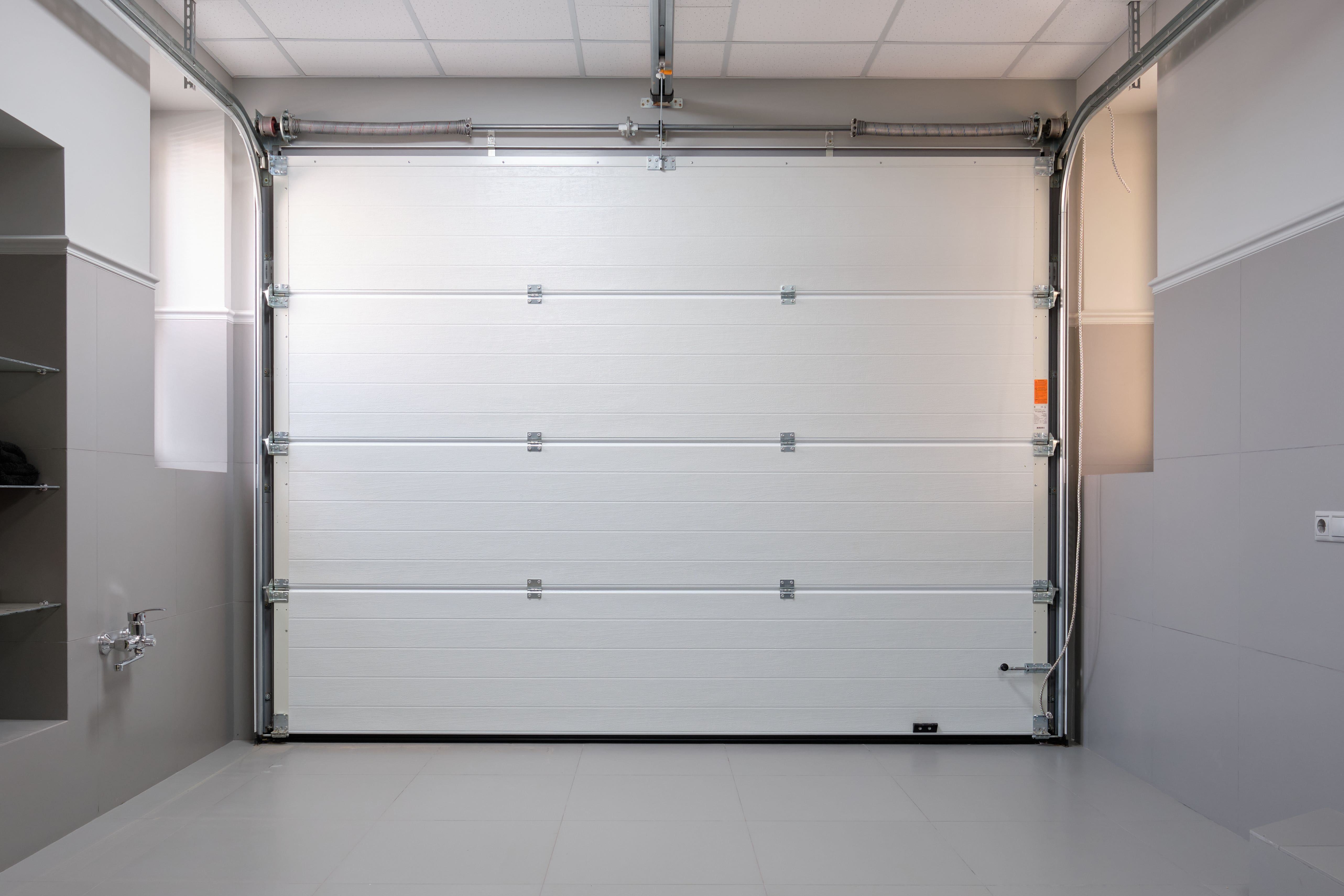 Residential Garage Door Repairs Across Western Canada
From garage door installation to maintenance and repairs, you can rely on the experts at Creative Door Services™ for service that's second to none. We can handle repairs and upgrades to your existing garage doors, including simple garage door openers and secure access control solutions. When you're ready for a replacement, we have an extensive selection of residential garage doors for you to choose from.
Contact us today to schedule a service call. We have eight locations across Western Canada, including Kelowna, British Columbia; Vancouver, British Columbia; Calgary, Alberta; Edmonton, Alberta; Fort McMurray, Alberta; Regina, Saskatchewan; Saskatoon, Saskatchewan; and Winnipeg, Manitoba.