Garage Door Repairs: 5 Common Accidents That Cause Damage
There are various ways your garage door can get damaged, like severe weather or an attempted break-in. But the most common way garage doors get broken is human error. Garage door damage hurts your home's curb appeal, poses a potential safety risk, and leaves your door susceptible to further damage. Here are five of the most common blunders and how to avoid them.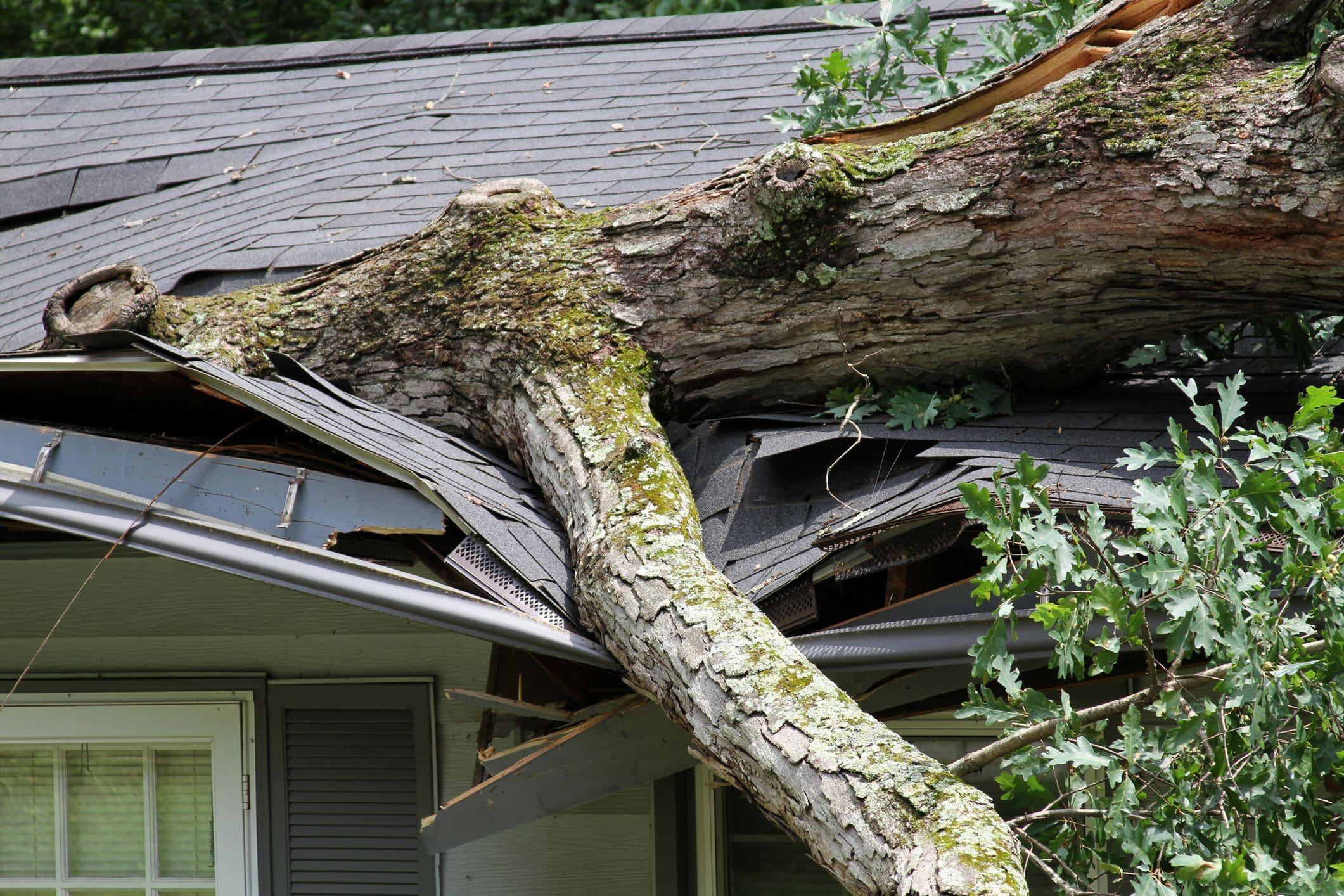 1.) Felling a tree into the door
Attempting to remove a tree on your property can result in disastrous consequences. A tree falling into your garage door can cause irreparable damage. It's best to hire a professional arborist to handle all tree removals. It's also important to keep an eye on leaning or cracked trees on your property and have them removed before they unexpectedly fall into your home in heavy winds.

2.) Backing up into the door
Driving or backing into the garage door is more common than you think. It often happens if you're in a rush and forget to let the door open fully before backing up. Accidentally hitting the gas pedal instead of the brake when entering the garage is also a common mistake. Running into your garage door can severely dent the panels or knock the door off its tracks. To prevent this mishap, take your time and always wait for the door to open completely before shifting into drive.

3.) Installing a basketball hoop or hockey net near the door
Although installing a basketball hoop over your garage door may seem like a great idea, it's nearly impossible to prevent the ball – and even the players – from hitting your garage door. Over time, the impacts can lead to scuffs, dents, and broken glass. A freestanding basketball hoop on a pole at the side of the driveway is a better solution. The same goes for a hockey net or putting mat.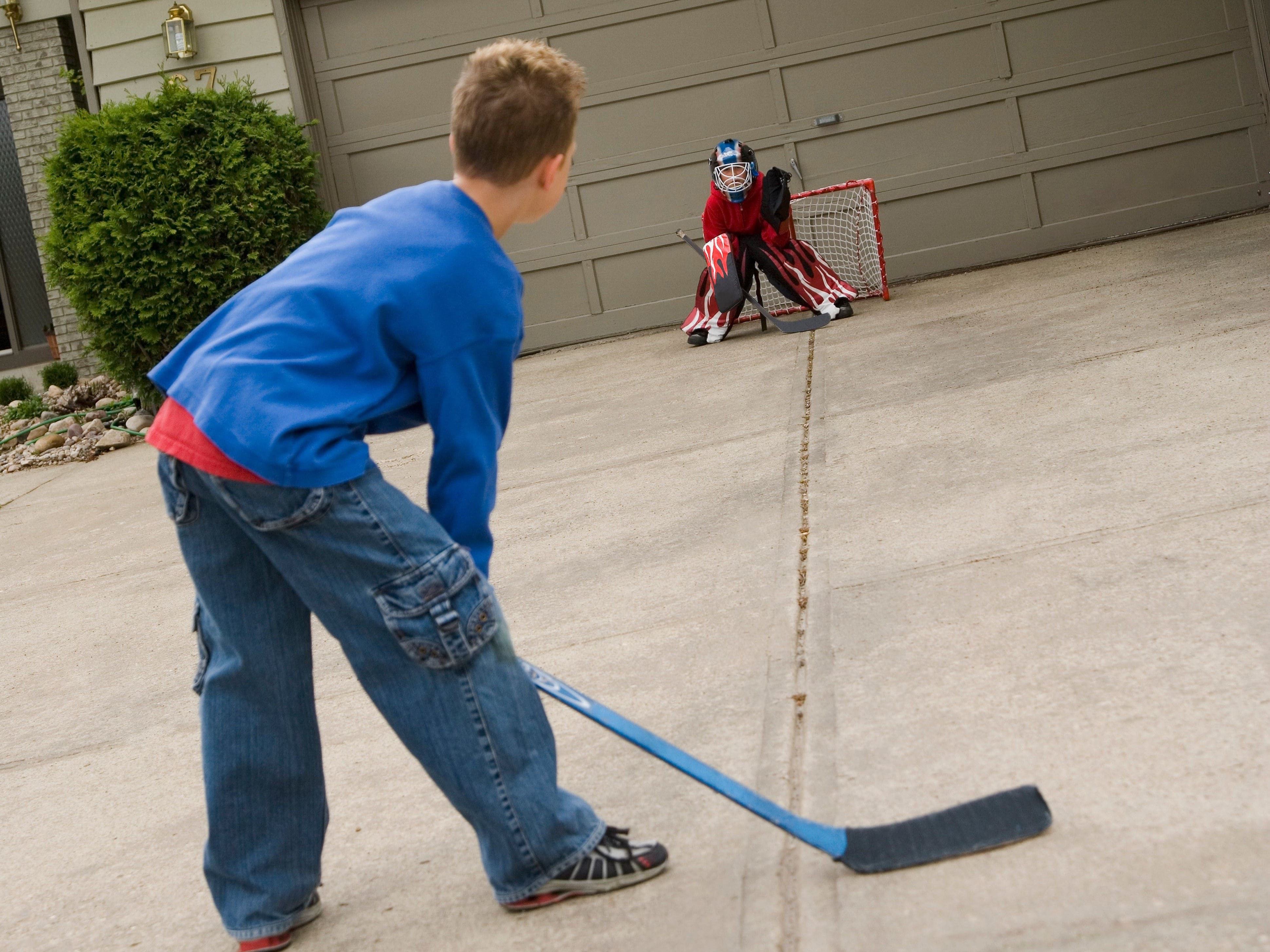 4.) Leaning large objects on the door
Many people use their garages to store all sorts of large items. It may seem obvious, but leaning things like ladders, tools, and sports equipment too close to your garage door can become an obstacle. They may make your door open or close unexpectedly, causing accidents. When storing things in your garage, keep them tidily stored against walls, on shelves, or in bins. Ensure you have adequate room for your car to come in and out of the garage without issue.
5.) Neglecting regular maintenance
Another big reason garage doors get damaged is neglect. Ignoring minor issues can lead to much more serious and costly problems. That's why it's important to invest in regular maintenance. An annual inspection, like the planned maintenance program from Creative Door Services™, can help preserve the health of your garage door, keep it functional for longer, and ensure it lasts as long as possible.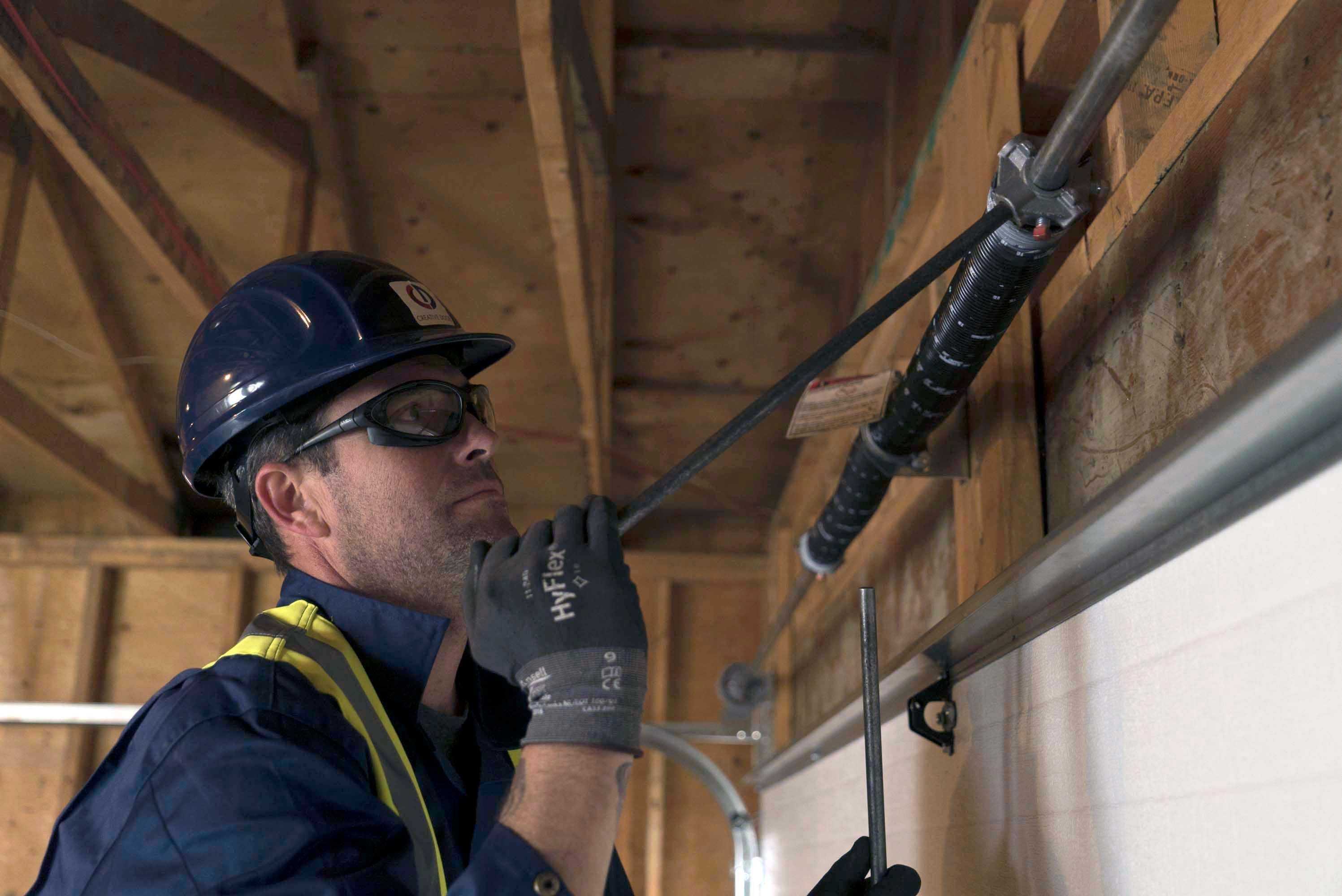 What to Do If You Damage Your Garage Door
If you accidentally damage your garage door, don't try to fix it yourself, even if you think you know how. It's best to leave the repair to a professional. If you don't have the right tools and sufficient know-how, you could damage your property or even break your limbs if something were to go wrong.
Garage door experts can replace broken springs, sensors, tracks, hinges, and rollers. They can improve functionality and repair cosmetic damage like dents, dings and scratches. They also know when it's fine to replace an individual panel or two instead of replacing the whole door.
The only time you might need a total replacement is when you have significant functional or cosmetic damage. For example, warping and cracking are sure signs you should replace the entire door. The age of the door should also factor into your overall decision. If your door is over 15 years old, it's a good idea to get a new one. From a cost perspective, replacing two or more damaged sections may be about the same as replacing an entire door.
Huge Selection of Residential Garage Doors
Creative Door Services™ carries a wide range of high-quality garage doors from top brands like Wayne Dalton. We also have a large selection of garage door accessories, including door openers and operators. Our team offers unparalleled service and can help you find the perfect solution for your home.
We have eight locations from which we're happy to serve you. You can find us in Kelowna, British Columbia; Vancouver, British Columbia; Calgary, Alberta; Edmonton, Alberta; Fort McMurray, Alberta; Regina, Saskatchewan; Saskatoon, Saskatchewan; and Winnipeg, Manitoba. Contact us today to request a free quote or schedule a repair.