Stuck Inside Your Garage? Here's What To Do
Have you ever found yourself trapped inside your garage by a door that refuses to open? A power outage, door opener malfunction, or faulty wall panel could be the cause. The good news is you don't have to panic. Before sending out an SOS message to your neighbours, try disengaging the electric garage door opener and opening the door manually. The process is simple but requires some attention to safety precautions. Here's what to do.
The Dangers of Manual Garage Door Operation
It's easy to forget how heavy that garage door is when you're used to seeing it open and close at its usual controlled speed. If you need to shift your garage door into manual mode, don't forget that massive door is subject to gravity. Beyond opening the door efficiently, your garage door operator keeps it in place when open. It also has sensors to stop the door's movement if it senses the presence of people, animals, or items the door could injure or damage.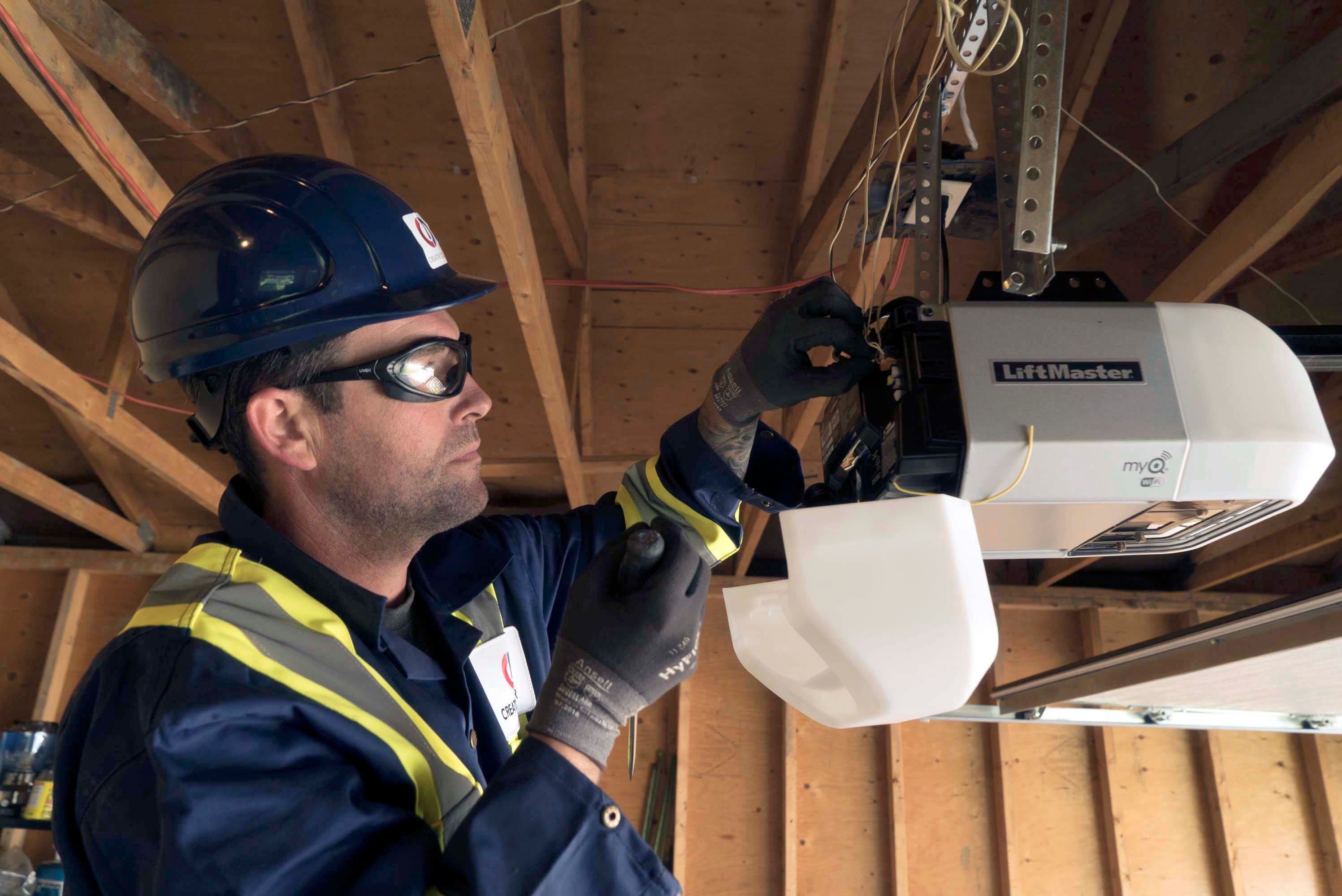 The Safe Way to Open Your Garage Door Manually
The door should be fully closed before you attempt to open it manually. Before beginning the process, remember that the door is extremely heavy and may lower forcefully and suddenly while in manual mode. Be careful where you stand and keep children and pets safely out of harm's way.
Follow these steps to open your garage door manually:
Before trying to lift the door, first disconnect the power from your garage door opener. If the opener starts to work again as you attempt manual operation, the force of its operation could result in injury.

Pull the emergency cord to detach the trolley from the rail attachment. The emergency cord is typically a rope with a handle, usually red in colour. This action disconnects the garage door opener from the door so you can operate it in manual mode.


Lift the garage door until it's completely open. Check carefully that it stays in this position when you let go. Be careful not to stand directly under the door as you do so.

A person of average strength should have no trouble lifting the garage door with its handles if its springs are properly balanced. Don't try to force it if it doesn't open easily — other, more significant, mechanical problems may be contributing to the breakdown. Likewise, balanced springs will enable the garage door to stay in the open position. If your door doesn't lift with ease or stay in place, call an expert for help.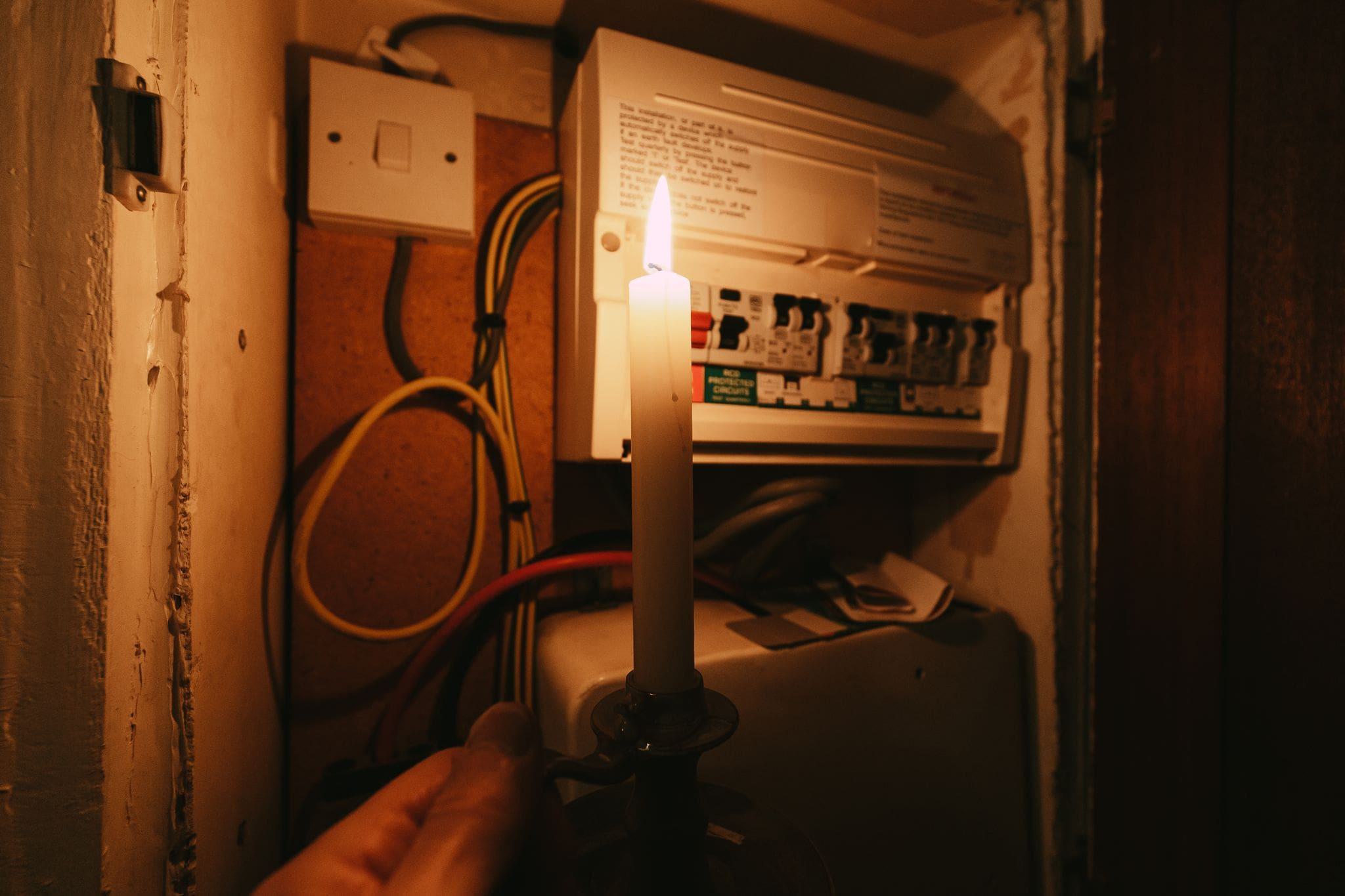 Safe And Secure Manual Closure
If your garage door malfunction is due to a power outage, it's advisable to leave the garage door opener disconnected until after the power comes back. But, once you're safely out of your garage, you'll want to close that door and secure it so the garage isn't exposed to the weather, pests, or opportunistic thieves.
When you lower the garage door, ensure it goes down evenly until it completely touches the floor. With the electric door opener disconnected from its power source, the automatic lock won't engage to prevent unauthorized entry. Use the manual lock bar to secure the door. Just remember to disengage the manual lock bar before attempting to open the garage door electrically — the powerful motor could force the manual lock and damage the door.
Preventing A Repeat Occurrence
Getting locked inside your garage isn't something you want to deal with more than once. If the culprit is a power outage, consider investing in a backup electrical source. However, if you've observed repeated issues with the way your garage door functions, it's time to call in the experts to uncover what might need repairing.
Another invaluable safety precaution is to invest in a residential planned maintenance program, whereby a professional comes at regular intervals to perform standard checks on your garage doors and carry out routine maintenance tasks. They'll plan their visits at your convenience and in line with the manufacturer's recommended maintenance timelines. With planned maintenance, you can avoid surprise breakdowns and prolong the life of your garage doors.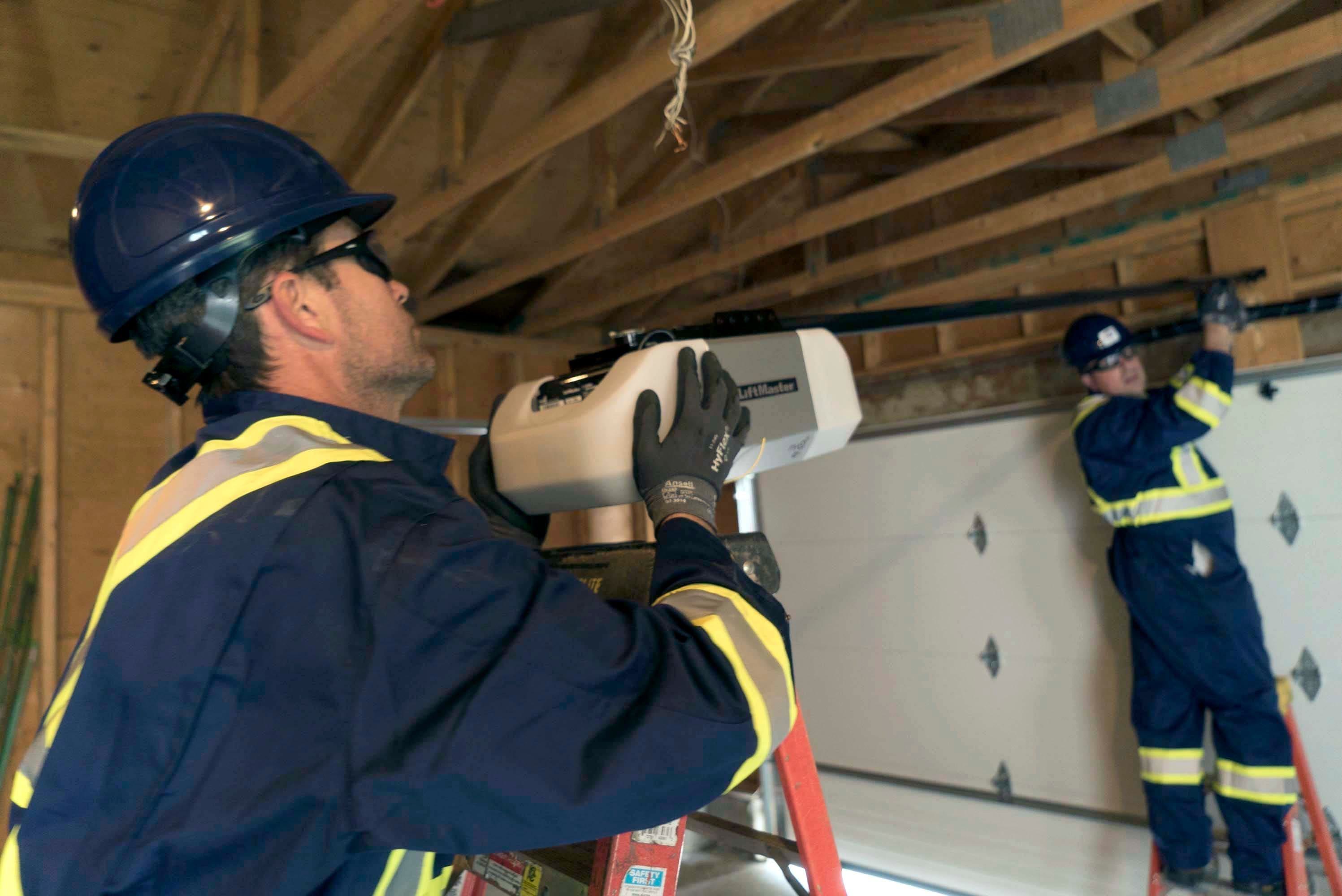 Garage Door Repairs and Maintenance In British Columbia, Alberta, Saskatchewan, And Manitoba
Before your garage doors imprison you in your own home, call on the Creative Door Services™ for inspection and servicing. We serve commercial and residential customers throughout Western Canada, and no job is too big or too small for our seasoned experts. In addition to our friendly, knowledgeable service, we have a massive inventory of replacement parts to provide swift repairs.
Contact us today to schedule a service call from our garage door experts in Kelowna, British Columbia; Vancouver, British Columbia; Calgary, Alberta; Edmonton, Alberta; Fort McMurray, Alberta; Regina, Saskatchewan; Saskatoon, Saskatchewan; and Winnipeg, Manitoba.