We serve the greater Fort McMurray and Wood Buffalo municipality and are the preferred distributor for the Northwest Territories.
Service for repairs and preventative is timely and reports come back quick. Office staff is friendly and informative.
Always a great experience! Staff are friendly and knowledgeable, prices are great, parts returns are easy. Couldn't ask for more out of a business! Thanks Damian and team :)

Creative Doors is one of our suppliers for industrial doors. They respond to my emails right away and send a quote in a timely manner. They also have experienced technicians who are very good at installing the new doors. Very professional company

We had our home garage door replaced today and I couldn't be happier with the quality and customer service. From the initial consultation with Damian, to Laura's behind the scenes coordination to Sandy and Ryan's installation…it was an absolute pleasure dealing with Creative Door. Thank you Creative Door Team!

Bay 101, 210 Macalpine Crescent
Fort McMurray, Alberta, T9H 4A6
Canada
Main: (587) 815 0958
Fax: (780) 791 9356
Office Hours
Monday to Friday: 8 AM to 5 PM December 22 Noon-5 PM: CLOSED December 25: CLOSED December 26: CLOSED January 1: CLOSED
Creative Door of Fort McMurray
At Creative Door Fort McMurray, we don't compromise on the efficiency or reliability of our products and services. We know that a malfunctioning garage door or commercial door can shut down an entire operation, so you can rely on our team of CDI-certified technicians to keep things running smoothly. Serving the greater Fort McMurray and Wood Buffalo municipality area, Creative Door is the Northwest Territories' preferred distributor of all residential and commercial garage doors. AMA members save 15% on regular-priced garage doors, parts, and door repairs.
WE CAN HANDLE IT ALL, BIG OR SMALL
We specialize in complex and larger-than-life installations, including the world's largest rubber doors, and we have provided access solutions for corporations like Syncrude Canada, Suncor, Shell Canada, and Imperial Oil. Our diverse assortment of commercial door systems, dock equipment, gates, shutters, and grilles are sure to meet every need and requirement of your commercial and industrial space. To manage the harsh weather conditions in Fort McMurray, especially the unforgiving winters, we install, maintain, and repair fabric and rubber roll-up commercial doors. Along with our wide selection of garage doors and commercial doors, gates, and operators, we also offer planned maintenance programs to help you get the most out of your doors. Contact our team of experts to set up service appointments so that we can ensure your commercial door is always functioning at its best. Never worry about your industrial garage door breaking down at an unexpected time and leave all the trouble to us.
25 YEARS OF EXCEPTIONAL SERVICE
Once your garage door is on the declining path, there are only a couple of options available: repair or replace. Luckily, our Fort McMurry team is capable of handling both. We've been providing exceptional garage door service to the residents of Fort McMurray for nearly a quarter of a century, and our product catalogue continues to expand. Carrying renowned brands like Wayne Dalton, Richards-Wilcox, and Martin Door, our product catalogue includes garage doors, openers, gates, openers, parts, accessories, and much more. We have something for everyone's tastes, be it modern, traditional, contemporary, or simply unique. Not sure what will look best on your home? Upload an image of your home into our design centre and experiment with various styles to see what tickles your fancy. Once you're happy with your decision, leave all the work to our team and we'll install your garage door for you.
GIVE YOUR HOME A MAKEOVER
Don't need a new garage door? Improve the look of your current door by adding windows, accessories, and hardware to elevate the look. Your garage door affects your curb appeal, so why not make a memorable first impression with a stunning garage door that's certain to make heads turn? Our savvy technicians are equally adept at fixing your existing garage door as they are at installing a new system. If your springs break, or if you need a panel replaced, count on our team to provide you with the best garage door services in Fort McMurray.
WE NEVER DISAPPOINT
At Creative Door, we guarantee customer satisfaction and high-quality service and maintenance on every garage door and system that we install. If you need a custom garage door or commercial door, we have plenty of experience designing and building systems for a variety of industries. Request a quote or service today and get ready to be impressed.

Creative Door Fort McMurray is proud to a BBB accredited company with a rating of A+.
PAYMENT METHODS ACCEPTED
Creative Door Services of Fort McMurray accepts Visa, Mastercard, debit card, and certified cheque. Please note that cash is not accepted at this location.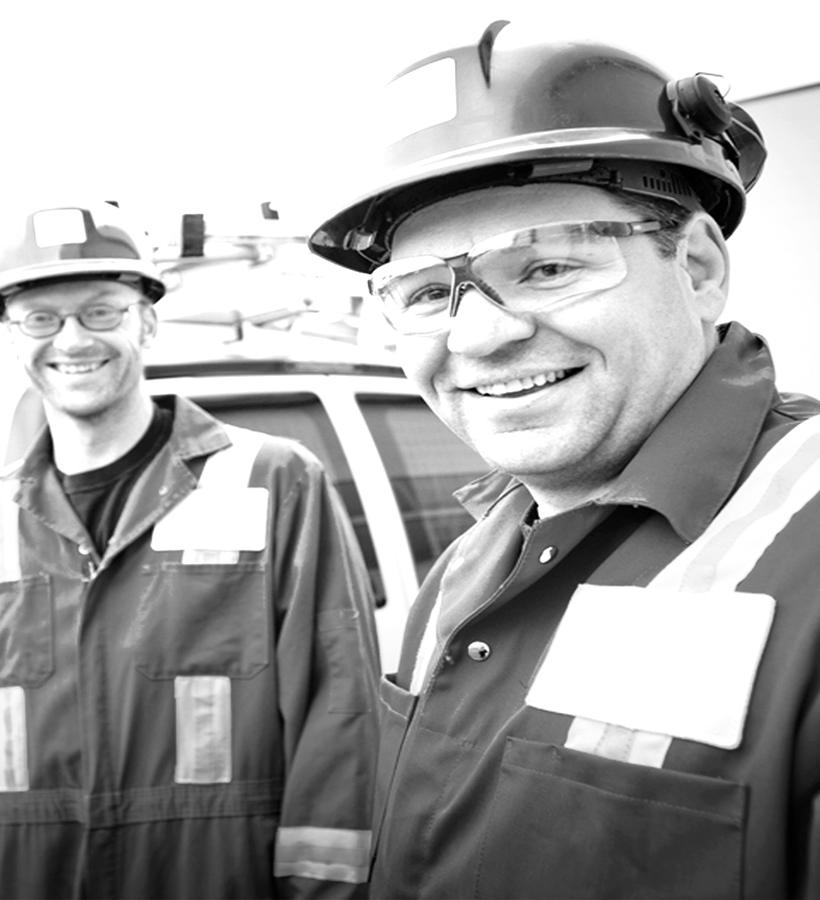 Request Quote
Starting a new project? Get a free quote on a custom door solution within 24 hours.
Request Quote
Request Service
Installation, maintenance or repair needs? Our experienced team is ready to help.
Request Service