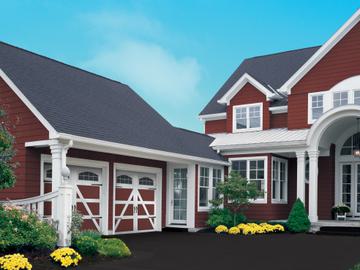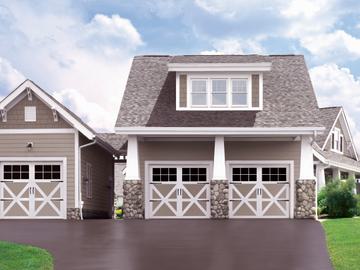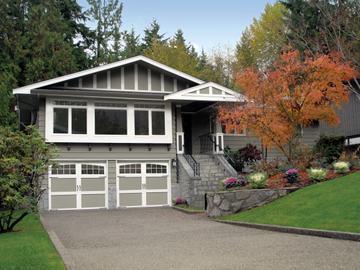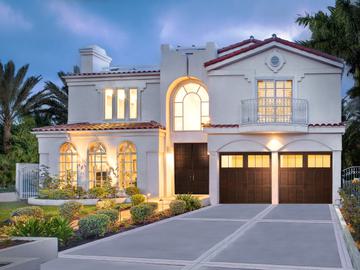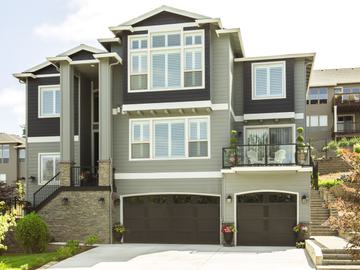 CARRIAGE HOUSE GARAGE DOORS MODEL 8670 (Formerly 9700)
Bring the beauty of a classic carriage house garage door to your neighbourhood with Wayne Dalton's Model 9700. The perfect blend of sophistication and strength, the Model 9700 garage door is available in a variety of design, stain, and colour options to instantly enhance the look of your home.
Product Specs
We are pleased to inform you that the product number for this item has been updated from 9700 to 8670, providing you with the same exceptional quality and features you trust.
Construction
Pinch resistant door panels
Fully insulated with an R-Value of 10
Embossed, high tensile steel panels
Features
Galvanized steel backers add strength and help prevent thermal cupping in extreme weather
Pinch resistant door panels eliminate injuries
Bottom weather seal blocks drafts and reduces air infiltration
Integral struts add rigidity and strength, durability, and smoother operation
Options
Decorative hardware is made from black powder coated steel with a hand-hammered look
Optional insulated glass is available for improved thermal performance
Model 9700 garage door is available with the TruChoice™ Color System
Brochure
Highlights
Material
Steel
Price Range

?

$50-$500 = $
$500-$1,500 = $$
$1,500-$3,500 = $$$
$3,500-$6,000+ = $$$$

All costs are based on a standard 16' x 7' door size. Costs vary by location and are for supply only; installation is extra. Changes to door size, quantity of doors, and panel styles will affect pricing. Costs exclude hardware, windows, and color changes.


$$
Insulation Value

?

R0-R6 = 1 star
R7-R9 = 2 star
R10-R13 = 3 star
R14 and up = 4 star

★★★
Request a quote