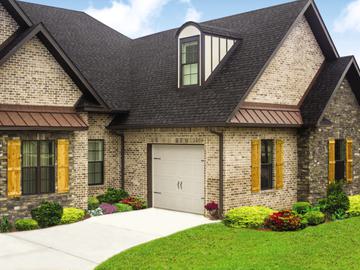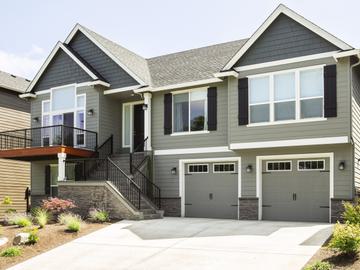 Classic Steel Garage Door 9100-9605
For homeowners facing Canadian winters, it doesn't get much better than Wayne Dalton's 9100-9605 model garage doors. A steel-polyurethane ToughGuard® backer to lock the heat in and the cold out. Improve your home's curb appeal and it's thermal efficiency with a 9100-9605 model of garage door.
Construction
Steel garage door has polyurethane foamed-in-place insulation and is constructed with a steel-polyurethane "Toughguard" backer
Embossed, high tensile steel panels
Model 9605 door has an R-value of 9 for doors up to 8', and R-value of 10 for doors above 8'.
Features
High insulation value can improve the thermal efficiency of your home and block street noise
Embossed, high tensile steel panels provide the strength of steel
Tamper-resistant safety bottom brackets and pinch-resistant door panels help avoid possible injury
Bottom weather seal blocks drafts and reduces air infiltration
Integral struts add rigidity and strength for durability and smooth operation
Options
Choose from five different panel designs: Colonial, Ranch, Sonoma, Sonoma Ranch, and Contemporary
Garage door hardware is made from black powder coated steel with a hand-hammered look
Notes
Model 9600 is available with the TruChoice™ Color System
Brochures
Highlights
Material
Classic Steel
Price Range

?

$50-$500 = $
$500-$1,500 = $$
$1,500-$3,500 = $$$
$3,500-$6,000+ = $$$$

All costs are based on a standard 16' x 7' door size. Costs vary by location and are for supply only; installation is extra. Changes to door size, quantity of doors, and panel styles will affect pricing. Costs exclude hardware, windows, and color changes.


$$
Insulation Value

?

R0-R6 = 1 star
R7-R9 = 2 star
R10-R13 = 3 star
R14 and up = 4 star

★★
Request a quote