Grand Gate Installation at Martin's Lane Winery
In June 2016, Creative Door's Vancouver branch automated an architecturally stunning steel gate at Martin's Lane Winery in Kelowna, British Columbia. Part of the Mission Hill Family of Estate Wineries, Martin's Lane was built in honour of owner Anthony von Mandl's late father. It's perched behind another one of his Okanagan properties: CedarCreek Estate Winery.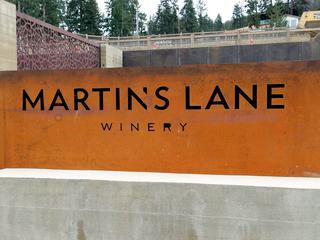 Creative Door's Vancouver branch had previously worked with the same client installing and servicing automation on similar large gates at their many residences. All of the gates are made out of Corten steel, also referred to as weathering steel. This material has a rust-like appearance, providing a very distinct aesthetic.
Weighing in at approximately 7,000 pounds, the gate at Martin's Lane needed an operator that could not only support its weight, but also ensure safety and efficiency.
"Our team worked very closely with the architect and steel fabricator when determining the best slide gate operator and controls for the project," says Alan Abercrombie, gate and automation business development specialist at Creative Door's Vancouver branch. "We chose the FAAC model 884 because it's the strongest, most reliable motor in the industry rated for gates up to 3,500 kilograms."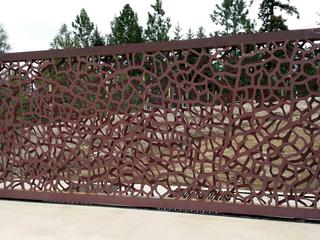 Unlike many industrial motors that use a chain drive, this model is rack and pinion driven. Rack and pinion driven motors take time and consideration but, once installed, function quietly and are more aesthetically pleasing than chain driven motors.
"With any installation involving a gate this heavy, safety is our number one priority. Not only for the team installing it, but also for years to come as patrons pass through the gate to enter the winery," says Abercrombie. "Our team had the equipment, experience and expertise to make that happen."
With a wide variety of high-performance options, Creative Door can help you find the right gate or garage door to meet your operations' needs. Contact us to find a branch near you.
Request Quote
Starting a new project? Get a free quote on a custom door solution within 24 hours.
Request Quote