Door Solutions for Western Canada's Sports and Entertainment Venues
Sports and entertainment venues are like small cities made up of seating areas, retail shops, concession stands, parking garages, and more. Therefore, they rely on durable door solutions to keep things running smoothly. In addition to their pedestrian doors, these large commercial properties rely on roll-up shutters and security grilles to keep certain areas safe and secure. Here's an overview of the various door systems you can include in your venue's safety plan.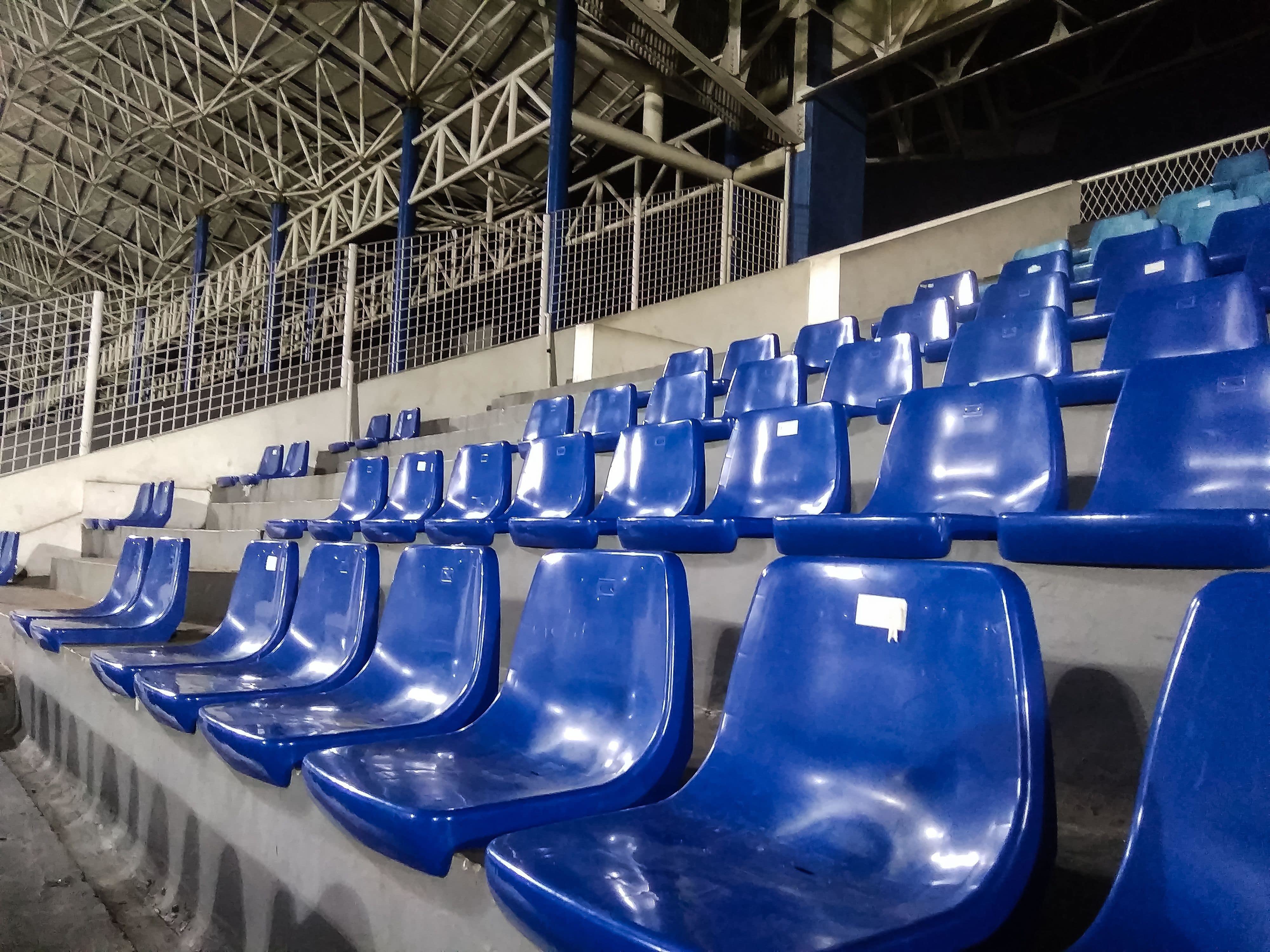 Pedestrian Doors
Pedestrian doors are critical for sports and entertainment venues. Let's take a look at how they can serve the specific functionality requirements of your venue.
Traffic control. Automatic swing, slide, and revolving doors operated by motion sensors are a great addition to sports and entertainment venues. They offer easy hands-free operation, helping facilitate the flow of people during entry and exit times.

Optimized accessibility. Your pedestrian doors can be adapted to meet the accessibility needs of your venue's visitors, including those with reduced mobility.

Ticket management features. Automatic pedestrian doors can also be equipped with sophisticated ticket scanning systems to help prevent unauthorized access and reduce the risk of gate-crashing or ticket fraud.
Personnel access controls. Pedestrian doors are ideal for staff entrances, as they can be equipped with swipe card, keypad, and biometrics access control systems.
Safe emergency exits. Hollow metal doors are an excellent option for emergency egress because they can be fire-rated and outfitted with a crash bar to allow people to quickly and orderly exit the venue.
Round-the-clock security. The pedestrian doors can give your venue optimal security. The thick steel and robust frame prevent the door from being tampered with or kicked in.
The right pedestrian doors ensure a seamless experience for patrons and staff by optimizing your sports and entertainment venue's functionality and security. The right door supplier can help you identify the ideal level of customization for your facility.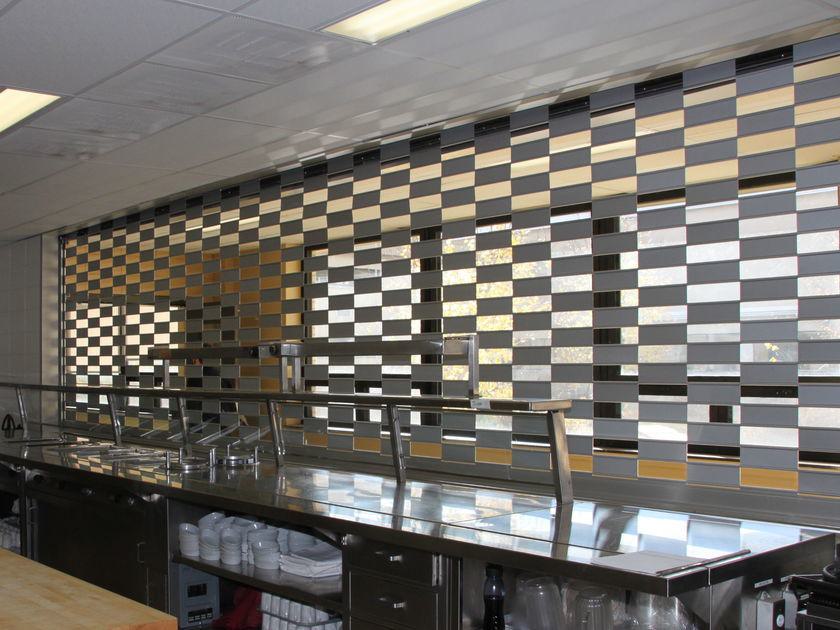 Security Grilles
Security grilles are a must-have for sporting and entertainment venues. They can be used to keep spectators away from restricted areas, such as player tunnels or equipment storage, while still allowing for proper airflow and visibility. Additionally, security grilles can help manage access to underground parking garages. This additional layer of protection ensures the safety of vehicles and contributes to a comprehensive security strategy.
At Creative Door ServicesTM, we carry various MobiFlex security grilles, including the Roll-126, a stylish and functional grille that's ideal for high-security applications. The grille can withstand the high cycling requirements and is reinforced with aluminum-tube rods that safeguard against break-ins.

Roll-Up Shutters
Roll-up shutters are ideal for concession stands and betting windows at sporting and entertainment venues. They can be equipped with locks and security features to safeguard cash, merchandise, food, and equipment during non-operational hours or when the area is unattended. This helps prevent theft and ensures the safety of the inventory. Roll-up shutters also offer protection against the elements like rain, wind, and dust, safeguarding the venue's assets from potential weather-related damage.
At Creative Door ServicesTM, we carry the Wayne Dalton Model DS-50 counter shutter. It comes in a variety of colours, options, and sizes, making it ideal for counters with openings up to 12 feet wide and six feet high. You can add a rust-resistant mini curtain lock to secure the shutter from the outside and steel pad-lockable interior slide-bolts at each bottom corner for added peace of mind.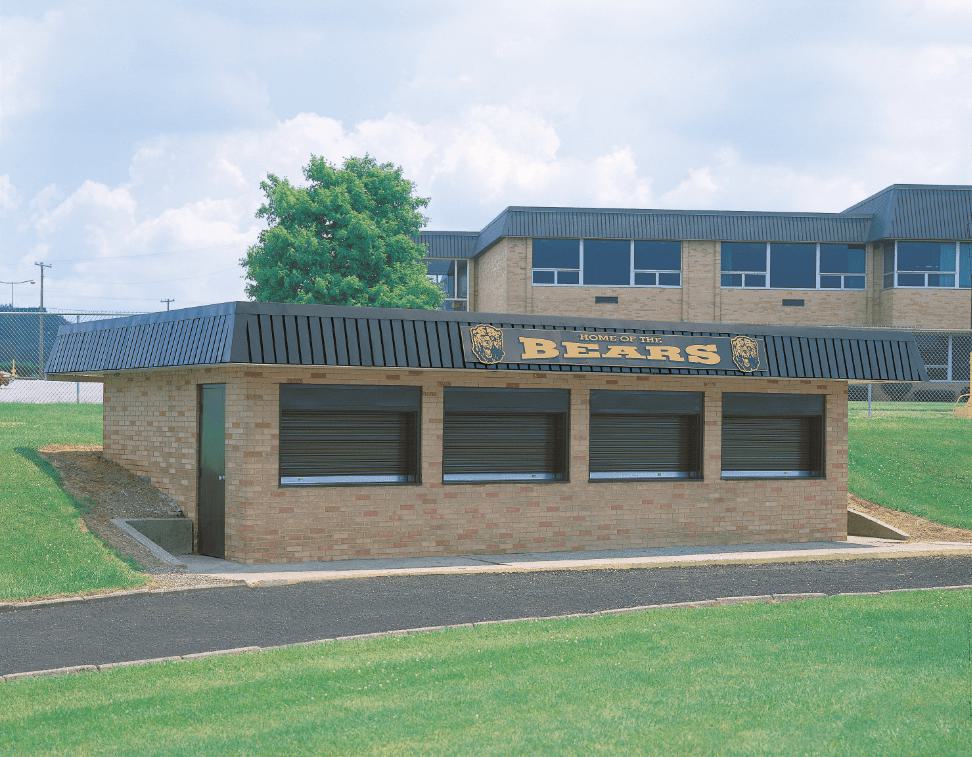 Installation, Repair, Replacement, And Maintenance Services
At Creative Door ServicesTM, we provide top-notch services for commercial customers. Whether you need a new pedestrian door installed, a roll-up shutter repaired, or an upgraded security grille for your parking garage, we have you covered.
We also offer a planned maintenance program to ensure your commercial door systems provide years of worry-free service. Once you register for it, our expert technicians will periodically visit your venue and inspect your door systems to ensure they work properly. We'll take care of any ongoing minor repairs before they turn into major and costly issues or replacements.

Door Installation, Repair and Maintenance for Western Canada's Sports and Entertainment Venues
If you run a large sports or entertainment venue, you need secure, stylish, durable door solutions. Creative Door ServicesTM is your source for pedestrian doors, roll-up shutters, and security grilles to keep your venue running smoothly. Our team can help you choose the right systems for your property and provide expert installation, repair, and maintenance services.
Contact us today or visit our online product showroom to get started. We've proudly been serving commercial customers for more than 55 years from our eight locations across Canada. You can find us in Kelowna, British Columbia; Vancouver, British Columbia; Calgary, Alberta; Edmonton, Alberta; Fort McMurray, Alberta; Regina, Saskatchewan; Saskatoon, Saskatchewan; and Winnipeg, Manitoba.