Garage Door Window Design Options: How to Make an Eye-Catching Choice
One often overlooked aspect of your home's curb appeal is the design of your garage door windows. If you're considering upgrading your garage door, it's worth exploring the various window configuration options available. Here's an overview of some of the most popular choices.

Window Design Options for Garage Doors
Colonial. The colonial window design is a timeless option that exudes classic elegance. This style is characterized by its symmetrical design and grid-like pattern. Typically, the colonial design features either two, four, or six evenly spaced panes on each window section of the garage door.

Colonial windows are an excellent choice for homes with traditional or historic architectural styles, including Victorian, Georgian, Cape Cod and Craftsman-style homes. Moreover, these window designs allow natural light to enter the garage space, making it inviting and functional.



Sonoma. If your home has a rustic and casual feel, the Sonoma window design is an ideal choice. This style is reminiscent of traditional carriage house doors and features large, single-pane windows with decorative crossbars or grids. The grid pattern adds a charming countryside vibe to the garage door while maintaining an open and welcoming atmosphere.

Sonoma windows are designed to complement various architectural styles, particularly those with a mix of traditional and contemporary esthetics. This includes styles like Mediterranean and Tuscan. Additionally, Sonoma windows provide an opportunity to showcase your garage's interior, such as an organized and esthetically pleasing storage space.



Ranch. If you have a modern or minimalist home, the ranch window design is an excellent choice. This style often features large, horizontal windows without any decorative grids or crossbars. The clean lines and simple design create a sleek and contemporary feel.

Ranch windows are a perfect fit for mid-century modern and contemporary homes. They add a touch of sophistication to the facade while maintaining a sense of openness. The abundant natural light that enters the garage area through these windows can transform it into a possible workspace or recreational area.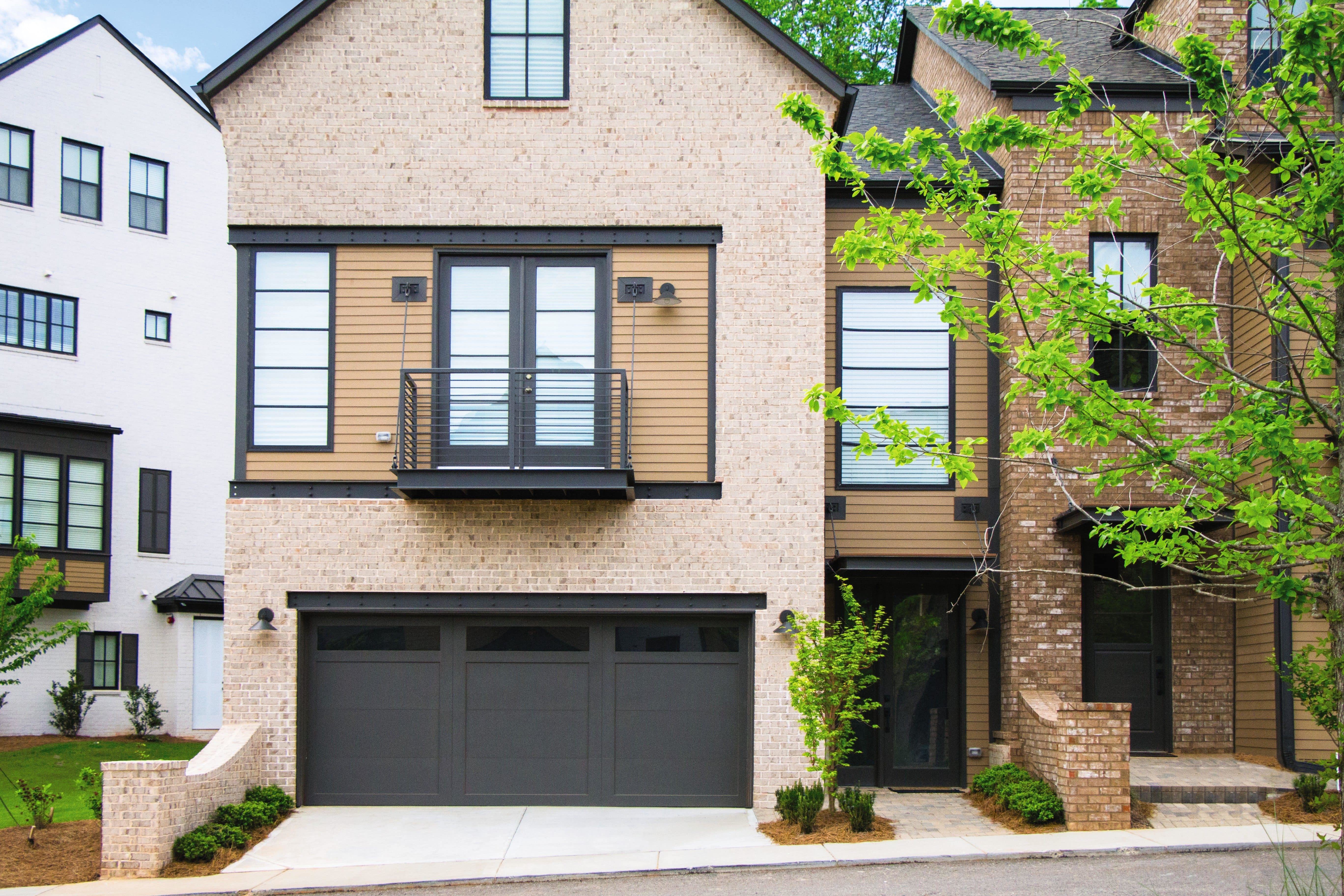 How To Choose the Right Window Configuration for Your Home
Here are a few things to consider when selecting a garage door and window design to match your home's look and boost curb appeal.
Match with your home's architecture. Select a garage door window design that complements the overall architecture of your property. For instance, if you have a traditional bungalow, a garage door with large contemporary windows may look out of place. Moreover, if your front door has windows, choose garage door windows with a similar shape and style. A harmonious design will make your home more visually appealing and cohesive.
Keep balance and proportion in mind. Match the size and scale of your garage door window design to the overall composition of your home's facade. It's recommended to choose a window design that complements both the vertical and horizontal aspects of your home to maintain balance and proportion.
Determine how much natural light and privacy you want. Assess how much natural light you want inside the garage and whether privacy is a concern. For example, if you want a bit more privacy, obscure or tinted glass windows are a good option. If you use your garage as a gym, workshop or rec room, standard clear glass may be a wise choice.
Consider durability and energy efficiency. If you want your garage door windows to stand the test of time, consider upgrading to tempered safety glass or low-e energy-efficient glass. These enhancements can effectively improve the door's R-Value, providing better insulation and energy efficiency for your garage.
Finally, above all, choose a garage door window design that resonates with you and aligns with your vision for your home. Above all, your garage door's appearance should reflect your taste and personality.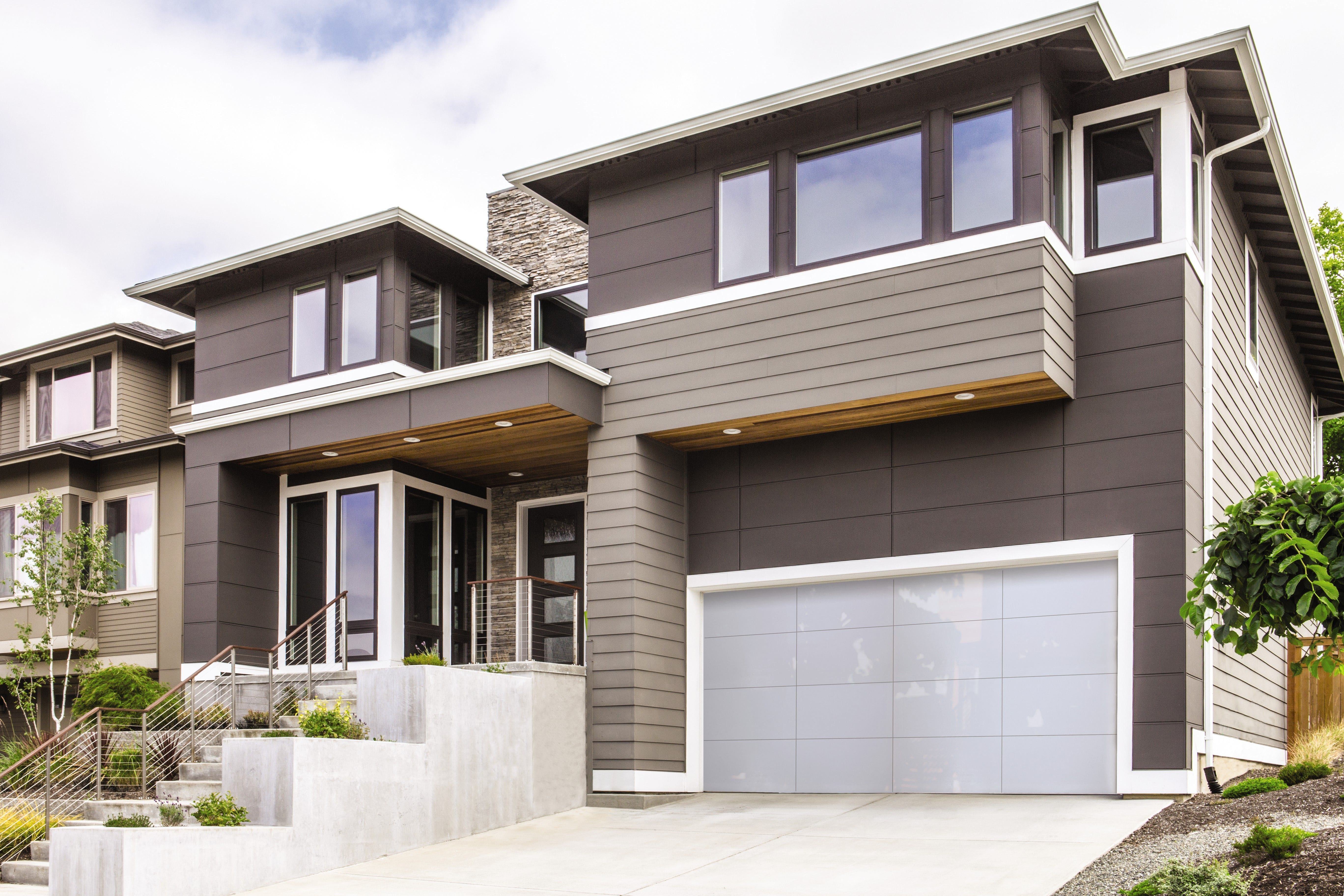 Glass Garage Doors
Recently, glass garage doors have become more popular among homeowners for their unique, eye-catching design. The doors are made from polycarbonate-coated glass panels inside sturdy aluminum frames. Besides maximizing the amount of natural light in your garage, glass garage doors won't rust, rot or decay like metal or wood doors.
At Creative Door Services™, we carry various residential garage doors from top brands like Wayne Dalton that allow you to customize everything from the size, panel style, and colour to window configuration and decorative elements.
Residential Garage Doors
At Creative Door Services™, we have an impressive selection of durable, energy-efficient garage doors that can be customized to suit your needs. We also carry innovative garage door openers equipped with the latest safety features and wireless technology. Our comprehensive installation and repair services ensure you get the most from your investment.
Contact us today to learn more or to get a free quote. You can find us in Kelowna, British Columbia; Vancouver, British Columbia; Calgary, Alberta; Edmonton, Alberta; Fort McMurray, Alberta; Regina, Saskatchewan; Saskatoon, Saskatchewan; and Winnipeg, Manitoba.