Our Guide to Carriage House Garage Doors
Homeowners are becoming increasingly curious about whether to install carriage house doors on their garages. This style of garage door offers a wide range of customization options, enabling endless personalization possibilities. Are you exploring carriage house garage doors for your home? Here's an overview of this trending classic and why people find it so appealing.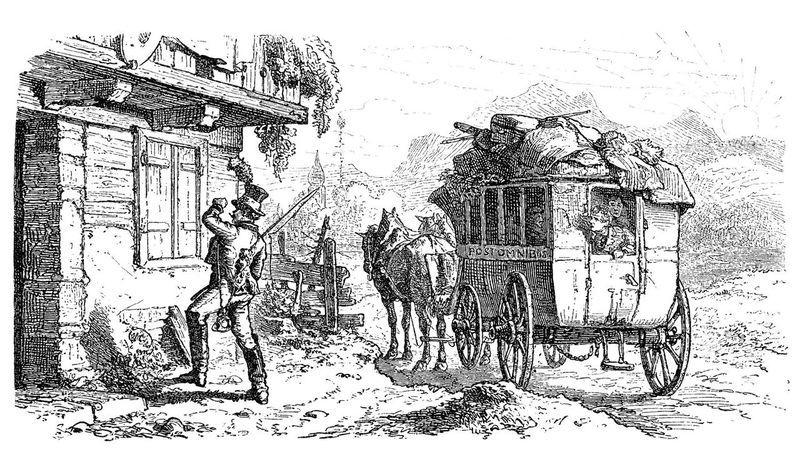 The Traditional Made Contemporary
Although the modern carriage house door style is used on garage doors, the originals that inspired their design date back to a time before automobiles. Carriage house doors were wooden doors with metal fittings, built to house horse-drawn carriages. The esthetic, now considered rustic, is grounded in the historical realities of the materials available at the time.
Modern homeowners appreciate the esthetic appeal and functionality of this traditional style. Now available in contemporary materials and with options for automation, carriage house garage doors strike an ideal balance of evocative style and high function.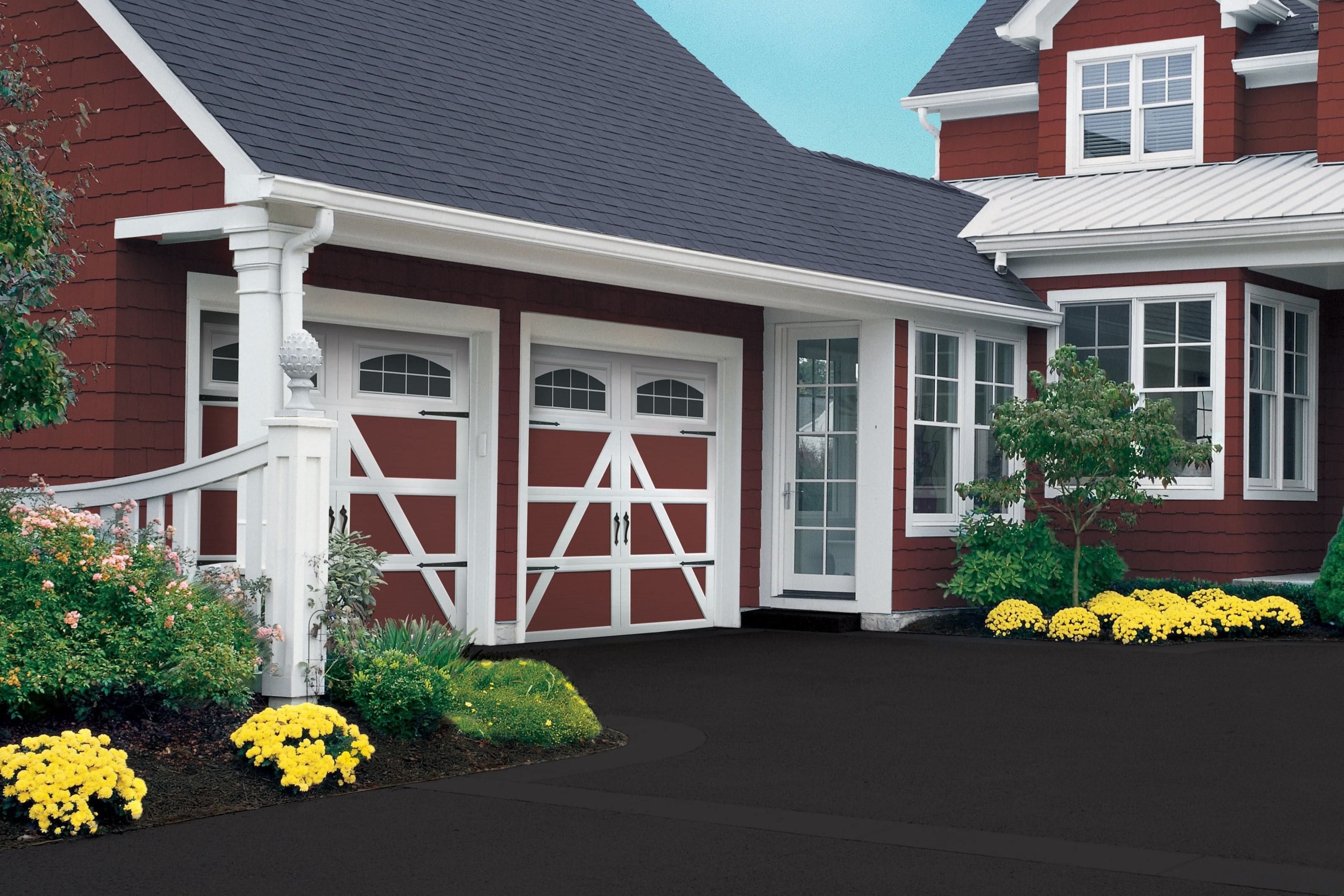 What Makes The Carriage House Style So Desirable?
In a garage door landscape where esthetic possibilities are minimal, the carriage house style takes garage doors to a whole new level of panache. Here are just some of the reasons why homeowners are attracted to this design.
Individual expression. The many customization possibilities for carriage house garage doors mean the sky is the limit in terms of panelling, ornamental fixtures, window features, and finish. In addition, you can add powder-coated steel hinges and hardware with a hand-hammered look.

Visual appeal, inside and out. Carriage house garage doors are absolute character pieces for your home's exterior, but they can also enhance your interior décor. Whether you choose to use your garage for your car or convert it into a home office or art studio, these doors make an incredible backdrop in your interior space — you might even call it an accent wall.

Increased value. The historical character and unique appearance of carriage house garage doors will give your home a more upscale appearance. Increased curb appeal means increased resale value.
Modern designs in carriage house garage doors are available with features to enhance energy efficiency and security. To get an idea of the many modern options in this appealing style, Creative Door Services™ invites you to explore this selection of premium-quality carriage house garage doors from Wayne Dalton.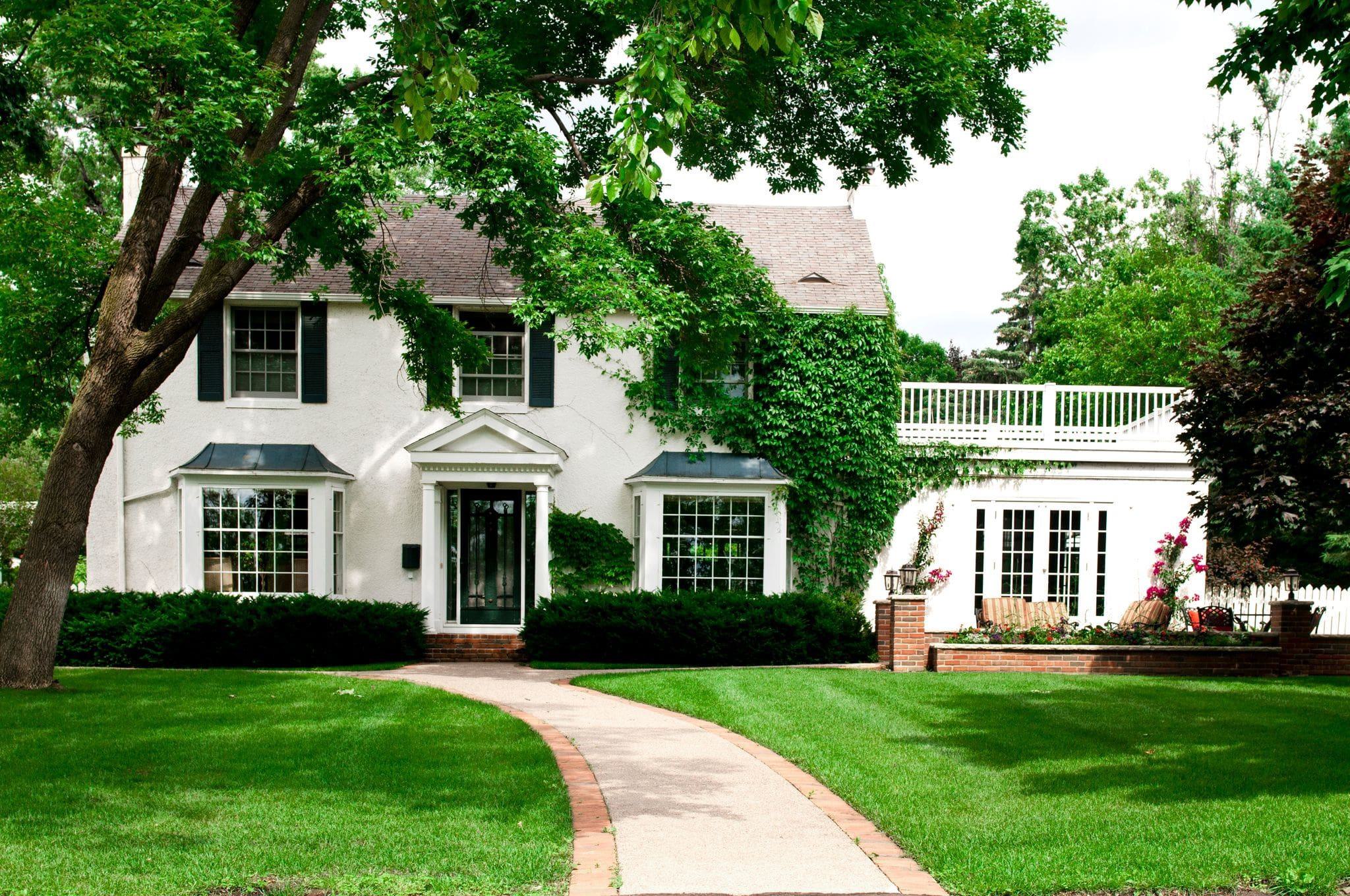 Best Home Styles For Carriage House Garage Doors
Are you wondering if carriage house garage doors will work with your home's architectural style? According to design experts, the following home styles are well-suited to the carriage house design.
Victorian. For the architectural purist, carriage house style doors are a must for a Victorian home. In addition to their upscale esthetic, they'll give your home an additional touch of historical accuracy.

Tudor. Tudor homes are characterized by details like gable roofs, timbering, masonry, leaded glass, and brickwork or stonework. These dramatic features harmonize well with the character of carriage house garage doors.


Spanish Colonial. Paired with tiled roofing and arching windows and doors, the natural woodgrain and metal fixtures of carriage house garage doors will elevate the Mediterranean character of your Spanish Colonial home.

Craftsman. The evocative detailing of Craftsman-style homes can include exposed beams, prominent columns, patterned glass, and overhanging eaves. Carriage house garage doors provide a pleasing balance with these elements.

Ranch. Ranch-style homes often have low-pitched roofs, simple lines, and a rustic charm. Carriage house doors with crossbars and barn-door accents complement the horizontal lines and relaxed esthetic of ranch homes, creating a balanced and inviting façade.

But you don't have to be constrained by design conventions. The beauty of carriage house garage doors is their possibility for customization and clever design. Talk to the experts about choosing garage doors that suit your home's architecture and appeal to your unique taste.

Planned Maintenance Program
Once you have your new carriage house garage door installed, we can help you extend its lifespan with our comprehensive planned maintenance program. A skilled technician will visit your home regularly to inspect your door and ensure it operates smoothly. They'll identify minor problems before they escalate into major issues.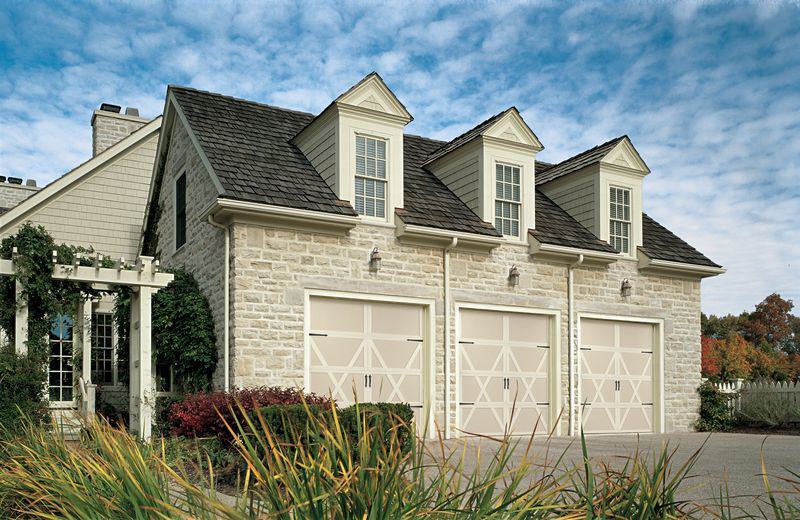 Carriage House Garage Doors For Your Western Canada Home

When you want to give your home's garage doors that special something, talk to the experts at Creative Door Services™ who have over 55 years of industry experience. An exclusive dealer for Wayne Dalton garage doors, parts, and accessories in Western Canada, we have an impressive inventory of carriage house garage doors for you to choose from, and we'll be delighted to explore customization options to give you the solution that truly expresses your unique self.
Contact our team today to learn more, or visit us in Kelowna, British Columbia; Vancouver, British Columbia; Calgary, Alberta; Edmonton, Alberta; Fort McMurray, Alberta; Regina, Saskatchewan; Saskatoon, Saskatchewan; and Winnipeg, Manitoba.