To Repair or Replace: Is Your Garage Door Opener Motor About to Give Out?
The motor is the heart of your garage door. Consequently, if yours isn't working properly, neither will your garage door. Over time, the motor can experience wear and tear, as well as mechanical and electrical issues that can affect its performance. It's important to recognize the signs that your garage door opener needs to be replaced to ensure that it remains safe and functional. Here's what you need to know.
How Long Do Garage Door Operator Motors Last?
There are a lot of factors that go into determining how long a garage door typically lasts. On average, a garage door motor lasts for 10 to 15 years before replacement is necessary, but annual maintenance is important. However, the lifespan of the motor can vary based on the motor type, the garage door's size, and weight, and how often you use it. Generally, a garage door motor can open and close about 10,000 times before requiring replacement. If you don't use your garage door often, it could take longer to reach that number.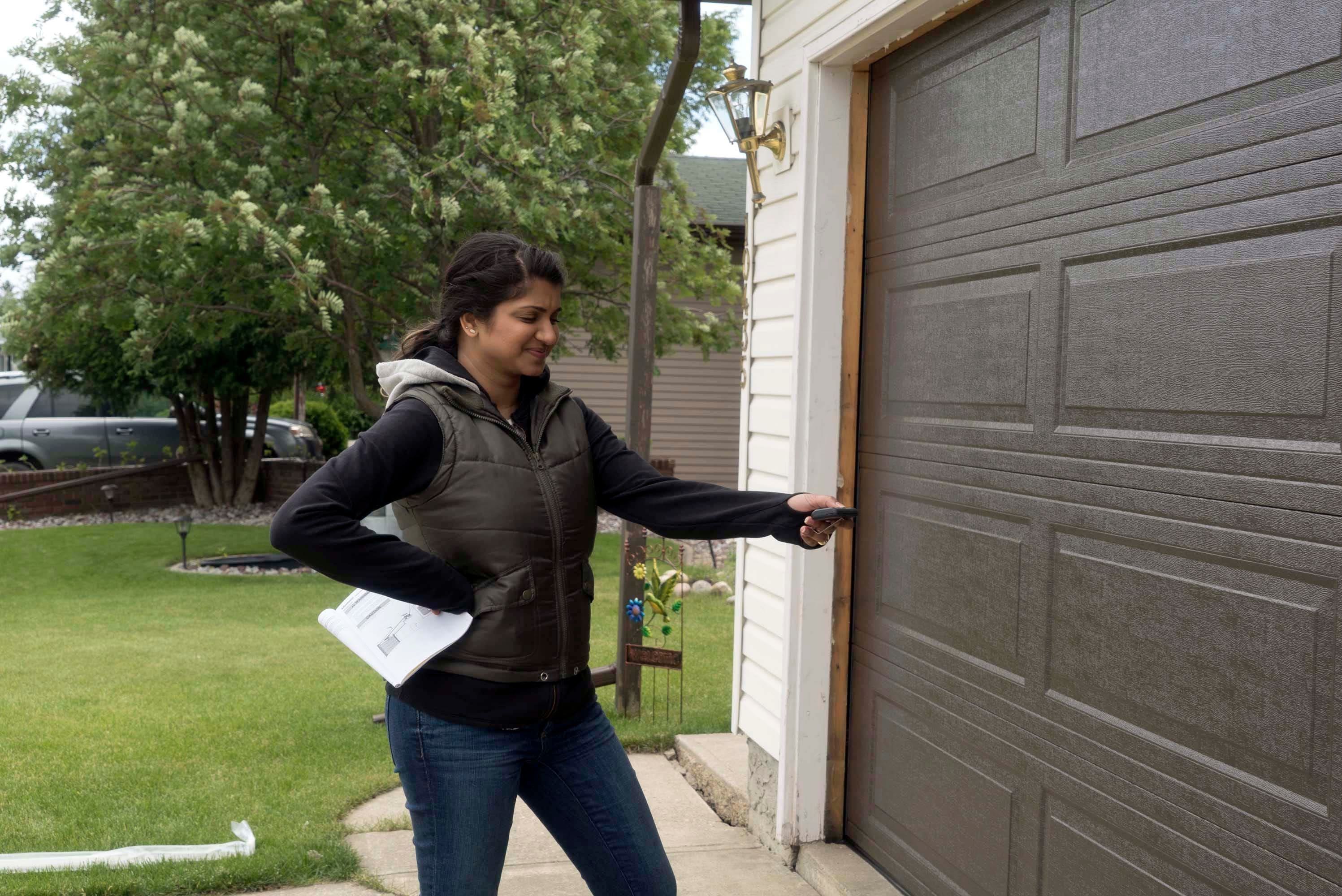 5 Critical Warning Signs
If your garage door's motor is fried, it's often recommended to replace the entire unit to ensure smooth, safe operation. Here are the five most common warning signs that it's time to replace your garage door operator.
The motor makes strange noises. If you hear loud screeching or scraping noises coming from your garage door motor, it's likely time to replace the unit. These noises are often caused by worn-out components or damaged motor bearings, which aren't easily replaceable. Ignoring these sounds may lead to more severe damage or even a complete breakdown.

The door opens much slower than usual. Slow operation often suggests a weakening motor that's reached its maximum lifespan. As the motor loses power, it may struggle to lift your garage door. Replacing the unit can help restore smooth functioning.

The door often gets stuck. If your garage door frequently gets stuck in the open position or stalls when opening or closing, the garage door opener motor is likely faulty or worn out. A malfunctioning garage opener motor can lead to frustrating and potentially unsafe situations.

The door works intermittently. Does your garage door operator only work some of the time? This could be a sign that it's time to replace it. Wiring issues are often the culprit. This happens because of loose connections, frayed wires, or damaged circuits. When the opener motor's electrical system is compromised, it can lead to inconsistent and unsafe operation.

The door opens and closes on its own. If you have a garage door that mysteriously has a mind of its own, it's often due to a shortage in the motor's circuit board. A short circuit can occur due to electrical surges, water damage, or prolonged wear and tear. This malfunction can cause the garage door to operate unpredictably and compromise the safety of your home.

If you notice any of these signs, it's best to consult a professional Creative Door ServicesTM garage door technician. They'll visit your home to assess the situation and recommend the appropriate course of action.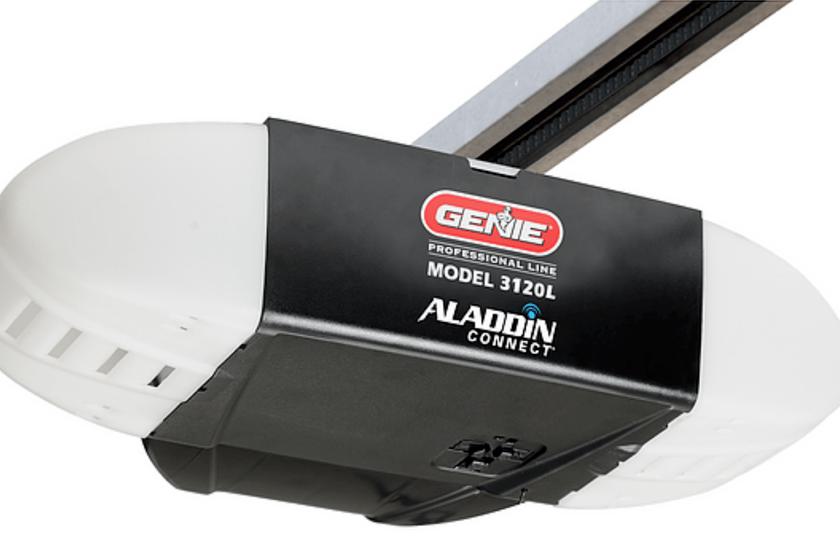 Upgrade to a Connected Garage Door System
If it's time to replace your garage door operator, consider upgrading to a unit with advanced functionality. At Creative Door Services™, we proudly carry Aladdin Connect® garage door openers by Genie®. These door openers easily link to your smartphone via Wi-Fi so you can monitor and operate your garage door from anywhere in the world. Additionally, you can schedule time-based rules, set up virtual keys for friends and neighbours, ensure that your garage door automatically closes if it's left open, and more.

Remember Regular Maintenance
Preventative maintenance is the best way to ensure your garage door gets to 10,000 cycles and more. Signing up for a pre-scheduled maintenance plan takes the hassle of remembering and booking service calls off your plate. We'll call you to remind you it's time for a technician to visit and inspect your garage door, which can prevent costly repairs and replacements.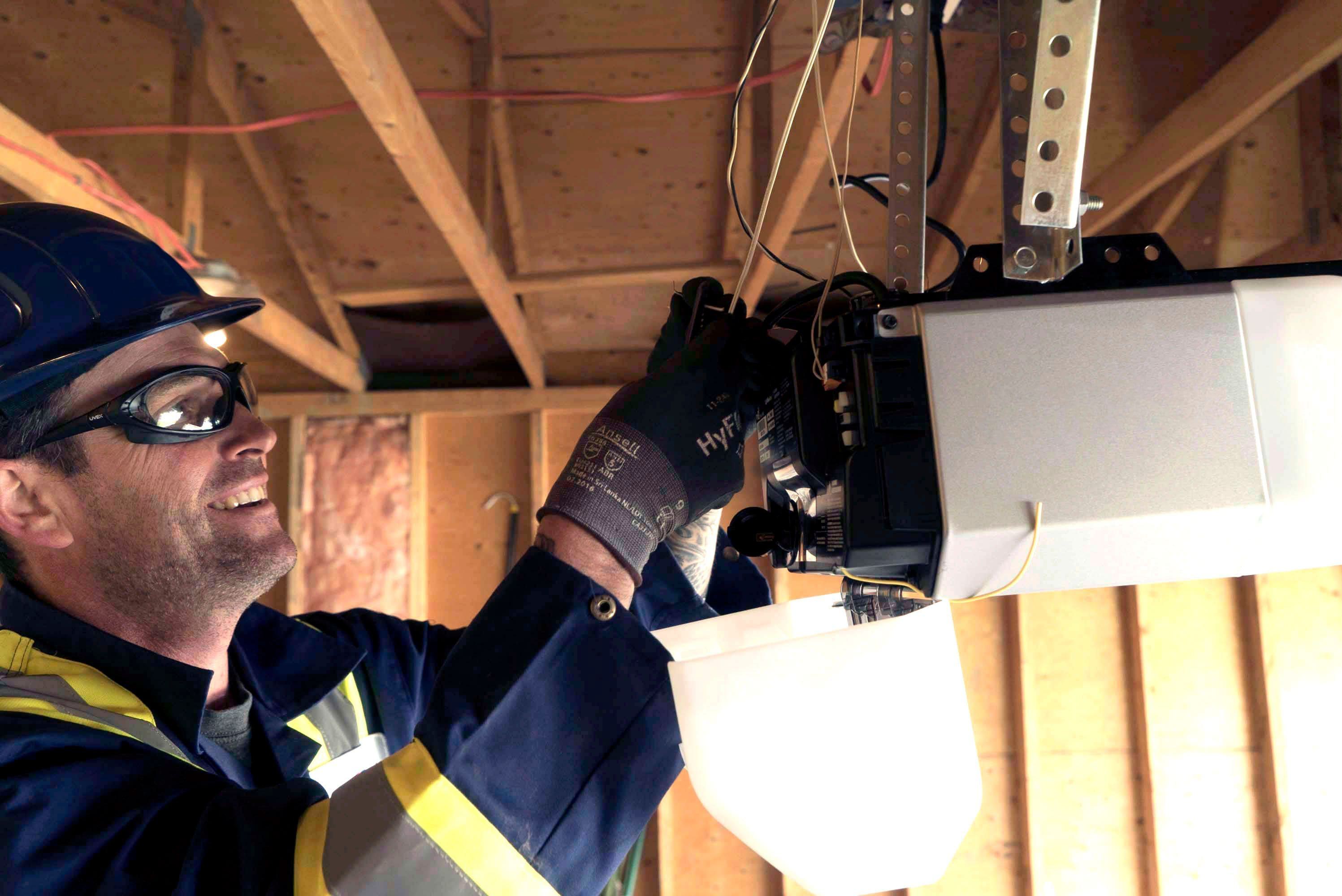 Residential Garage Door Operators
If it's time to upgrade or replace your garage door operator, the experts at Creative Door ServicesTM can help you choose the right system for your home. Whether you need a light-, medium- or heavy-duty system, we have what you need. We source high-quality products from top-tier brands, like Genie®, that are designed to last. We also carry a lineup of garage doors and provide expert installation, repair, and maintenance services.
Contact us today or visit our online product showroom to get started. We've proudly been serving residential customers for more than 55 years from our eight locations across Canada. You can find us in Kelowna, British Columbia; Vancouver, British Columbia; Calgary, Alberta; Edmonton, Alberta; Fort McMurray, Alberta; Regina, Saskatchewan; Saskatoon, Saskatchewan; and Winnipeg, Manitoba.