How To Adjust the Swing of Your Gate
Swing gates are a desirable option for homeowners who enjoy the classic aesthetic of estate gates. They're also highly serviceable for businesses requiring a spacious access point for large vehicles. Compared to sliding gates, the minimalist design of swing gates makes them typically more affordable and less prone to maintenance issues. But that doesn't mean your swing gate always works the way you want.
Do you have a swing gate that doesn't move as you'd like? It may be an issue requiring repairs, but adjusting the swing of your gate might simply be a question of configuration. Here are some elements to consider.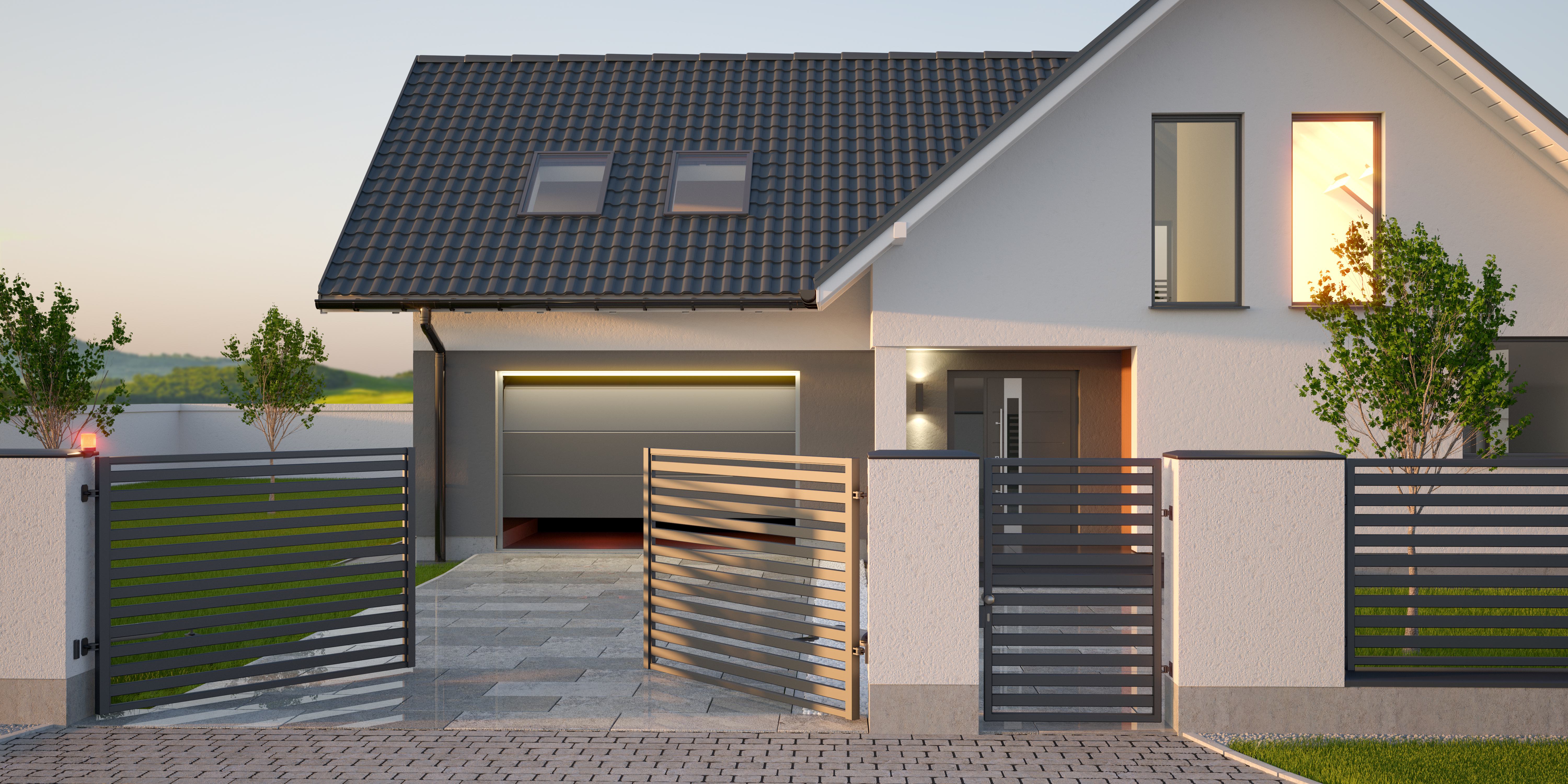 Functionality Adjustments for Your Swing Gates
If you've recently had estate gates or driveway gates installed, you may have some quibbles about their functionality. To enjoy your new gates to their fullest, you might want to consider making a few adjustments.
Noise control. Do your swing gates make a loud slam when they open or shut? A simple gate stop or slam plate can soften that blow. Be aware that some noises may be indicative of more serious issues, as outlined below.


Specify opening and closing positions. If you don't need your gate to swing all the way open, you can set limits on how much the gate opens or closes with a limit switch that tells the motor when to make the gate stop moving. Controlling the opening limits could make your gate's functionality more efficient by reducing its cycle time.


Change direction. Do you wish your swing gates would open in the opposite direction? That's usually a simple matter of reversing the hinges.


Automation. Modern gates are designed to work with automation technologies that enable you to open and close your gates from inside your car or elsewhere from an app on your phone. You can equip them with programmed access controls so the gates open only for approved people.

Whether you have plans to install a new swing gate or wish your existing gate could be tweaked to your satisfaction, the Creative Door Services™ team can help. Our experts will happily discuss your needs and help you find the right solution.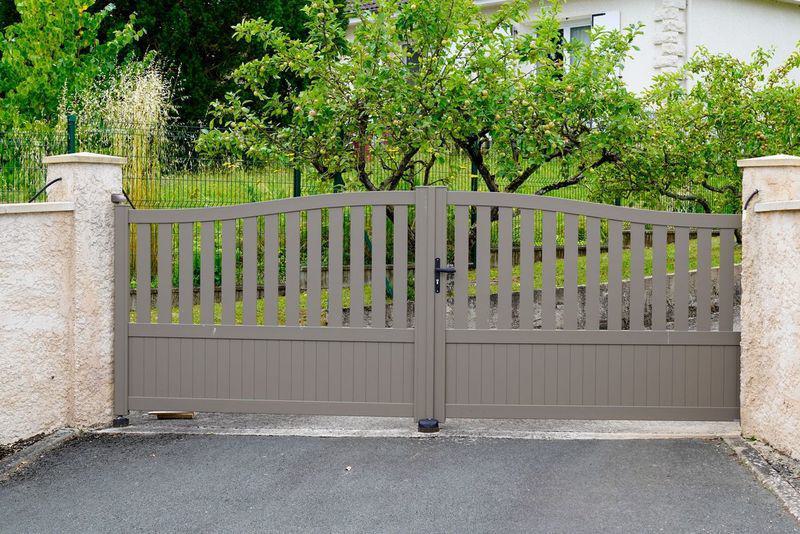 Do Your Swing Gates Need Repairs?
Although swing gates require minimal maintenance, you may occasionally encounter an issue requiring repairs. Keep an eye out for these telltale signs:
Noisy operation. Slamming sounds may be the result of a fully operational gate that needs a little rubber gate stop. But creaking or scratching noises could mean the components are straining or scraping against each other, potentially causing damage.


Failure to open or close. When your gate doesn't let you in or out when needed, you have a nuisance at best and a security issue at worst. You may need to replace one of the gate's mechanical components, or your gate opener may need attention.


Contact with the ground. A gate scraping against the ground can sustain cosmetic damage; worse, it could get stuck or cause harmful friction. In any case, your gate's alignment likely needs an adjustment.

Depending on the extent of the issue, you may be able to correct it by taking a few troubleshooting steps. But don't take any risks. Handling those heavy gate components without the appropriate tools and know-how could cause you to end up with a serious injury. A professional from Creative Door Services™ has the knowledge and equipment to inspect the gate and do the necessary repairs safely.
Planned & Preventative Maintenance
Whether you have swing gates for your commercial property or residential driveway, you don't have time for an unexpected breakdown. By investing in regularly scheduled maintenance, you can help sustain the functionality of your gates and also prolong their serviceability by catching small issues early.
When you sign up for the planned maintenance program from Creative Door Services™, you'll benefit from regular inspections carried out at a time convenient to you. We'll provide a detailed report, pointing out elements that may need attention. If we carry out a replacement, the parts and labour are guaranteed for 30 days.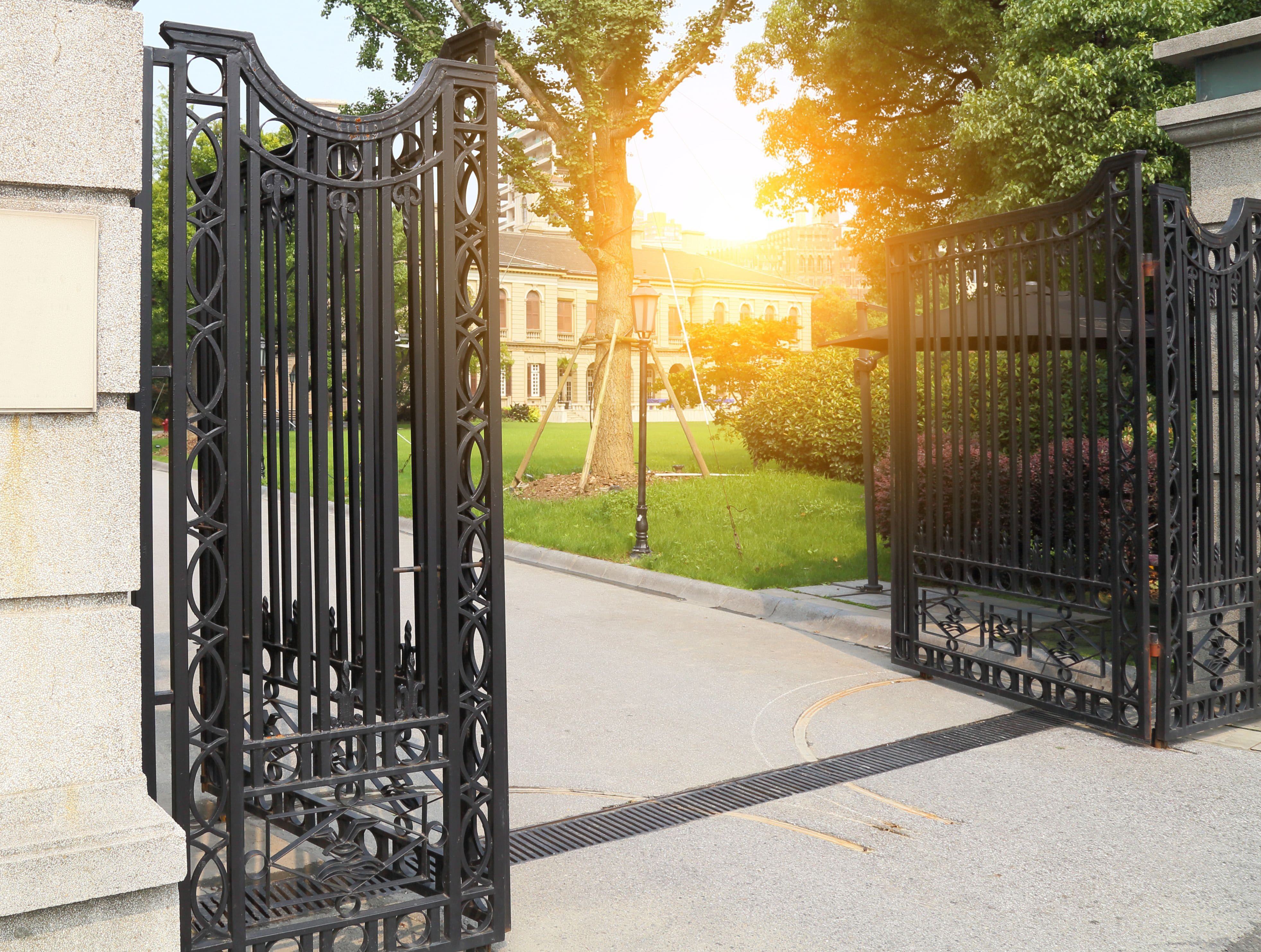 Gate Installation, Maintenance, And Repair in Western Canada
With premium brands in commercial gates and residential driveway and estate gates, Creative Door Services™ is Western Canada's leading name in doors and gates. From professional installation services to reliable maintenance and expert troubleshooting, you can count on our expert technicians. We'll advise you on how to achieve the highest level of functionality from your gates, and if a repair or parts replacement is called for, we've got your back.
Contact us today to arrange a service call or request a quote. You can find us in Kelowna, British Columbia; Vancouver, British Columbia; Calgary, Alberta; Edmonton, Alberta; Fort McMurray, Alberta; Regina, Saskatchewan; Saskatoon, Saskatchewan; and Winnipeg, Manitoba.